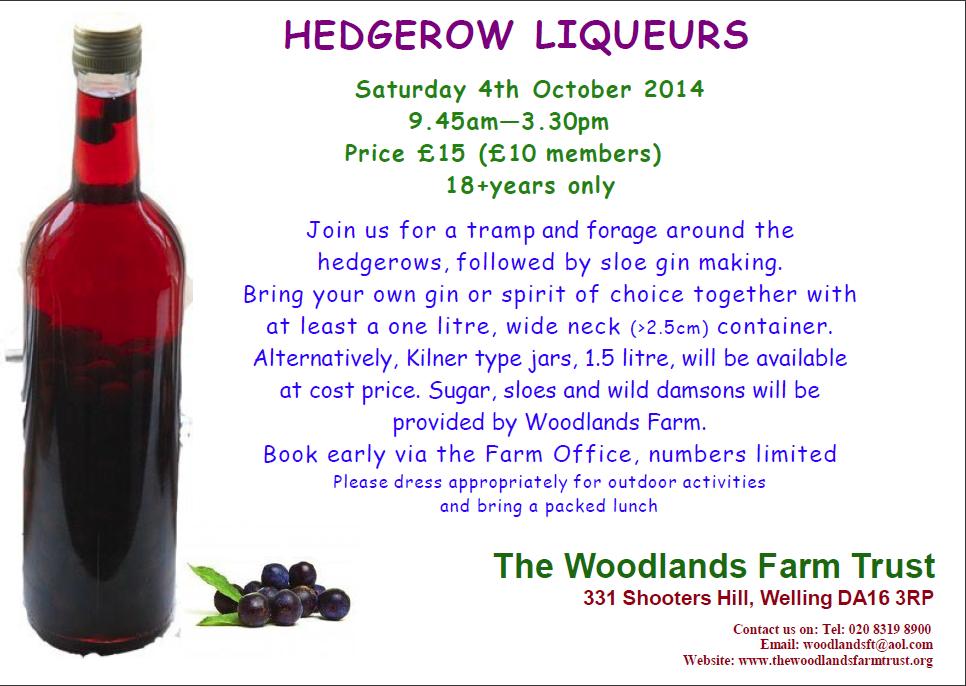 Hannah from Woodlands Farm e-mailed to say that the sloes on the farm are ready to be harvested already, a lot earlier than usual, so they have hastily arranged their annual Hedgerow Liqueurs day for Saturday 4th October 2014 :
Join us for a tramp and forage around the hedgerows, followed by sloe gin making.
Bring your own gin or spirit of choice together with at least a one litre, wide neck (>2.5cm) container. Alternatively, Kilner type jars, 1.5 litre, will be available at cost price. Sugar, sloes and wild damsons will be provided by Woodlands Farm.
Book early via the Farm Office, numbers limited
Please dress appropriately for outdoor activities and bring a packed lunch

9.45am—3.30pm
Price £15 (£10 members)
18+years only
You can contact the farm to book a place by phone on 020 8319 8900 or by e-mail on woodlandsft@aol.com
There's another new arrival to visit at the farm: a British White calf  born recently, seen below with her mother Clover.