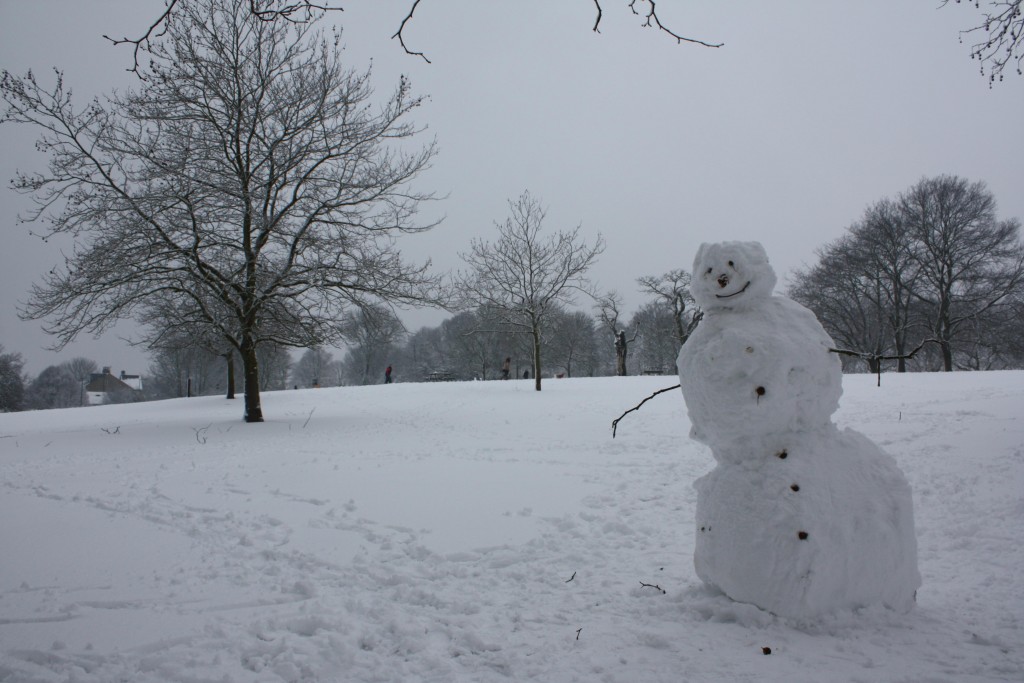 This year's Christmas card photo is of a snowman in a snowy Eaglesfield Park from a few years ago. As in previous years I'd like to combine my season's greetings and best wishes for next year with those of the Friends of Eaglesfield Park – their card is included below.
As well as wishing everyone a happy Christmas, Madeleine from the Friends wrote to thank all who volunteered at the park for their hard work over the last year, and also with an update on recent work at the Lilly Pond and changes in the park such as the new sign posts and information boards. She has written about all this on the Friends of Eaglesfield Park blog, which has some great photos of local wild life, including a sparrow hawk that got trapped between a wire fence and a wooden fence panel. The blog is well worth a visit.
Have a great Christmas!