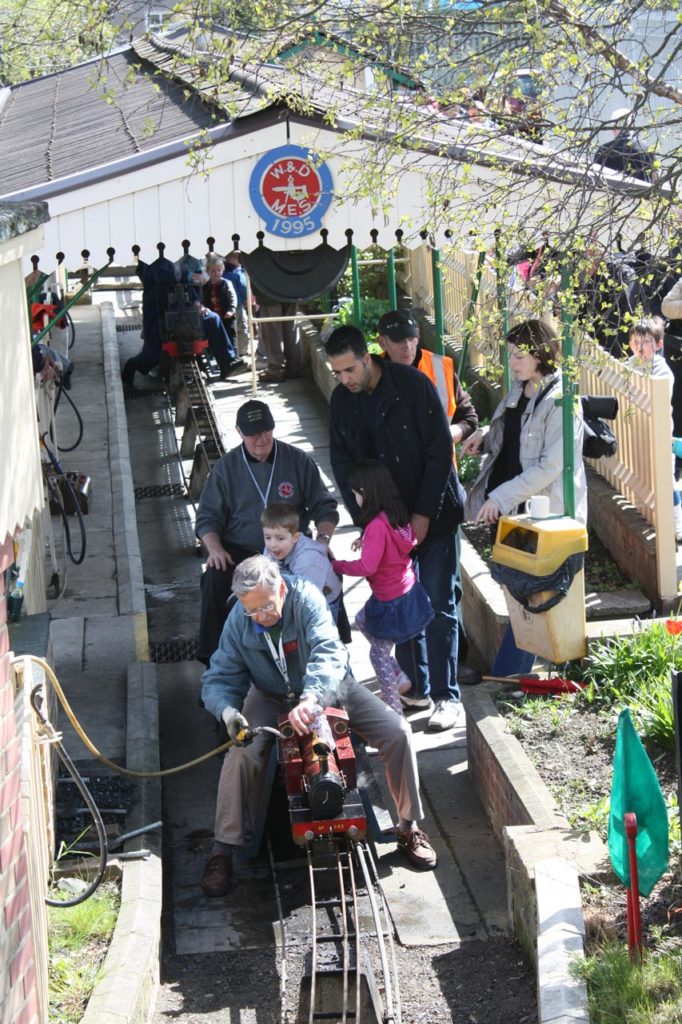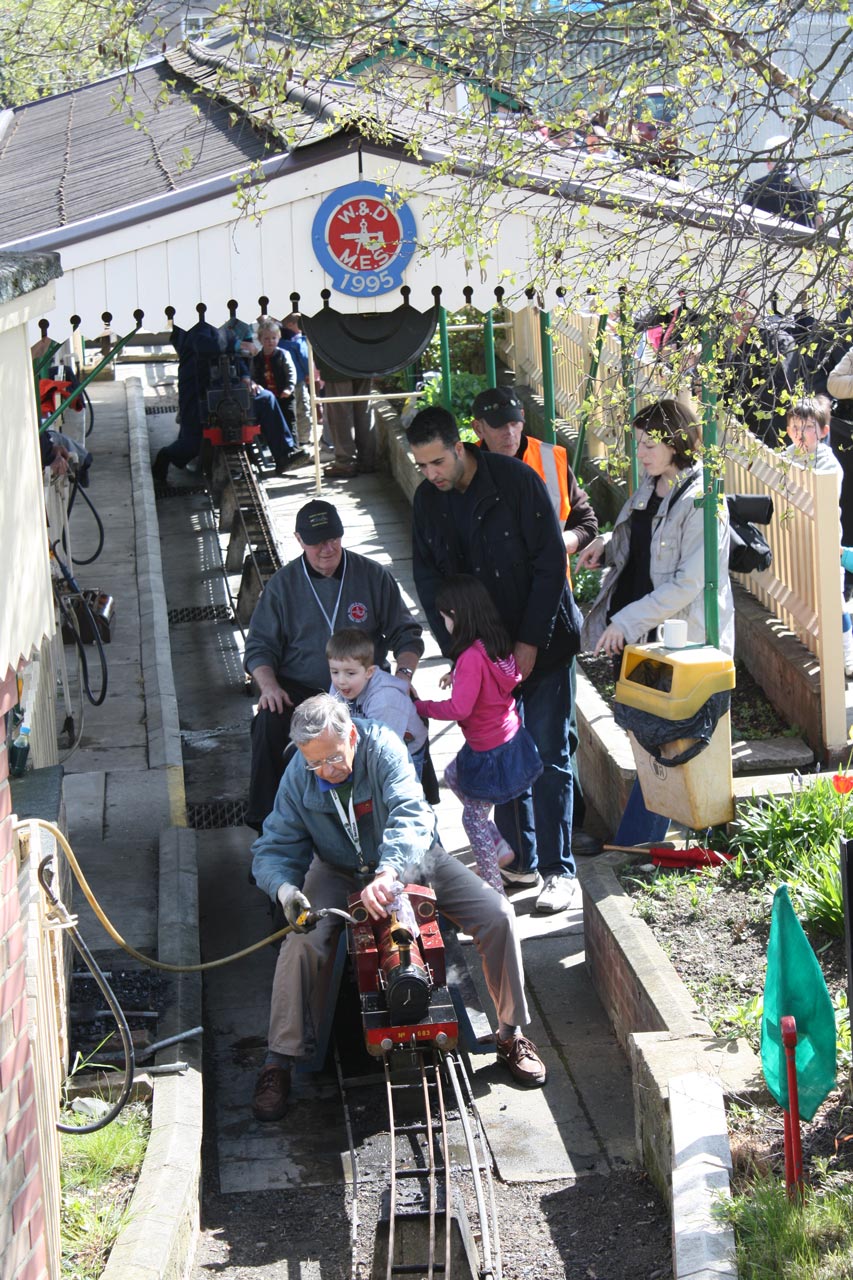 For probably the last time on their Falconwood site, Welling and District Model Engineering Society have just announced their programme of public running dates for 2020. Their web site gives the details:
We look forward to welcoming you back in 2020 for another summer of nostalgia, riding behind our steam and electric locomotives. Due our possible relocation, the dates after 28 June may be subject to change or cancellation – notice will be published on the website and at the Falconwood site.
The railway and clubhouse will be open from 2:00-5:00pm. Train rides will be available for children and adults(!), with the last ticket issued at 4:30pm. Refreshments are available in the clubhouse.
Due to a reduction in car parking space, there is no parking on site on Public Running Days except for those with Blue Badges.
Sunday April 5th 19th
Sunday May 3rd 17th 31st
Sunday June 14th 28th
The following dates are subject to change or cancellation:
Sunday July 12th 26th
Sunday August 9th 23rd
Sunday September 6th 20th
Sunday October 4th (last running)
Santa Special 2020
As you may be aware, we are moving from our current site. If we are able to hold our Santa Special day, it will be on Sunday 13th December, with tickets on sale on 20th September and 4th October. Please consult this website or our notices at our Falconwood site for the latest news.
Open Day 2020
The date of our open day for visiting clubs will be published when it is finalised.
It now seems certain that the club will be moving to Hall Place in Bexley: Planning permission for a number of changes to Hall Place gardens was granted last November, and only listed building consent is now needed. The plan is to charge members of the public to go into the gardens once the changes are made.
Planning permission was requested by Bexley Council for the following:
• A new model railway and ancillary features for the Welling and District Model Engineering Society (sidings, station, ticket office, signal box, level crossing, carriage shed, miniature track and fencing);
• A new clubhouse for the Welling and District Model Engineering Society, (to be located in the nursery yard area)
• A new children's play area
• A new bridge across the River Cray to enhance accessibility
• New window on west side of Visitor Centre/Pavilion Café
• Canopy/covered seating area on east side of Visitor Centre/Café
• New gates and fencing to secure separation between paid and unpaid areas
• Signage/banners/wayfinding features
• A human sundial
• New wooden gate in the boundary fence for vehicular access
Funding of £619,000 has been secured for the changes, though this doesn't include the cost of relocating the railway.
As shown in the plan above, the WDMES railway track would be on the South bank of the River Cray, on the other side of the river from the formal gardens area where Butterfly Jungles Experience and All About Owls are located. A new children's play area will be constructed next to it.
Visitors who are not Bexley residents will have to pay £4.00 for access to the gardens, with senior citizens paying £3.00 and those aged between 5 and 16 £2.00. Bexley residents will pay half these amounts. Entrance to the areas where the owls and the butterflies are will continue to be free.
It is planned for the railway to run every Sunday between April and October plus occasional extra seasonal runs. As well as the track the WDMES area would include a carriage shed, station canopy, water tower and coal store, signal box and a ticket office.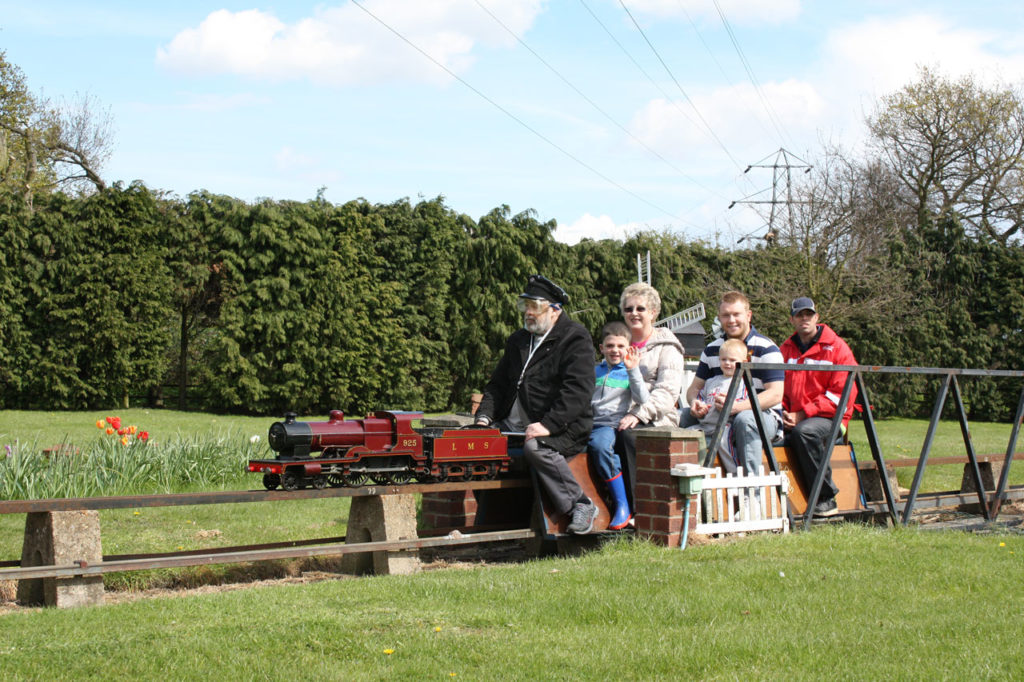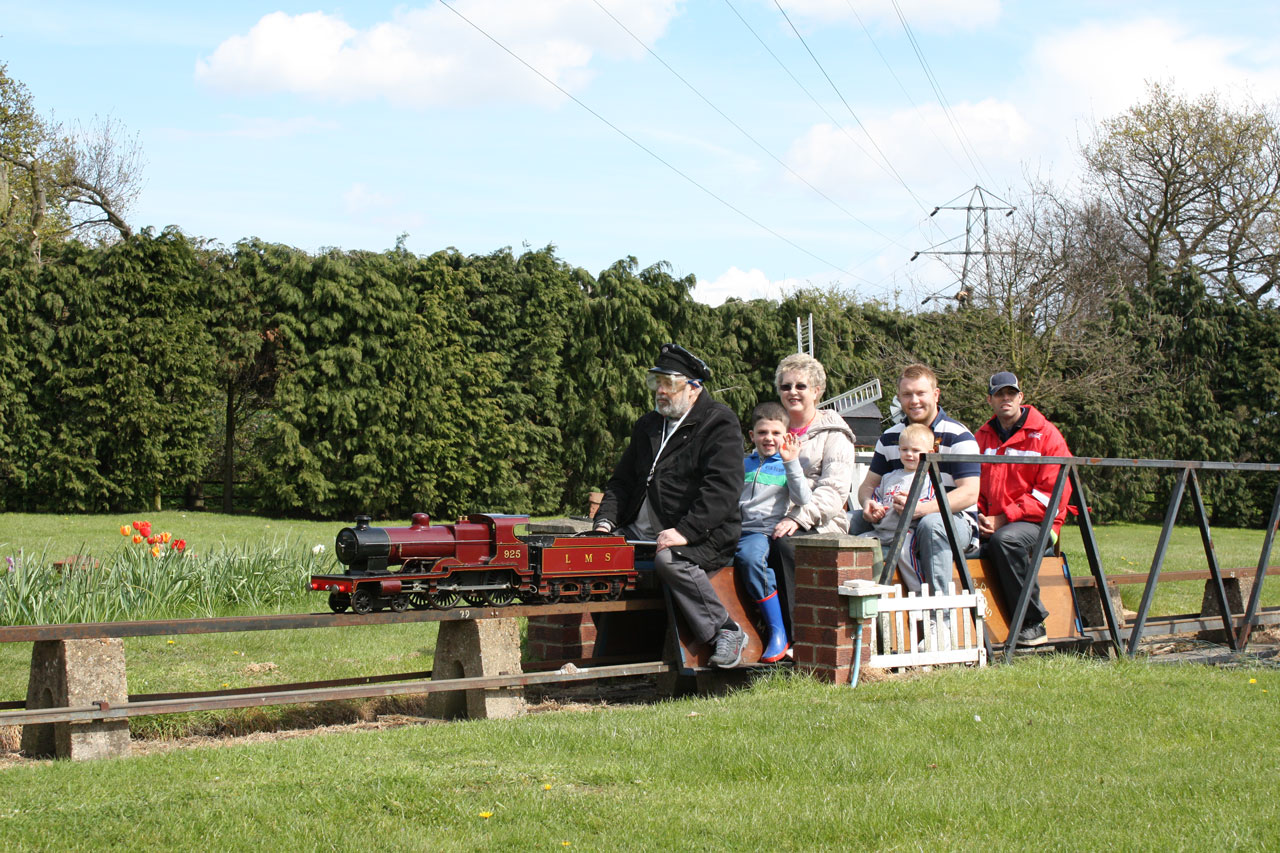 Before heading down to Falconwood it's worth checking the Welling and District Model Engineering Society web site for any updates or late cancellations. As WDMES said the dates from July onwards are particularly likely to change.
Details of how to get to the WDMES site, plus a sound recording and video of the miniature railway in action can be seen in previous posts about the model railway.