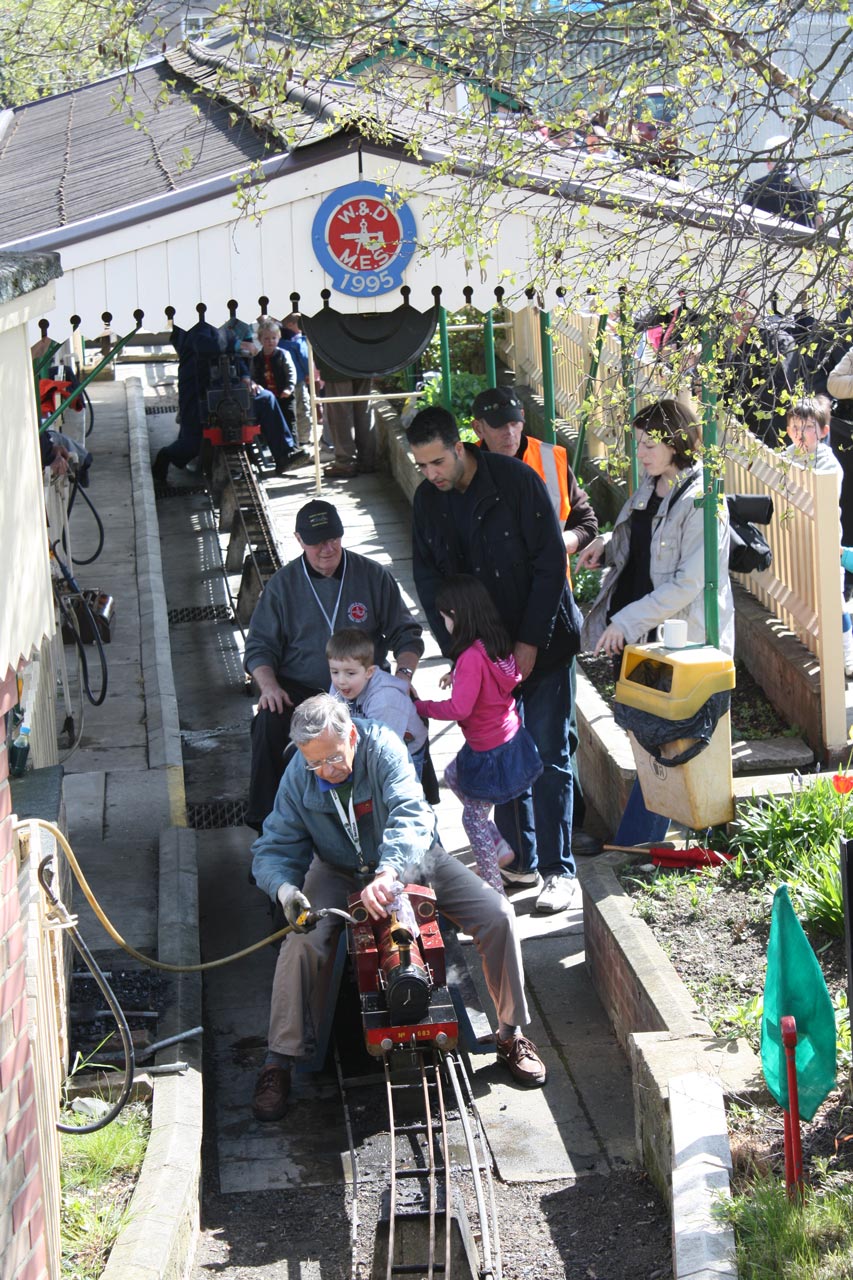 The Falconwood Model Railway has finally been told to move from its current site on Rochester Way, and will be homeless from the end of this year unless another site can be found.
The Welling and District Model Engineering Society recently posted the announcement on its website:
National Grid is building a cable tunnel from Bexley to Woolwich to cope with increased electricity demands in London. This project was first proposed in 2008, at which time we were warned that our miniature railway site, at Falconwood, would be required for one of the Tunnel Head-houses and that, consequently, we would have to relocate. The project was then put "on hold" and we were given various dates when the project was likely to restart – all of which passed with no activity.
We have now been told that the site will definitely be required by National Grid in early 2019.
We do not have a definite date when we will need to be off the site, but it is very likely that no Public Running Days or Parties will be held in 2019. National Grid has, however, guaranteed that we can complete our 2018 season of planned events, including the Santa Special in December.
Meanwhile, we are negotiating with National Grid and local Councils to identify assistance with relocation and suitable sites to which we can move the Welling and District Model Engineering Society facilities and its Miniature Railway.
A number of persons who come to our Public Events have suggested that a petition be raised. We thank them all for their thoughts, but a petition would be unlikely to change the tunnel plans and might adversely affect our relocation negotiations.
As soon as we have any updated information, we will post it on this site and notices will be posted at our Miniature Railway at remaining Public events this year. In addition, we have set up an email address if you have any questions about W&DMES activities, or the relocation progress.
If you have any suggestions about suitable sites to which we could relocate, or can offer any form of assistance with the move, please contact us using the email address or speak to one of the members at the Miniature Railway.
The society has been running since 1945 and has given pleasure to generations of children (and adults). Let's hope they can continue in a new home.