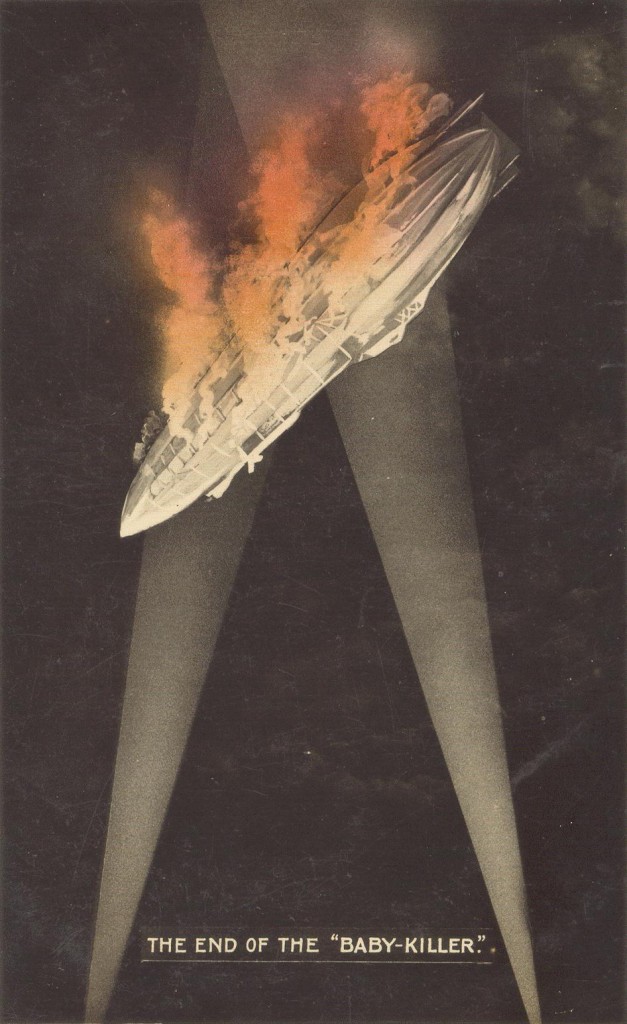 Steve wrote to tell me that Shooters Hill Local History Group will be hosting a talk by local archaeologist Andy Brockman on Thursday about Zeppelins in the First World War. Andy posted further details in the History Mill Facebook Group:
"Baby Killers Over Woolwich – how Zeppelins brought the First Blitz to south east London"
A talk for the Shooters Hill History Group by Andy Brockman
8pm Thursday 15 October 2015
Venue: Shrewsbury House, Shooters Hill
A century on form the first blitz on London, the talk will tell the story of the attempts of the German Imperial Navy and Air Force Zeppelin crews to attack London and their impact on Woolwich and Plumstead.
All welcome
Cost: Free to SHLHG Members, Guests: £2 to help cover room hire.
The area around Shooters Hill was subject to a number of bombing raids by Zeppelins during WW1, including one which severely damaged a number of homes in Dickson Road on the Progress Estate. There was also an anti-aircraft gun in Eaglesfield Park, the base of which was uncovered by the Digging Dad's Army project.
Andy is a very engaging speaker on our local history: it should be a fascinating presentation.