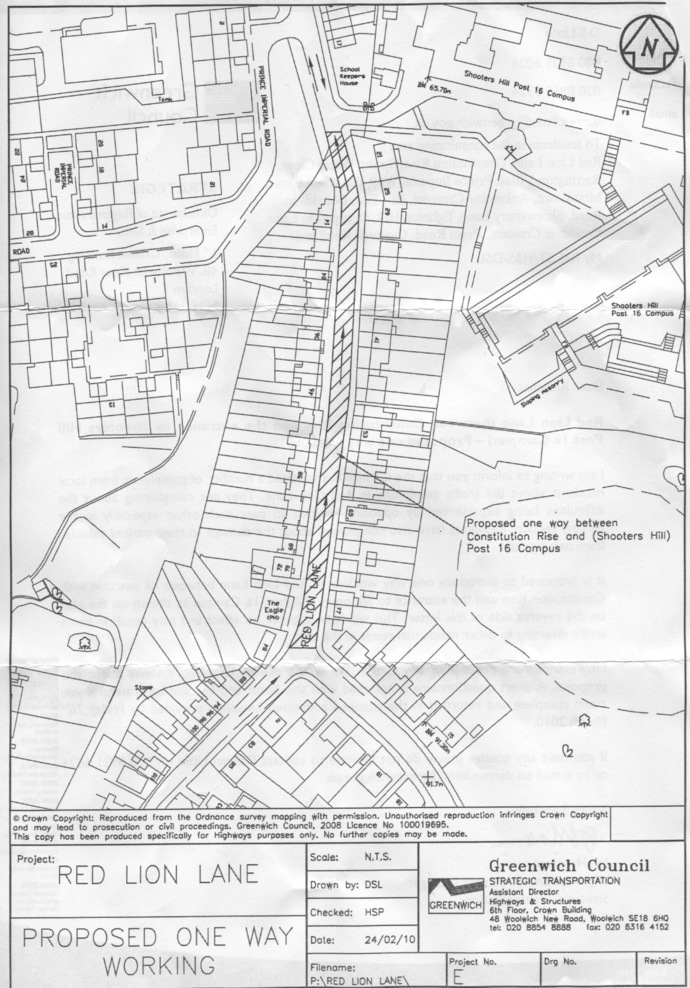 Highway safety seems to be fairly active theme in the area at the moment, there was the traffic monitoring in cleanthus road last year (not sure what came of that), and the extension of the 20 mph zone to eaglesfield road; now there's a new speed/vehicle counter on the hill going down to kent, plus the occasional traffic police with lidars round the garden centre, and the new road safety improvements to shrewsbury lane where it meets the main road plus the pedestrian refuges at various stages, and the proposed double yellow lines on the main road round the farm (this will save people getting parking fines when they drive to the lambing day in april)…
Overall it just goes to show that gene selection for fear of spiders and snakes, useful though it may have been in the ancestral environment, is now being replaced by meme selection – i.e. we're just not scared enough of vehicles yet, so culture has to intervene whilst we wait for the genome to catch up (i.e. all the people who are afraid of cars reproduce more effectively than those who aren't).
In 2000 Red Lion Lane benefited from traffic calming as part of the 20mph traffic calming measures enjoyed by many roads in the area, and was also turned into a down-the-hill-only road at the top end. At the same time the idea of excusing pavement parking on the bottom end was briefly considered before being, erm, parked. Since then the council have received a number of complaints about drivers having difficulty passing each other on this lower section of the lane, and also complaints about damage to parked vehicles, which presumably happens when things get tight. Efforts have been made to revive the pavement parking idea, but now a more radical measure is being proposed which is to make still more of the lane down hill only.
A mini vote is currently on, mainly to sound out the feelings of those who live on roads that will get the up-hill traffic that currently use red lion lane as a rat run when the junction at the old shooters hill police station gets slow, and so I anticipate that herbert road→paget rise→ankerdine crescent→shrewsbury lane→foxcroft road→eaglesfield road will now become the cut through of choice for those in an, erm, hurry. The other way that through traffic might cut through would be herbert road⇒ripon road⇒eglinton hill⇒eaglesfield road – so it may be that residents in these roads are being polled.