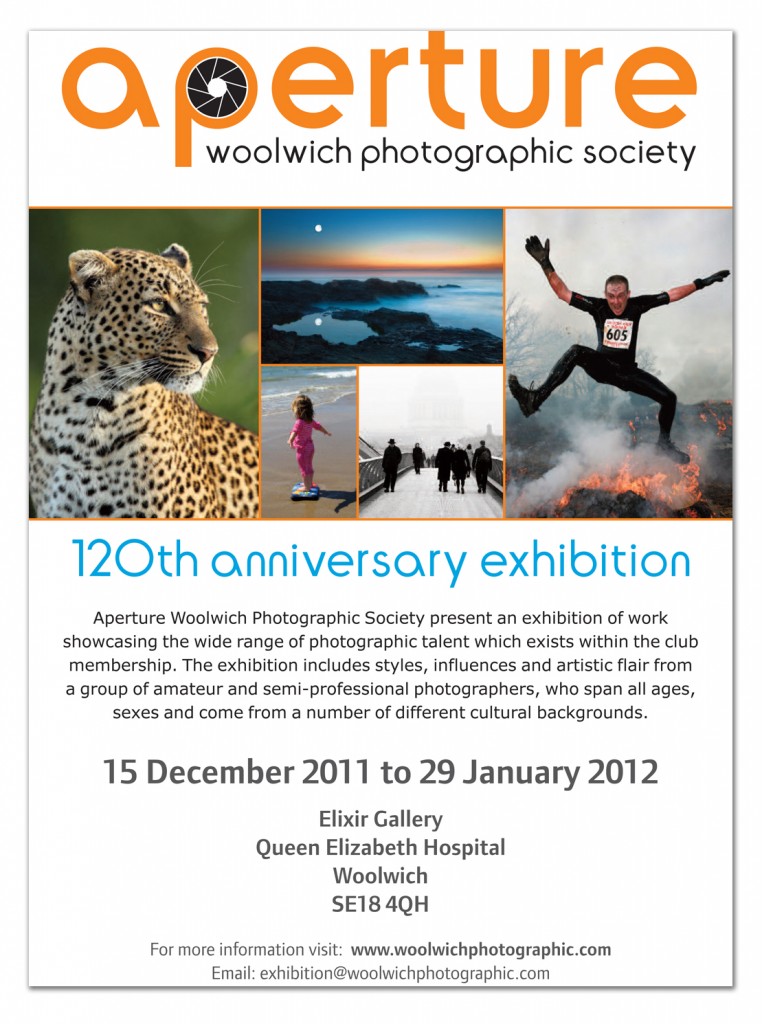 The aperture Woolwich Photographic Society, which meets in Shrewsbury House, will be celebrating its 120th anniversary next year – it was founded in 1892. To celebrate they have an exhibition of photography in the Elixir Gallery at the Queen Elizabeth Hospital. To get to the Elixir Gallery you turn left after going in the main entrance of the hospital, along the corridor then up the slope.
Aperture also had a display of their members' photography at the recent Tarts and Crafts at Shrewsbury House, and more on their flickr page.
The Elixir Gallery is looked after by Verve Arts, which runs arts programmes in South London Healthcare Trust hospitals. They are holding a photographic competition entitled "GREEN CHAIN CAPTURED 2012" and have invited photographers to enter photographs taken along the Green Chain Walk in Greenwich. Details of how to enter are on their website. The best 30 photographs will be exhibited in the Elixir Gallery.
They  are also running three free photographic workshops next February:
FREE photographic workshops

Need some advice on what makes a really great nature photograph? There will be three FREE photographic workshops led by professional photographers on walks along the route as follows:

14th February 3-5pm with Mike Curry, 15th February 2-4pm with Mike Curry; 21st February 3-5pm with Ian Cook.
I'll add these workshops, and the aperture meeting programme to the blog calendar which automagically shows events' reminders over to the right.