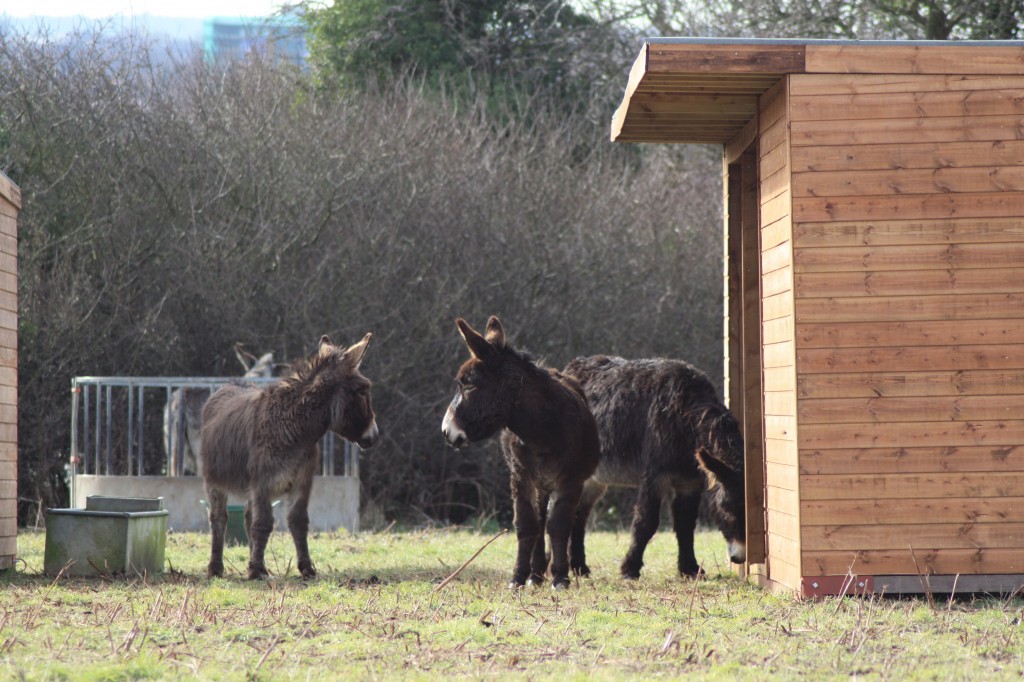 I was surprised on a trip to Thompsons Garden Centre to find that the Blackheath Donkeys weren't in their field at the side of the car park. Along with other gardening shoppers I often pause to see how they are doing before heading in to the garden centre. Then I remembered that an article in the Mercury had said that Greenwich Council had agreed with the owner, Lenny Thorne, that the donkeys would have a new field near Eltham Palace. Intrigued, I decided to pay them a visit.
There are a lot of fields near Eltham Palace, I discovered, and most of them seem to have equine inhabitants. The Palace itself was closed for the winter, but the surrounding gardens were beautiful in the crisp, clear  winter air with a carpet of snowdrops under the trees. I checked the fields round the edges of the gardens, but there was no sign of the donkeys. I decided to try the other side of the palace.
The meander down King Johns Walk has a very rural feel, which is increased when it meets the fields at the bottom of the hill. This section of the Green Chain Walk is idyllic, with fields of horses and ponies on either side of the path and panoramic views of Central London from Canary Wharf via the Gherkin and Shard to the London Eye. The donkeys were in a field near a sign post telling me I was half a mile away from the Tarn and half a mile from Eltham Palace. They had moved last Wednesday, I was informed, and had settled in quite well and seemed happy in a field that was better drained than their old pasture and had good grazing.
So the field is now clear for the Equestrian Centre to be built between Woodlands Farm and the garden centre. I hope the donkeys get as many visitors as they did in their old home. I will put some more pictures of them in their new home on flickr.