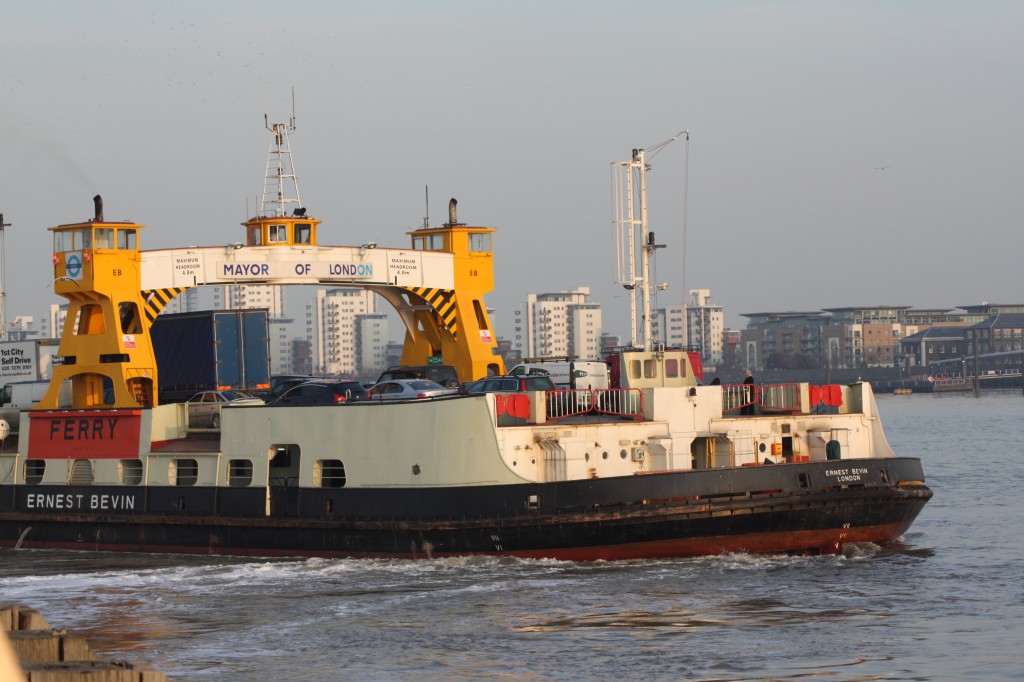 If you think the the Woolwich Free Ferry should continue, or you think a Gallions Reach ferry would lead to unacceptable traffic problems, or if you object to a new tunnel at Silvertown, or if you want to make any other comments about Transport for London's  river crossing proposals then you have until midnight of the 5th March to complete the consultation questionnaire.  As I mentioned in a previous post, the Ferry could be gone by 2017 if TfL's latest proposals on Thames crossings are implemented.
There seems be be strong affection for the Free Ferry; in the 2003 consultation about the Thames Gateway Bridge 76% of respondents thought the ferry should be kept open. As the TfL consultation key findings brochure says:
" If the bridge would lead to the closure of the Woolwich Ferry, I would be strongly opposed to the bridge."

Over three-quarters of respondents to this question (5,086 in total) said that the Woolwich Ferry should be kept open in some form.
3,537 people added comments to this question.
Many respondents said that they would oppose the bridge if it simply replaced the ferry.
The market research confirmed this finding, with 69% of respondents wanting the Ferry to be kept open.
The consultation on the new proposals is open until midnight on Monday. It only takes 5 minutes to complete – just 17 questions including the  age, ethnicity etc. questions – and allows you to say whether you support the new Gallions Reach ferry and Silvertown Tunnel.