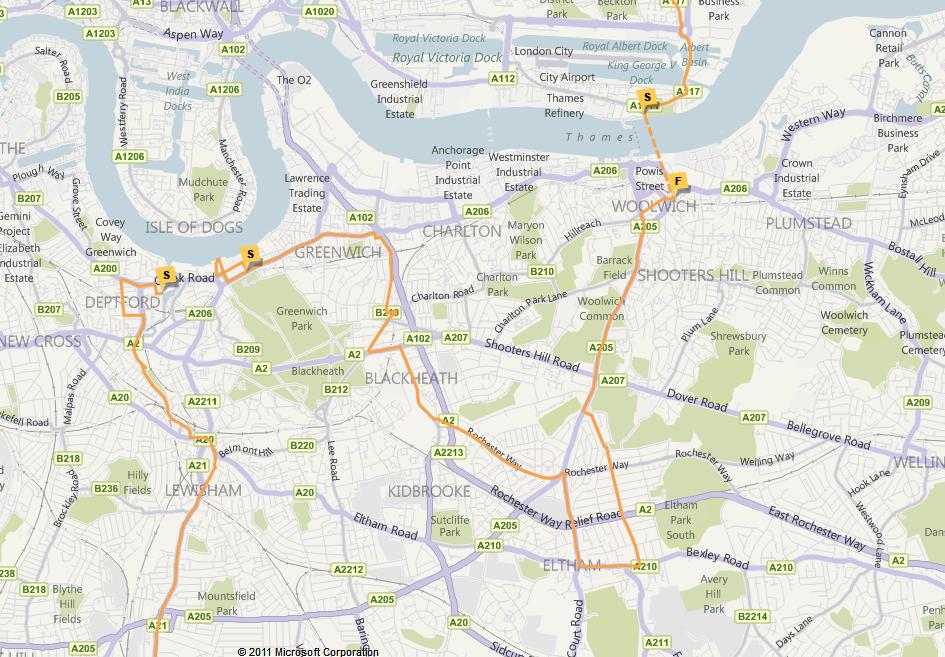 London 2012 have announced the street-by-street route that the Olympic Torch Relay will follow in the weeks leading up to the games. They will be in Greenwich on Saturday 21st July, starting at 07:21, passing the Royal Observatory and Meridian Time Line at 07:42 and getting to the Woolwich ferry by 10.10. As can be seen on the snippet from London 2012's map above, the route near Shooters Hill takes them along Eltham High Street, Westmount Road, Well Hall Road, Academy Road, Woolwich Common, Grand Depot Road, John Wilson Street and Wellington Street.
London 2012  have also named 7,300 of the 8000 torch bearers, including  23 people ranging in age from 11 to 81 years old who will carry the torch through Greenwich on the 21st. There will be an  average of 115 torch bearers a day carrying the flame. London 2012 also revealed the uniforms that the torch bearers would wear, which they described as follows:
The primary colour is white with gold shards accenting the energy of the Olympic Flame at the shoulder and neckline. Multiple gold shards are used at the elbow to focus the eye on the arm, with a final shard continuing down to the cuff and the hand holding the Torch.
One of London 2012's photographs showing the uniform is included below.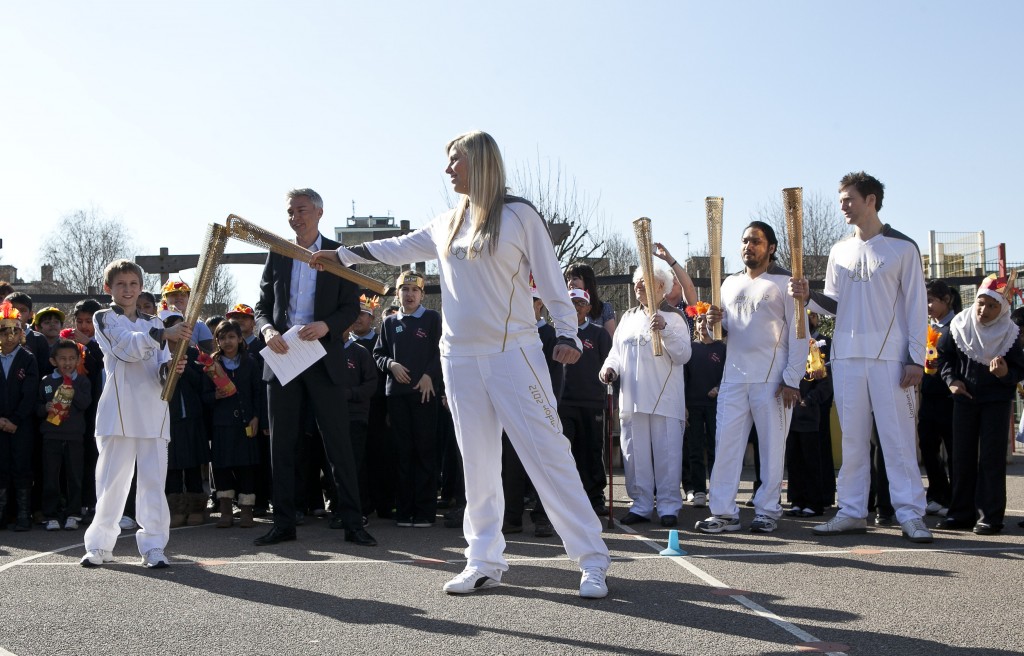 I'm sure there will be lots of people lining the road as the torch passes on the morning of 21st July.