Ken Livingstone won the most votes in the Shooters Hill ward in the recent mayoral election according to the breakdown by ward of the capital's votes which has just been published by London Elects. He got 46% of the Shooters Hill vote, against Boris Johnson's 37%,  compared to the 38% to 41% split in 2008. By my calculation this is a swing from Boris to Ken of 6%. The number of Greenwich wards with a majority for Ken also increased, as shown in the ward map below, though Ken still underperformed the Labour Party who also had most votes in Blackheath Westcombe and Middlepark & Sutcliffe in the other two ballots on 3rd May.
The full breakdown of votes for Mayor in Shooters Hill ward is shown in the pie chart below. The Green Party's Jenny Jones was in third place, followed by  the Liberal's Brian Paddick in 4th place with just 3% of the vote. The Liberals were down from nearly 9% in 2008. Siobhan Benita was just two votes behind Brian, followed by Lawrence James Webb of the  Fresh Choice for London party. The BNP slumped to last place with 2%, down from just over 5% last time. Jenny Jones got the most second preference votes in Shooters Hill, though these wouldn't have been counted in the final count; in the system used only second preference votes for Ken and Boris were counted.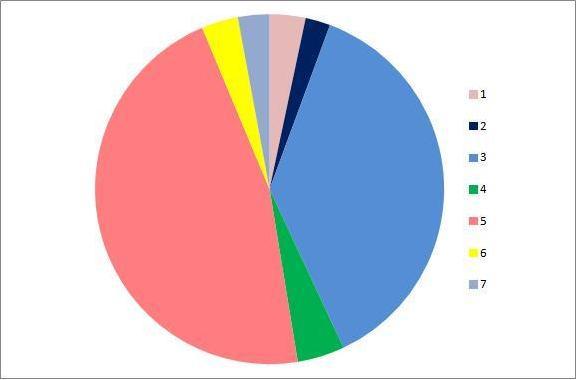 1    Siobhan Benita
2    Carlos Cortiglia – British National Party
3    Boris Johnson – The Conservative Party Candidate
4    Jenny Jones – Green Party
5    Ken Livingstone – The Labour Party Candidate
6    Brian Paddick – London Liberal Democrats
7    Lawrence James Webb – Fresh Choice for London
The breakdown of votes in the  London Member ballot is shown in the next pie chart. Labour beat the Conservatives by 47% to 22% in this vote, with the Greens in third on 9%. Interestingly UKIP were in 4th on 6%.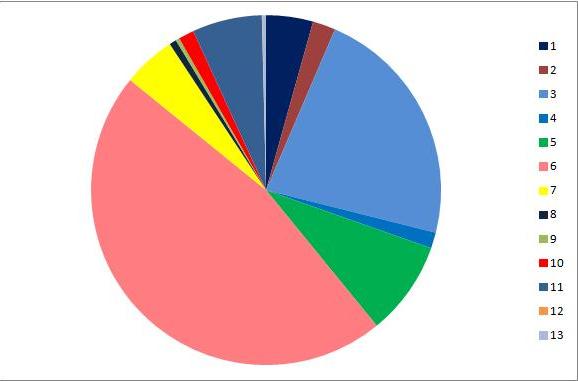 1    British National Party
2    Christian Peoples Alliance – Supporting Traditional Marriage
3    Conservative Party
4    English Democrats – "Putting England First!"
5    Green Party
6    Labour Party
7    London Liberal Democrats
8    National Front Putting Londoners First
9    The House Party- Homes for Londoners
10    Trade Unionist and Socialist Coalition
11    UK Independence Party
12    Rathy Alagaratnam
13    Ijaz Hayat
Len Duvall won an impressive 51% of the Constituency London Assembly Member vote, up from 37% in 2008, compared to Alex Wilson's 22% for the Conservatives. Again the Greens were in third and Lib Dems in fourth. Close behind the Lib Dems'  John Russell was Paul James Oakley of Fresh Choice for London. The National Front went from nearly 9% and fourth place  in 2008 down to just 2% and last place this time, maybe partly because the BNP also entered a candidate this time who took 4% of the vote.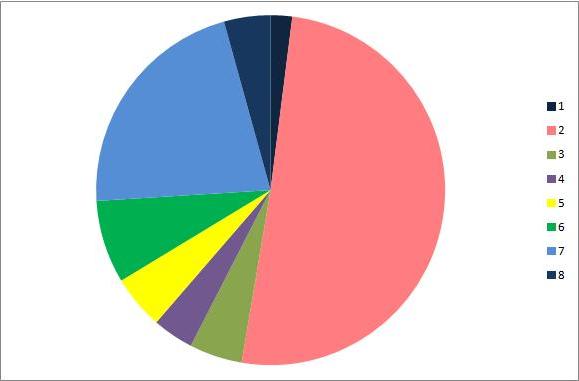 1    Tess Culnane – National Front Putting Londoners First
2    Len Duvall – Labour Party Candidate
3    Paul James Oakley – Fresh Choice for London
4    Barbara  Raymond – Greenwich and Lewisham People Before Profit
5    John Russell – London Liberal Democrats
6    Roger Sedgley – Green Party
7    Alex Wilson – The Conservative Party Candidate
8    Roberta Woods – British National Party
Turnout figures aren't given in the London Elects spreadsheet, but it will be lower than in 2008. This time 3102 people voted in the Shooters Hill ward, excluding postal votes which aren't given by ward; in 2008 it was 3968 which was a 47% turn out. So Shooters Hill turnout in 2012 was probably about the London average of 38%, which means that a large majority, 62%, of the ward didn't vote.
Of course this is all academic because Boris won the most votes across London and his second term as Mayor, but as I've admitted before I enjoy playing with a spreadsheet of numbers (sad or what?) and find this fascinating,  and I think it might give a little bit of insight into the area.