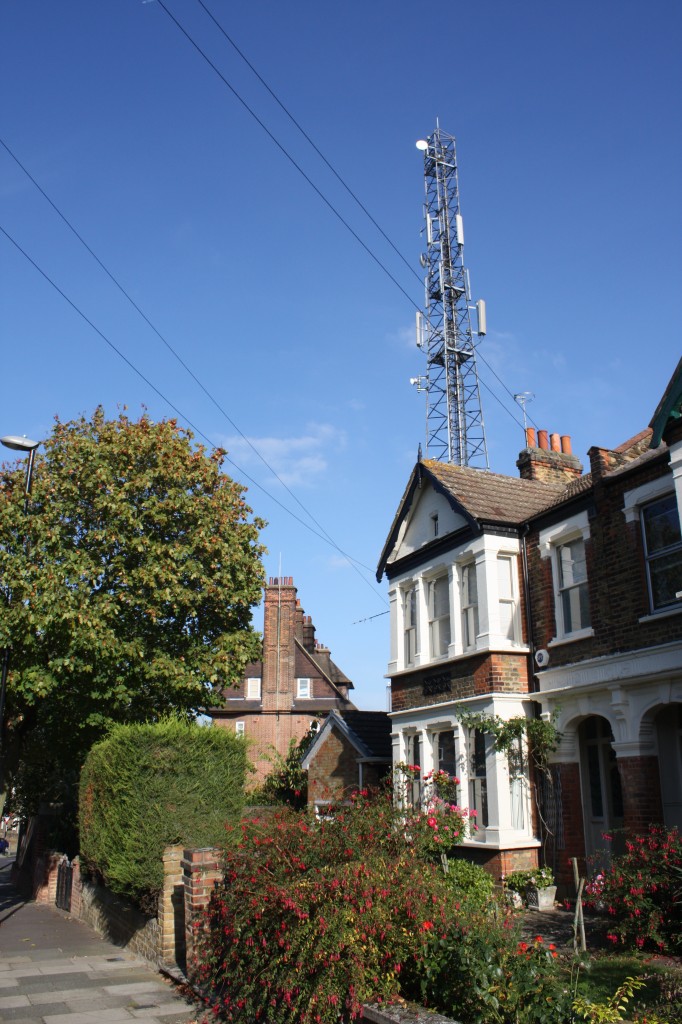 A new planning application for the temporary addition of an extra microwave dish to support Olympics' security onto the Fire Station mast has been submitted on behalf of Airwave Solutions Ltd, the operators of the TETRA based system already installed on the mast. This system provides encrypted communications for the emergency services: police, fire and ambulance, and would be removed after the Olympics by 30th September 2012. The Royal Borough of Greenwich has written to 625 households informing them of the application and offering an opportunity to comment.
Previous applications to add new equipment to the mast have been strongly opposed by many local people, co-ordinated by SHAM (Shooters Hill Against Masts).
According to the application documents the new dish is needed for "a temporary period up to and during the Olympic Games … to provide a critical back up communications link which is required for security reasons." It won't be used for the TETRA communications themselves, but to provide a direct microwave link to another TETRA communications mast within 50km – similar to the Port of London Authority mast on Shooters Hill which has a direct link to a PLA radar station at Blackwall Stairs. As such it transmits much lower power, just 50 milliwatts according to their ICNIRP Declaration, and in a narrow beam pointed at the receiving dish rather than broadcast in all directions. The ICNRP Declaration certifies that the dish is
"designed to be in full compliance with the requirements of the radio frequency (RF) public exposure guidelines of the International Commission on Non-Ionising Radiation Protection (ICNIRP), as expressed in EU Council recommendation of 12th July 1999 "on limitation of exposure of the general public to electromagnetic fields (0 Hz – 300 Ghz)".
The location for the new dish is in the Shrewsbury Park Estate Conservation Area, where there are restrictions on residents' installation of satellite dishes on their houses.
Any comments on the application must be received by the council within 21 days of the date of the notification letter, which was 25 May 2012. Comments can be submitted online here, or  by letter, quoting reference 12/1067/F  to:
Directorate of Regeneration, Enterprise & Skills
Woolwich Centre 5th Floor
35 Wellington Street
London SE18 6HQ
The timescales seem quite tight if they want to install the new dish and have it working before the Olympics start on 27th July.