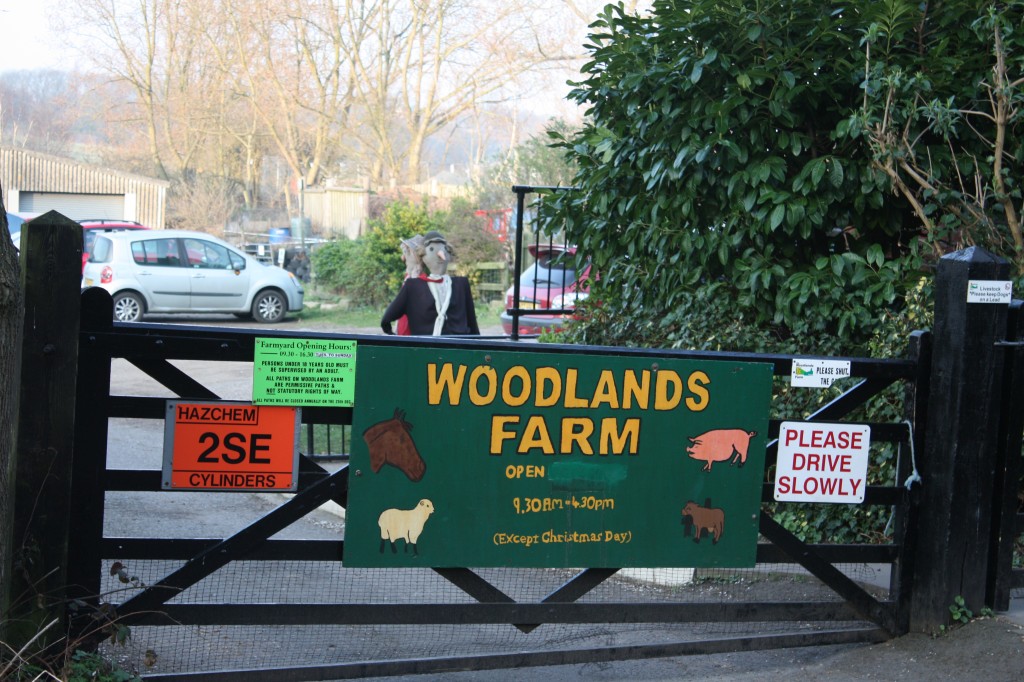 Woodlands Farm was hit by vandals for the second time last Tuesday night, following the arson attack on the chicken coop just a couple of weeks ago. This time they were burgled, vandalised, sprayed with graffiti and animals were attacked – one hen was killed. Personal possessions were stolen or scattered around.
The pathetic people who carried out the attack killed a  white hen which had been ill and quarantined away from the others while she was cared for by the farm's volunteers. They  also injured Bella the saddleback pig  on her left shoulder, possibly with the fire extinguisher that was found in her pen, separated two recently born piglets from their mother, Cynthia the Oxford Sandy and Black Pig, and threw a pitch fork at the Gloucester Old Spot pigs.
Since the attack farm volunteers have been busy fixing broken windows, scrubbing and repainting to remove graffiti and comforting traumatised animals.
The farm will need to find about £2000 to replace the burnt out chicken coop, and now will also need to pay for repairs and improved security. They would welcome donations. They will be holding their annual Summer Show on Sunday July 1st to help raise funds to run the farm.