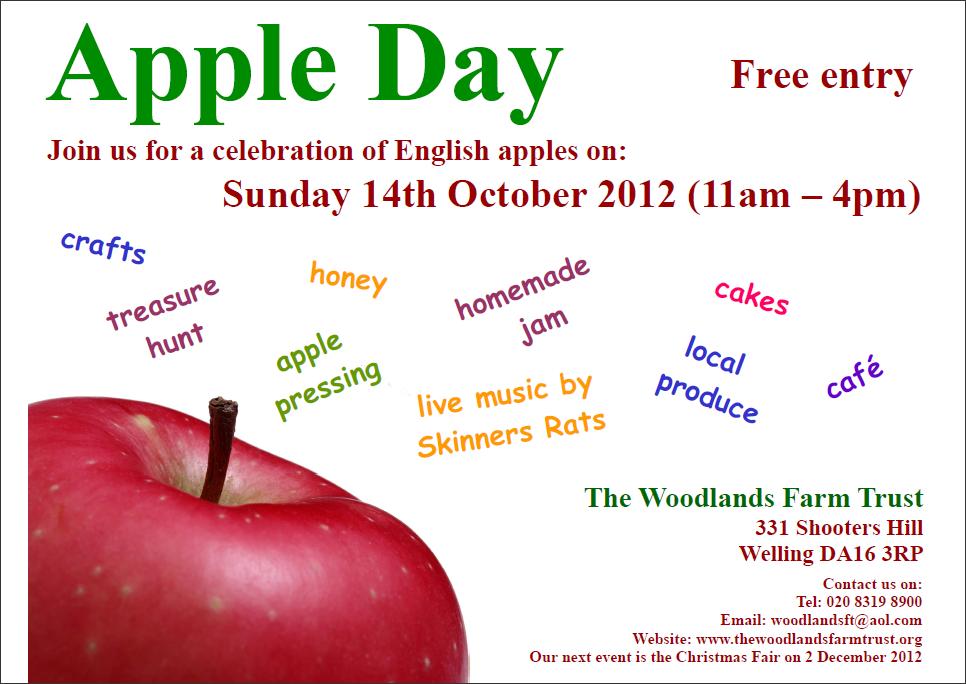 The excellent Skinner's Rats will be playing at the Woodlands Farm Apple Day on 14th October, and with luck there will be some Pitmaston Pineapples to try and buy too. Maureen from the farm e-mailed me details of the event:
The Woodlands Farm Trust Apple Day is on Sunday 14th October 2012 (11am-4pm) at 331 Shooters Hill, Welling DA16 3RP.
All are welcome at the Woodlands Farm Trust Apple Day. Come and celebrate National Apple Day with a variety of activities, including crafts, a treasure hunt and apple pressing to make delicious juice. There will be stalls selling local produce, including honey, home-made jams and cakes. Live music will be provided by Skinners Rats. A great day out for all the family.
Entry is free, but donations are welcome – all money raised helps us to care for our animals.
Should be a good day at the farm as usual.