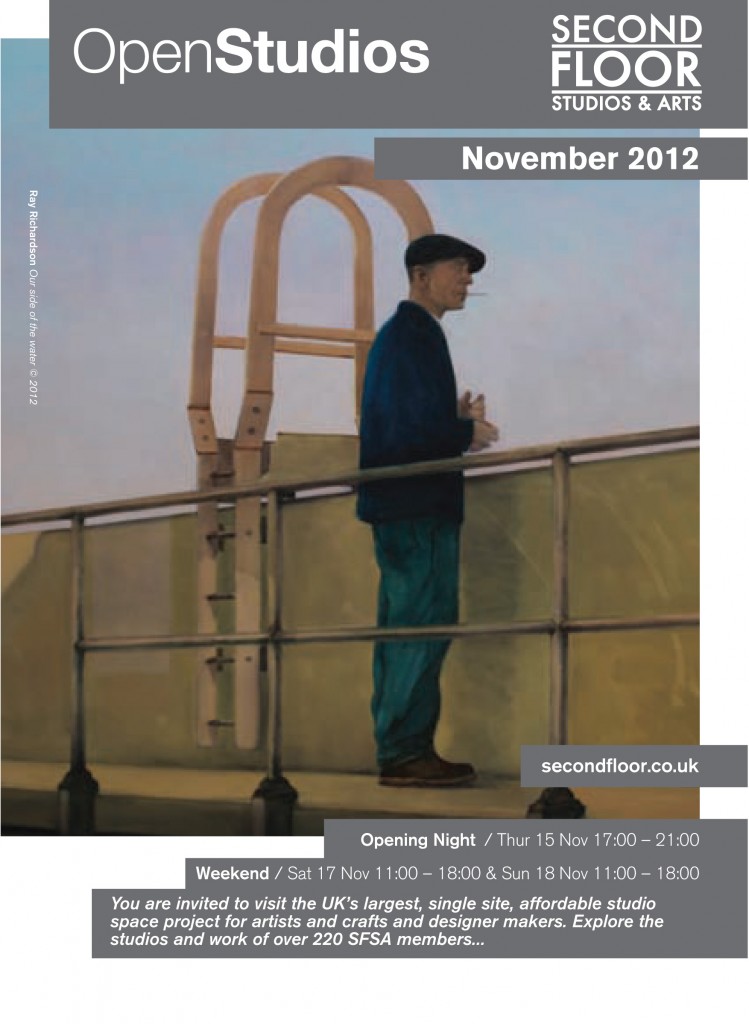 Second Floor Studios & Arts are holding another open studio weekend on Saturday 17th and Sunday 18th November. Their last open studios in May was engrossing – such a variety of different artists and craftspeople – but I only managed to visit a fraction of the 200 or so studios, and of course the excellent Canteen. Nichole Herbert e-mailed details of the event:
Our opening night is Thursday 15th November and we are open all weekend (17th and 18th).

– It's a perfect opportunity for you to discover unique gifts for those hard to buy for people.
– We now have 230 artists, craftspeople and designer makers on site, there is no other single site in the UK with so many practitioners.
– no format will open on the same night with the Thames Barrier Print Studio's inaugural show – Freedom of the Press – a group show celebrating the art of print.
– We are introducing an art trail this year to keep the little people busy and to make navigation of our ever expanding site more fun.
– We have a number of demonstrations running over open studios both by our practitioners and at the Thames Barrier Print Studio.
– Our CANTEEN, will of course be open during open studios serving a hearty Irish stew, coffee, tea, homemade cakes and mulled wine.

Please bring your friends and family and enjoy time by the river being inspired by creativity.
SFSA is located near the river in the Mellish Industrial Estate, Harrington Way, (off Warspite Road),  SE18 5NR. I had no problem parking there in May.