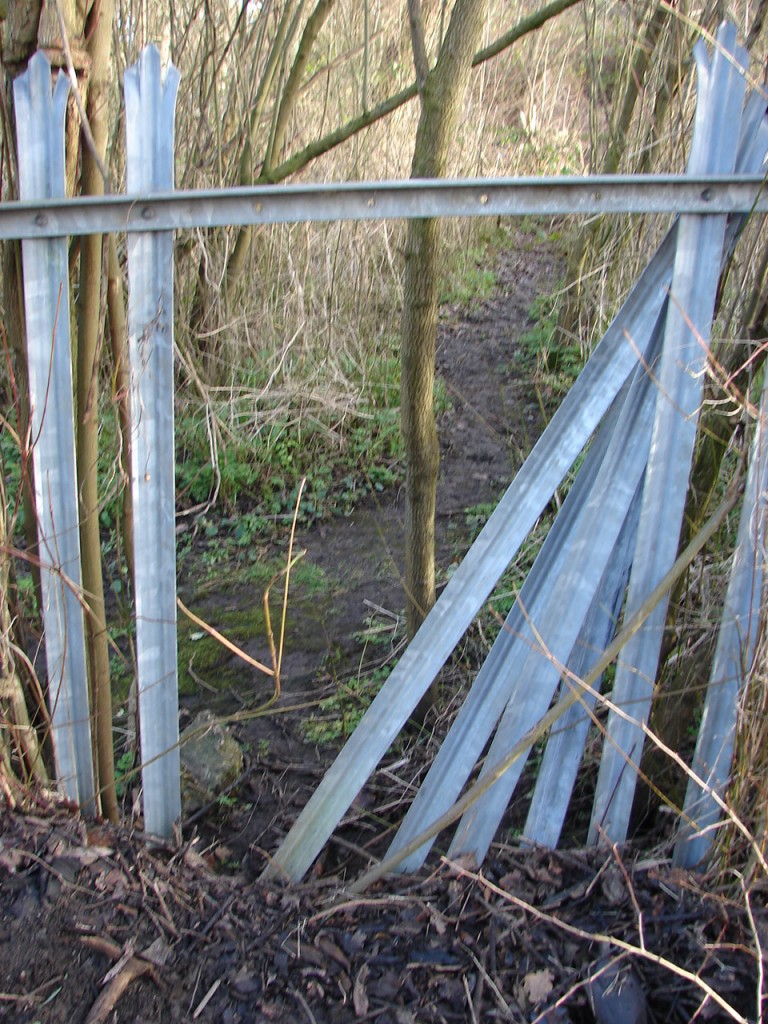 I heard from Maggie at  Woodlands Farm that they had suffered from further criminal activity over the Christmas period. She e-mailed to say:
On December 30th on a routine check of the ewes in the fields, we found the metal palisade fence by the bridge at the end of Hillview/Old Coals fields had been broken. This could not be an accident or done by a casual walker, someone brought bolt cutters to do that. See attached photo of broken fence and path they made through Swingate Wood to get there.

Volunteers went up immediately and mended the fence. An hour later a different volunteer, he would not mind me saying he is an elderly person, heard noise and voices from the area, walked up and found men cutting the repaired bolts to break in again. They threatened him with violence. He rushed back to the farm mess room. We called the police who appeared immediately, but neither the police and cars who went to the Dryden/Keats Road end, nor the people who went through the farm, caught anyone.

From the tracks on the path and the noise heard by the volunteer we are pretty sure that the would-be intruders were intending to bring a motorcycle onto the fields.

Obviously fence mended yet again that day and we will need to keep alert. We have ewes expecting lambs in March/April up in the fields, on the driest parts of the farm.
The site of the break-in is close to the currently blocked stretch of  the Green Chain Walk mentioned in previous posts; the path goes through Swingate Wood before reaching the gate to the farm. Doubtless this will harden the resolve of the farm volunteers to prevent open access to their fields from that end of the farm.