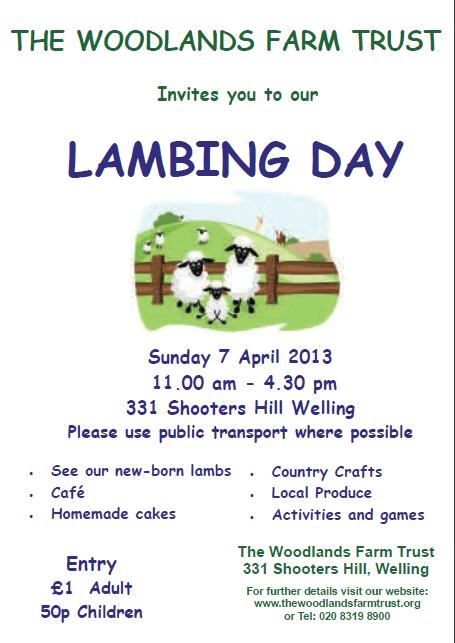 The pregnant ewes have been gathered into the barn in preparation for the arrival of their lambs, and the lambing volunteers are signing up for the shifts on the lambing rota. Lambing season has started at Woodlands Farm. There will be a chance to see the new-born lambs at the farm's Lambing Day on Sunday 7th April. Maureen at the farm e-mailed the details:
?All are welcome at the Woodlands Farm Trust Lambing Day. Come and see our new-born lambs, and enjoy the chance to buy quality local produce at reasonable prices, including home-made preserves, cakes and honey. Relax in our café, enjoy the treasure hunt or get involved in craft activities.

Entry is £1 for adults and 50p for children, and all proceeds go towards caring for our animals. A great family day out!?
What's it like to be a lambing volunteer? For a graphic description of a ewe giving birth read Suzanna Fitpatrick's brilliant poem "Lamb 001" which is reproduced at the end of the recent post about Shooters Hill Poets.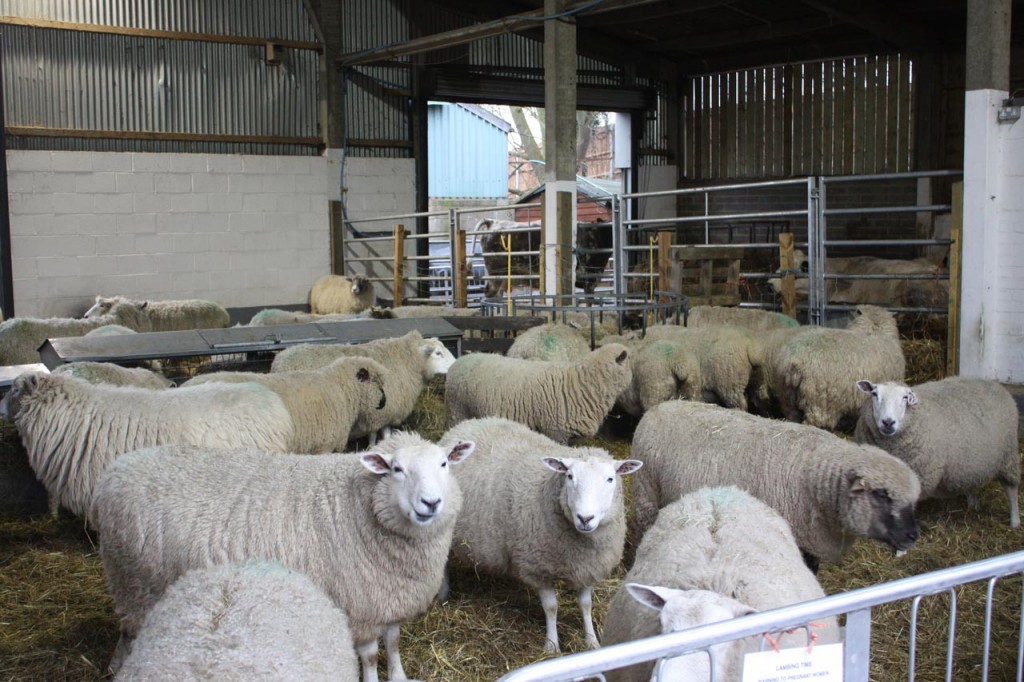 I also heard from Lorraine, the Wildlife Officer at the farm,  that they will be holding a Spring Wildlife Walk at the Farm on Easter Monday, 1st April:
Winter is behind us so put a spring in your step and enjoy a community countryside and wildlife walk around Woodlands Farm. Led by members of the Woodlands Farm Trust. Please wear appropriate clothing including sensible footwear. The walk will probably be a bit challenging for buggies but supervised children are very welcome.
£1 per person (under 18's free)
Free for farm volunteers and members
Meet at the Education Centre
The Woodlands Farm Trust
331 Shooters Hill, Welling, Kent DA16 3RP
Website: www.thewoodlandsfarmtrust.org
Email: wildlife@thewoodlandsfarmtrust.org
Tel: 020 8319 8900
The farm is host to many wildlife species that are of high conservation importance, including bats, common toad, hedgehog, song thrush, house sparrows, and stag beetles. There are also frogs, toads and newts at the farm ponds. It'll be interesting to see how many creatures are out and about already.