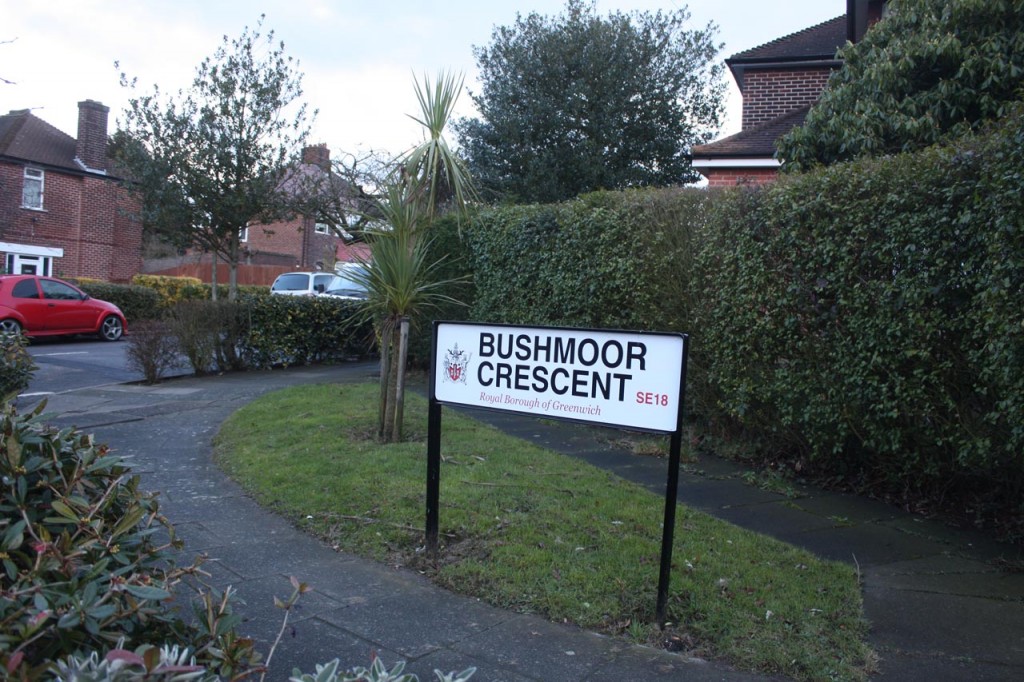 More than a year after the Woolwich fireworks celebrating Greenwich becoming a Royal Borough,  Shooters Hill has its first street signs with the Royal Borough of Greenwich logo and crest. The signs are on roads in the Shrewsbury Park Estate, which has also had some maintenance to its trademark verges recently. These are given particular mention in the estate's conservation area appraisal:
The relationship of public and private spaces on the Laing Shrewsbury Park Estate is one of its special features. The well-developed verges originally laid out with posts and chains throughout, enlarged at the entrances, complement the spacious front gardens to create a verdant and sylvan setting, which softens and warms the houses.
Over the last few months the verges have been enhanced by filling gaps with  new shrubs and succession tree planting: Parrotia persica, Olea europaea, Sophora japonica and Prunus cerasifera 'Nigra' have all been added to the kerb-side beds. For the non-horticultural that means Persian Ironwood, Olive, Japanese pagoda and Black Cherry Plum trees have been planted. The trees will provide colour at different times of the year and I'm looking forward to seeing them mature to their full glory, especially the "stunning autumn colour" of the Persian Ironwood.
Shrewsbury House has also had some TLC; Len Newland wrote:
Have you seen our new website?  You still have to go into it via www.shrewsburyhouse.info but this will soon be changed to .org. The House over the past few months has had something of a facelift, with new lights in the old library and room 3 now housing our books all donated by residents which can be taken out free of charge. It has also had a facelift with newly polished floors in a number of rooms. New curtains have been hung in room 3. A majority of our other rooms have also had an upgrade and the House is something to be proud of. If you have not been in there recently or if not at all, it is worth spending five minutes of your time, especially if you are thinking of holding a party or wedding.
They will be holding a table sale, which I think is a kind of  indoor car-boot sale, in aid of the house on Sunday 12th May: I've included the flyer below.