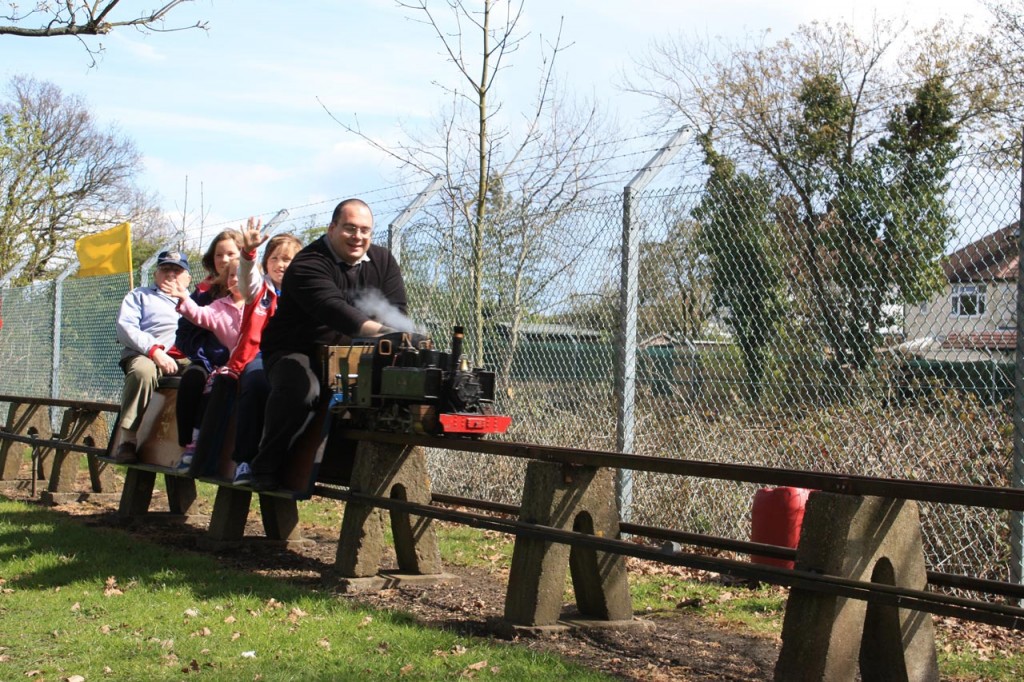 Welling and District Model Engineering Society are still unsure of EDF's plans for the future of their site at the electricity station site near Falconwood railway station, but hope that they can stay put for a while longer. They have just announced their programme of public running dates for 2013, as their web site says:
We look forward to welcoming you back in 2013 for another summer of nostalgia, riding behind our steam and electric locomotives. The dates and timings have now been confirmed.
The railway and clubhouse will be open from 2:00-5:00pm. Train rides will be available for children and adults(!), with the last ticket issued at 4:30pm. Refreshments are available in the clubhouse.

Sunday April 21st
Sunday May 5th 19th
Sunday June 2nd 16th 30th
Sunday July 14th 28th
Sunday August 11th 25th
Sunday September 8th 22nd
Sunday October 6th (last running)
I'll add the dates to the e-shootershill events calendar on the right.
If you've never been for a ride on the WDMES model trains, check out my predecessor's sound recording and video of the miniature railway in action. The entrance to the WDMES site is at the left hand end of the electricity station building on Rochester Way – the entrance is shown in the photo below. There are more photos on the e-shootershill Flickr site.