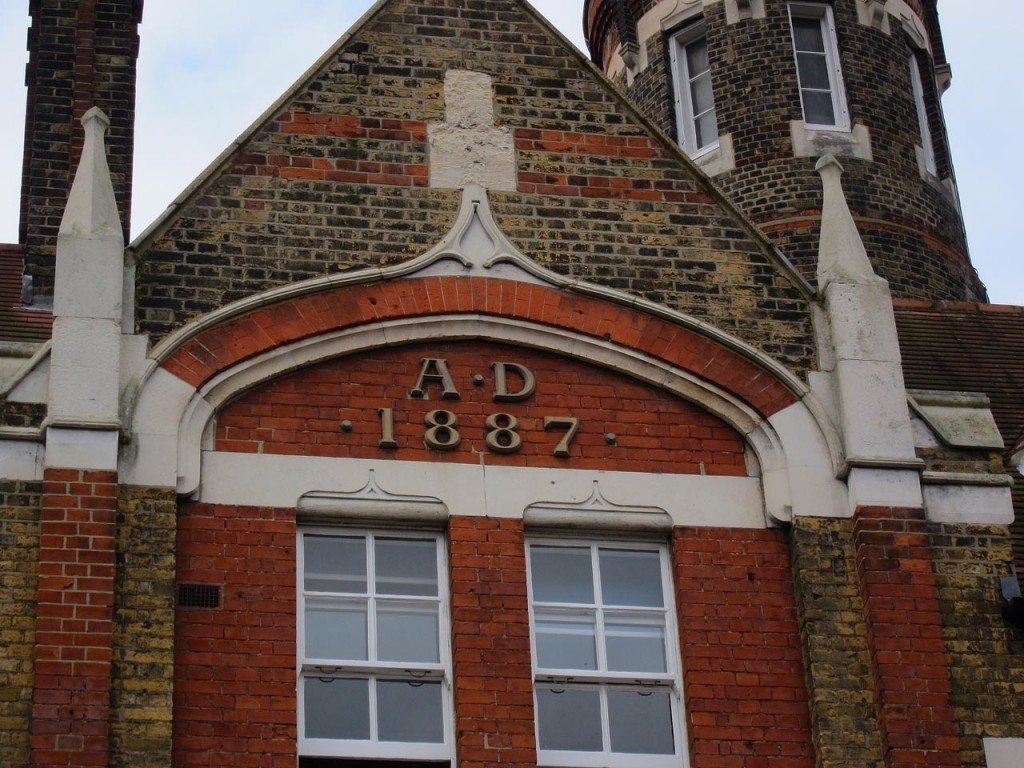 A petition has been started by Greenwich Councillor John Fahy asking the Mayor of London to stop the closure of Woolwich Fire Station. Woolwich is one of 12 stations that are proposed for closure across London as part of the Draft Fifth London Safety Plan which is currently out for consultation. In addition it is proposed that 500 fire fighters will lose their jobs and  there will be 18 fewer fire engines.
London Fire Brigade have recently published the results of their modelling of the impact at ward level of the proposed reductions. They summarised the results as:
The new modelling indicates that 40 wards would move from within target to outside target as a result of the proposed reductions. However, those 40 wards would join 267 wards in London that are currently performing outside target.
The target time for the arrival of the first appliance at a fire is six minutes. The first appliance figures for Greenwich wards are shown in the table below, together with the increases and the percentage increases. For Shooters Hill there is an increase in first appliance arrival time from 6 minutes 35 seconds to 7 minutes 1 second, an increase of 26 seconds, just over 6.5%. The new time is just over a minutes over target, or 17% over. It may not seem like much, but every second counts if your home is on fire.
The worst impacts in Greenwich are in the Woolwich Common ward, where the response time increases by nearly 20%,  and Woolwich Riverside with a huge 50% increase.  Both these wards will no longer meet the 6 minute target after the change, whereas they do now.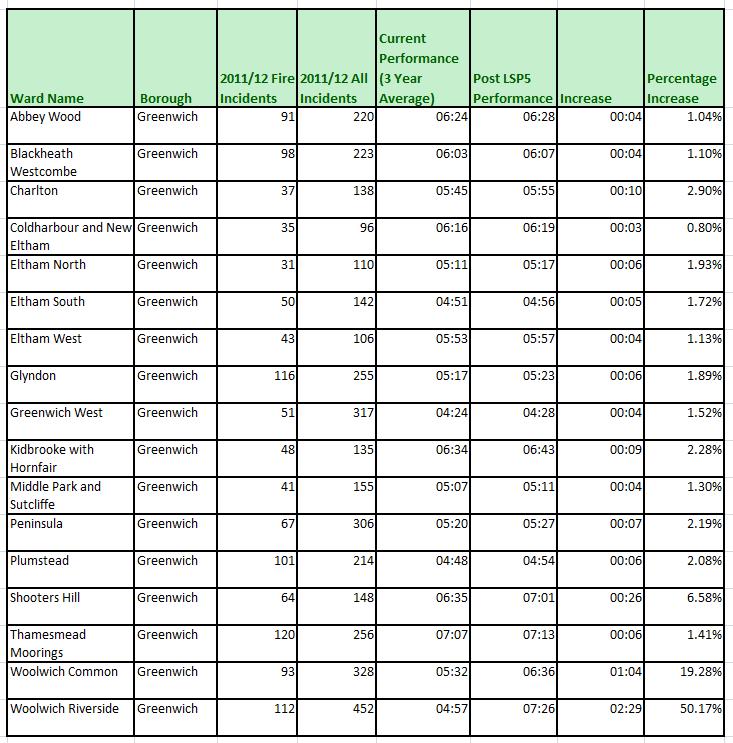 How can we make our opinions known? As well as signing the petition, there is the  consultation on the Draft Fifth London Safety Plan (LSP5) which runs until the 28 May 17th June 2013 and we can express our views through an online survey.
London Fire Brigade have also organised 24 public meetings in different boroughs to discuss the Safety Plan. In Greenwich this will be held on Wednesday 29 May from 7-9pm at Lecture Theatre 315, King William Building, University of Greenwich, 30 Park Row, Greenwich, London SE10 9LS. Seems a bit odd that it's the day after the consultation ends. I get the impression that attendees at the equivalent meeting in Southwark were vociferously opposed to the cuts. I can't imagine Greenwich will be less vociferous.