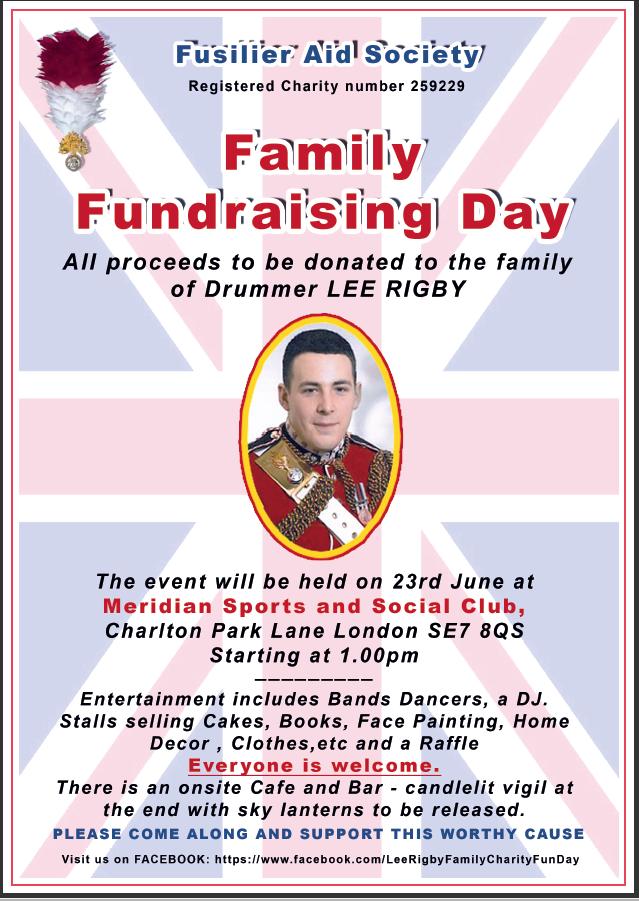 Julie e-mailed with details of a Family Charity Fun Day In Memory of Lee Rigby to be held at the Meridian Sports and Social Club, Charlton Park Lane, London SE7 8QS on Sunday 23rd June, starting at 1.00pm. All proceeds from the day will go to Lee Rigby's family through the charity The Fusiliers Aid Society.
More details can be found on the Family Charity Fun Day in memory of Drummer Lee Rigby Facebook page.
Here are some photos of the emotionally affecting flowers and tributes in memory of Lee from Woolwich people of all backgrounds.