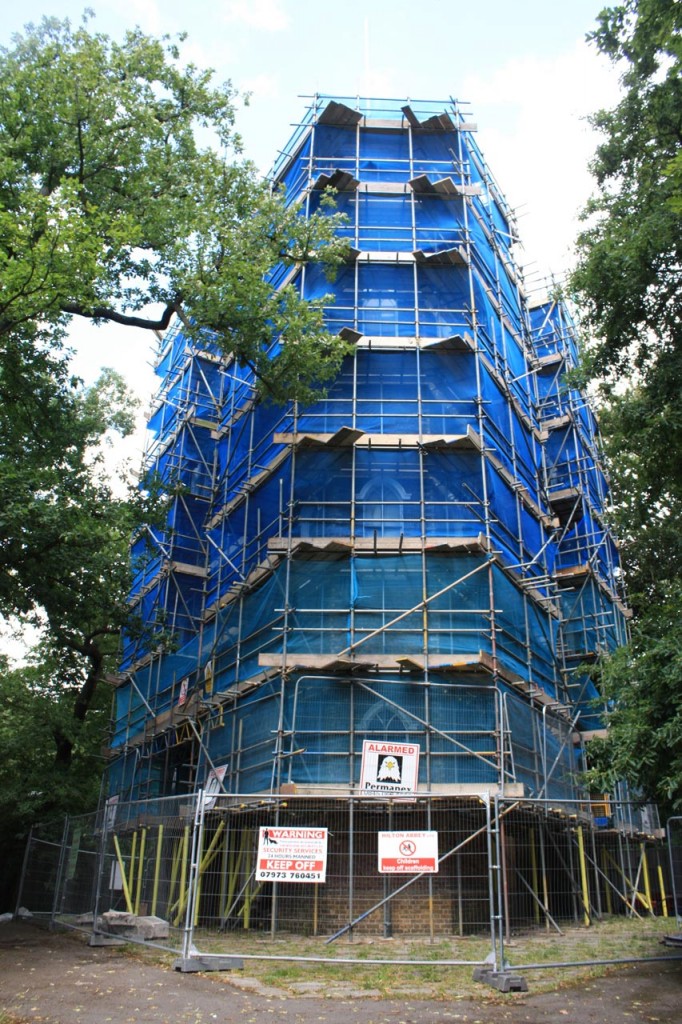 Open House London, that great opportunity for architecture enthusiasts and the simply curious to have a look inside buildings that are not normally open to the public, is on again the weekend after next – 21st & 22nd September. And it's all free. If you want to enter the ballot for tickets to visit some of the really desirable buildings – the Shard, the London Eye, 10 Downing Street and Grays Inn – then there are just a couple of days left to enter.
At Severndroog Castle there will be talks about its history and the Trust's plans for its restoration every hour from 10.00am to 3.00pm on Sunday, and some of the Trustees and the Heritage Manager will be there to answer questions. There will also be an information stall and refreshments, but the castle won't be open.
I picked up a brochure giving details of what buildings are open and when from the library earlier in the week, and there are some 840 entries this year. Details are also available on the Open House web site. It's a little disappointing that fewer of our local architectural gems are open: for example the listing doesn't include the Royal Artillery Barracks, St George's Garrison Church or Woolwich Town Hall – all of which have been open in previous years. Nor does it include the Crossness Engine House this year.
Earlier in the year Open House asked for suggestions about what buildings we thought should be included in the event. I sent them the following list of amazing buildings which I think are significant locally, and which I'd love to see inside:
The Royal Military Academy Woolwich
The Water Tower at the top of Shooters Hill, and the Brooke Hospital Water Tower at the bottom of Shooters Hill
Herbert Pavilions, Shooters Hill Road – formerly the Royal Herbert Hospital
The former Woolwich Polytechnic buildings around Polytechnic Street in Woolwich
The art deco cinemas in Woolwich – The Granada Cinema, Powis Street and The Odeon Theatre, now the New Wine Church
One of Berthold Lubetkin's modernist terrace at 85-91 Genesta Road
But none of them are in the brochure – wouldn't it be great if they were open for visitors?
Don't misunderstand me, there's still a huge number of interesting buildings to see, all round London, and some new ones close to home. The Woolwich Arsenal Clock Tower restoration sounds fascinating, and there's also an intriguing sounding tour round Woolwich's squares with a landscape architect.
I'm just greedy to see even more of our local historic buildings.