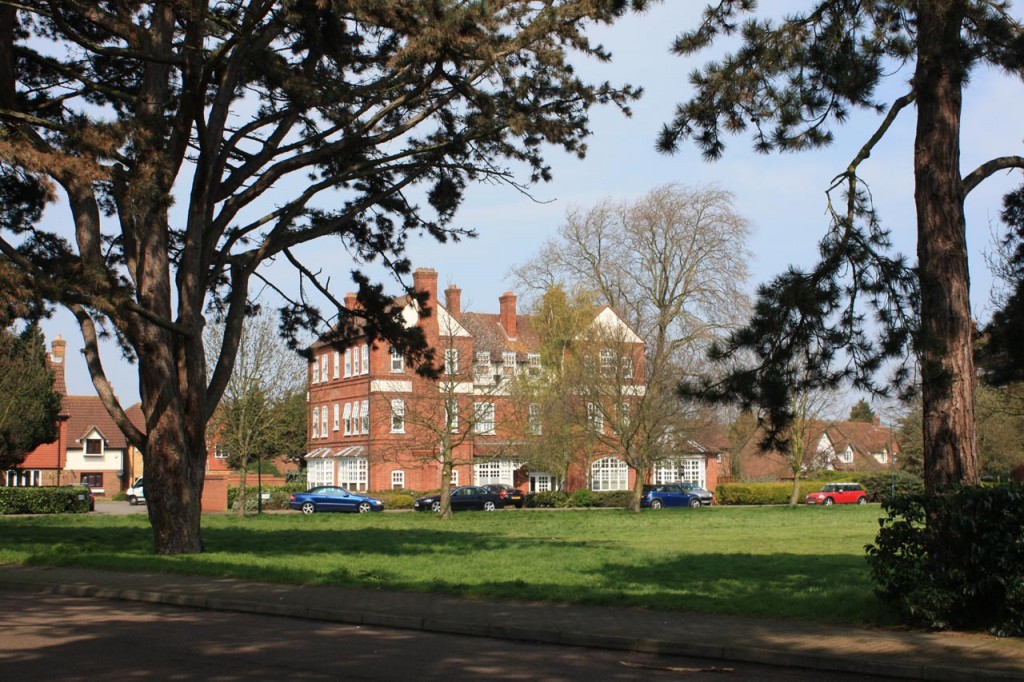 The handsome three storey Edwardian building, pictured above, set in a secluded parkland enclave in Sidcup has been converted to flats. They are prestigious homes according to the estate agent's blurb, but not so long ago this building was home to 50 boys, some of the 570 children from Greenwich and Deptford who lived at what was, at different times, the Greenwich & Deptford Children's Home, Sidcup Children's Homes, Sidcup Residential School and Lamorbey Children's Home but was usually referred to as The Hollies – a name it was officially given in 1950.
It was also where my Dad and three of his younger brothers grew up in the 1930s.
Dad's birth certificate says he was born in 1926 at 48 Vanbrugh Hill, which was the address for The Greenwich Union Infirmary. The infirmary was later renamed St Alfege's Hospital, was then replaced by Greenwich District Hospital which was completely demolished to make way for the new Greenwich Square. The Greenwich Union Infirmary often wasn't mentioned by name on birth certificates because it was originally part of the Greenwich and Deptford Union Workhouse, and there was a stigma attached to the workhouses, though it later became a more general hospital.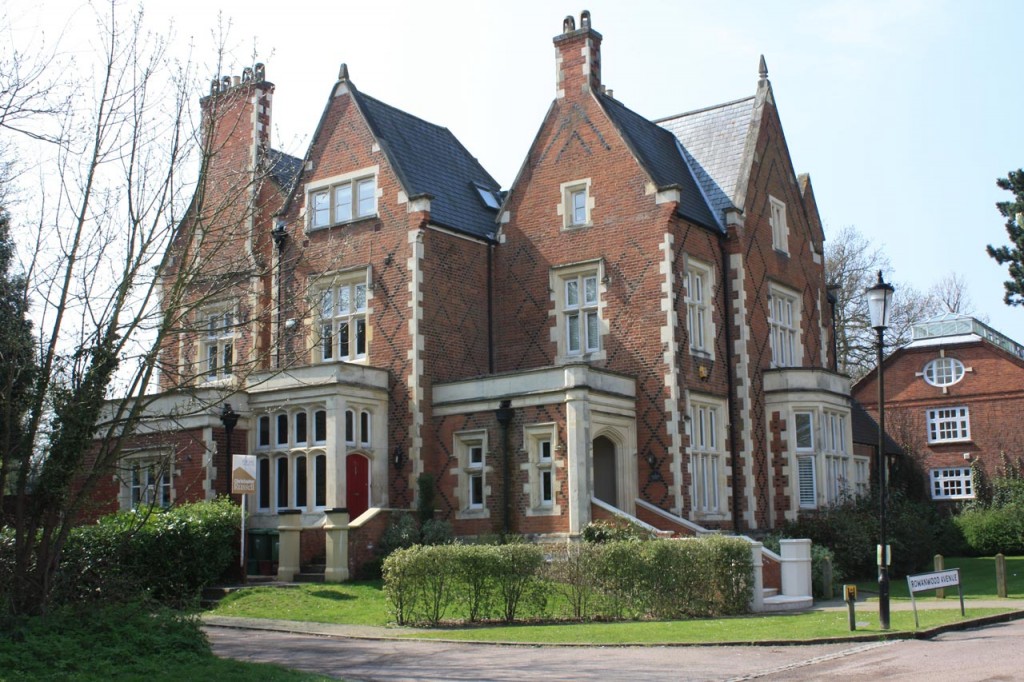 It was the Board of Guardians of the Greenwich Poor Law Union who acquired the 1854 mansion house called The Hollies and its 69 acre estate and commissioned local architect Thomas Dinwiddy to design the children's home. Dinwiddy was the architect for other south-east  London public buildings such as Laurie Grove Swimming Baths and the John Roan Girls School. The Guardians' aim, according to Bexley's Conservation Area Appraisal,  was to set up a "model home for orphans", though it was also to be a home for the destitute children for whom the Guardians were responsible.  As well as four three-storey blocks for boys to live in and thirteen pairs of cottages for girls, the development was designed to be self-contained and included a laundry, gymnasium, swimming pool, bakery, boot makers and infirmary, plus a working farm and the nearby Burnt Oak Lane School. The original manor house was retained as an administration block and for staff accommodation. The home opened on 30th October 1902.
Dad lived in Blackheath until 1932 when the family became homeless. They stayed with friends or slept in church halls or lived a hop-picking life in Kent  until the brothers were taken into the Hollies in 1933.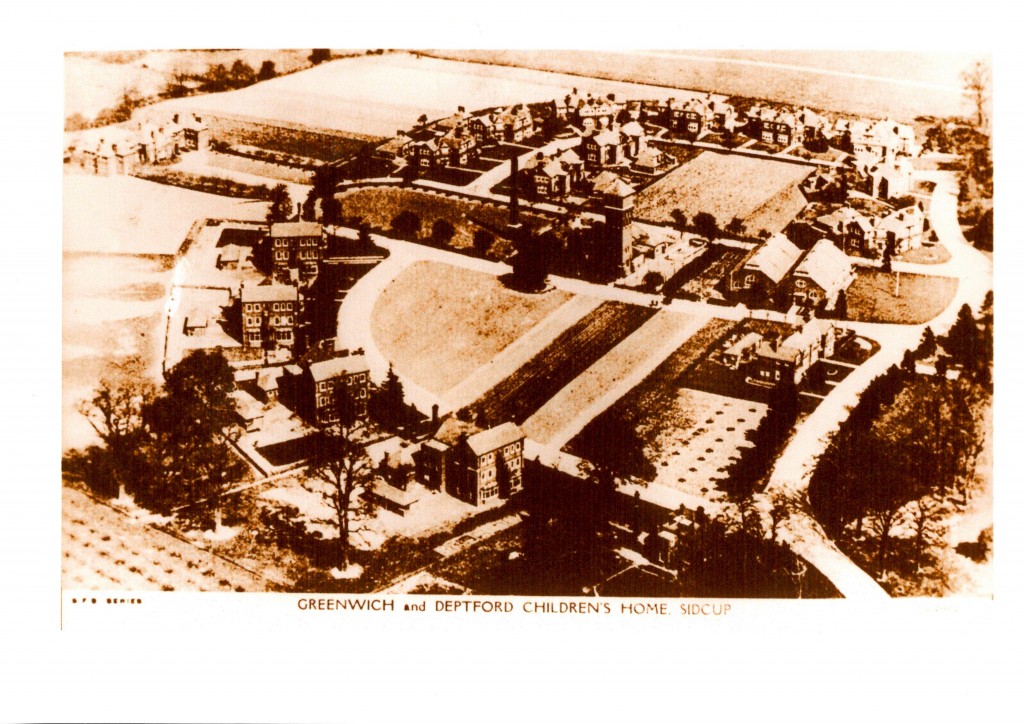 The accommodation houses and cottages at the Hollies were all named after trees, and the boys blocks were called Beeches, Firs, Limes and Oaks. Dad and his next younger brother were in Oaks and the two youngest in Firs. Each boys' house was staffed by a house father and mother, usually a married couple, two nurses and kitchen staff. The house father and mother for Oaks were called  "Dog" and "Frog" Shenton, and the superintendent was a Mr Harper who had a goatee beard and never smiled.
Life at the Hollies seems to have been strict. The boys wore grey suits and boots, and had numbered lockers for their boots and numbered places for their tooth brushes in the washroom. They were expected to do household chores, and they also worked on the farm and in the gardens. However they did get pocket money: 1d a week up to age 10 rising to a shilling a week at age 14. They would save some of this to spend on their annual holiday, the house father recording any savings  in a book. Dad also recalled  dressing up for a Christmas party at nearby Avery Hill College and going to Blackfen School.
I recently got a copy of Jad Adams and Gerry Coll's excellent history of the Hollies from Bexley Local Studies Centre. It provides a lot of detail about the regime at the Hollies. They were almost self-sufficient. Most clothes were made on-site; there was a tailor's shop and needlework room, and they had a jersey-making machine and a stocking machine. Their farm provided much of the food, such as milk, eggs and vegetables. The book also includes personal accounts of life in the Hollies from former residents. More personal stories about life at the Hollies can be found on The Hollies Children's Home Reunion Group web sites.
Although some of the personal stories about life at the Hollies are unhappy, Dad never had a bad word to say about the home and seemed to have had a positive, happy experience.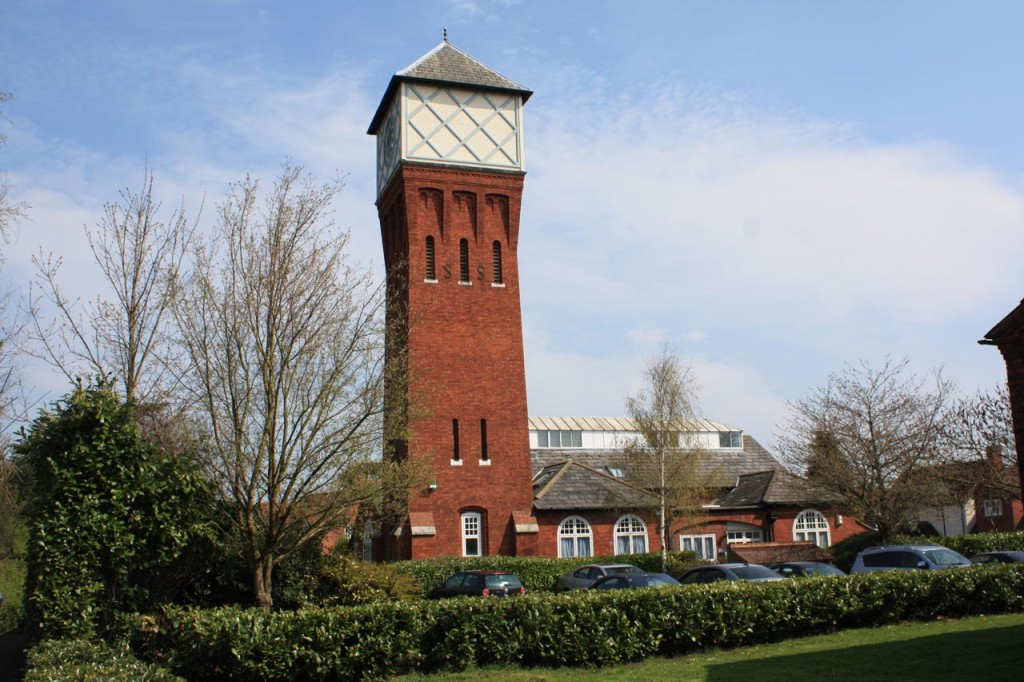 Dad left the Hollies in August 1943, aged 14, for a live-in job at the Bromley Court Hotel on 5s a week. The Battle of Britain was at its height, and he returned to the Hollies after the hotel was bombed. They found him another live-in job at Maples Furniture Store in Tottenham Court Road, and he also worked at the Naval and Military Club in Piccadilly. When he reached the age of 17 he volunteered for the army, 7 and 5,  and was trained in time to join the British Liberation Army in France and also served in Palestine, Hong-Kong, Germany  …  but that's a different story. Overall, despite its difficult beginnings, Dad had a happy, good life.
Researching this story highlighted to me how lucky my generation have been compared to our parents'. Our lives haven't been threatened and turned upside down by a world war, living in what Steven Pinker calls "the long peace",  and we've benefited from the NHS, decent council housing and improvements in education that have allowed many of us to be the first generation of our families to go to university. It seems we're now losing many of these benefits and also the social mobility that accompanied them.
The Hollies closed as a children's home in the 1980s and most of the buildings have now been converted to housing, though the swimming pool and gym are now the Hollies Countryside Club. The estate has been designated a conservation area, described as "a good and well preserved example of a late Victorian workhouse environment", with seven of the former children's home buildings in the London Borough of Bexley's local list of buildings of architectural or historic interest.