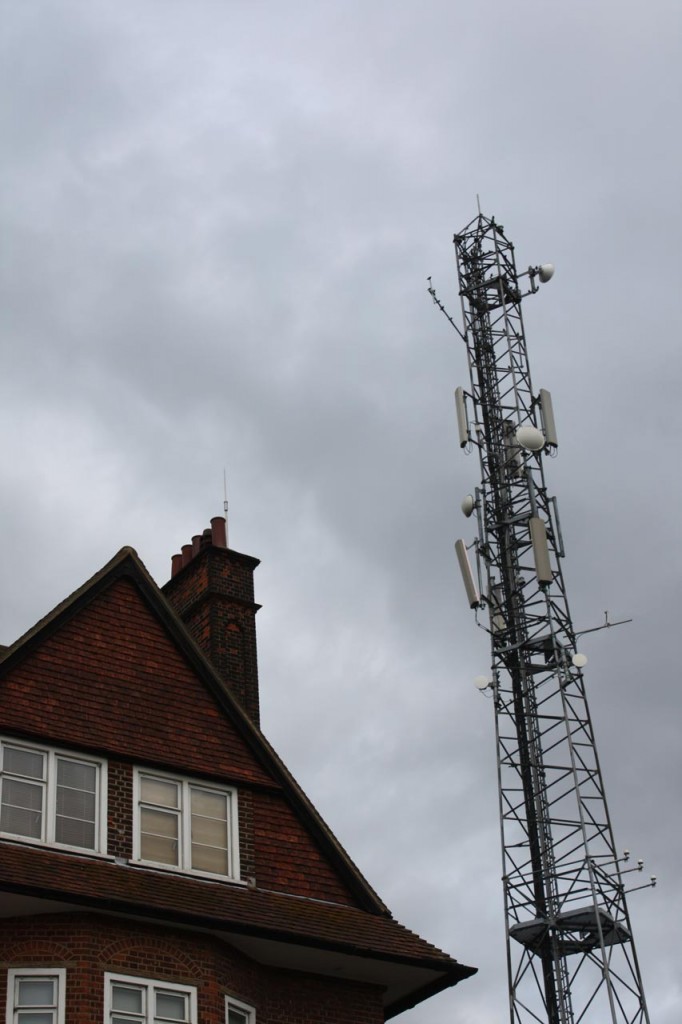 Just before the Olympics, you may remember, Airwave Solutions were given planning permission for the temporary addition of an extra microwave dish onto the Fire Station mast. It was just a back up communications link for security reasons, and they said that it would be removed after the Olympics, by 30th September 2012. Then they decided they'd like to keep this temporary dish after all and applied for planning permission in June 2013 to retain the dish. Not only was this nine months after the date that the dish was supposed to have been removed by, but also part of their justification for keeping this new dish in a conservation area was that "The Dish is already in situ and as such there will be no alteration to the appearance of the site." This second application was turned down. The reason for refusal said that (see planning application 12/2933/F on the Royal Borough of Greenwich planning pages):
The proposed telecommunications equipment would fail to enhance or better reveal significance, would neither sustain or enhance the significance of the designated heritage asset (the Conservation Area), nor the setting of the adjoining designated heritage asset (the Listed Fire Station) and would increase visual clutter, …
Now Airwave Solutions have appealed to the Planning Inspectorate against the Royal Borough of Greenwich's decision. Interestingly the case for the appeal claims that retention of the disk  "will result in less than substantial harm and will preserve and sustain the character of the conservation area". I think there must be a typo in their appeal statement as it also says that "… the visual amenity of the site and surrounding area has been unacceptably compromised by the introduction of this single insignificant dish, …". We have until 15th May to comment on the appeal. This can be done online through the planning portal, or by writing in triplicate to:
Room 3/10a
The Planning Inspectorate
Temple Quay House
2 The Square, temple Quay
Bristol, BS1 6PN
Appeal letters should quote reference number APP/ES330/A/14/2216812. The appeal is based on the documents and comments submitted to the Planning Inspectorate and a site visit by the Inspector on a date after 15th May.