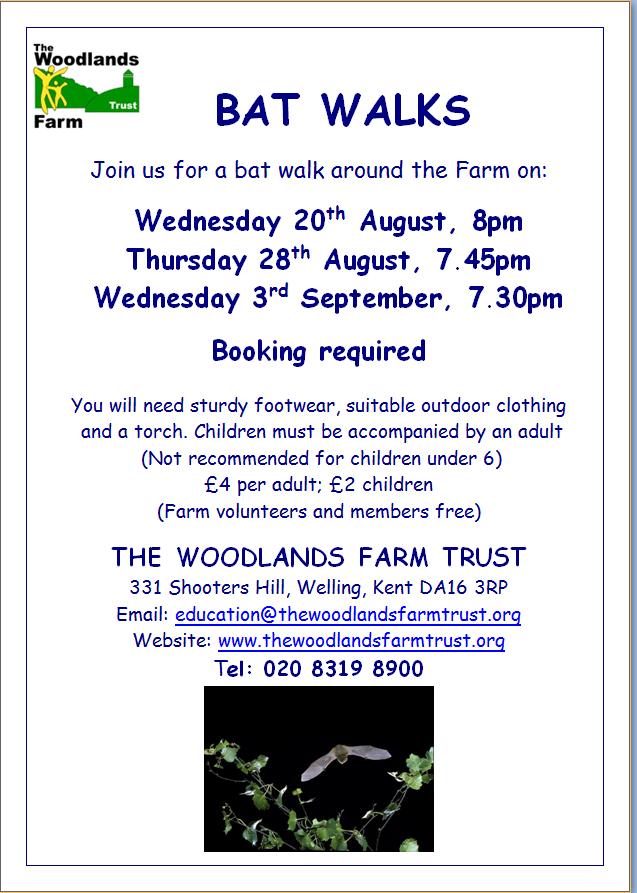 Hannah, the Education Officer at Woodlands Farm, wrote with details of their Summer Holiday Activities for children and about a series of bat walks at the farm in the next couple of months. The children's activities are:
Tuesday 19th August Orienteering
10am-2pm £1 per child
Can you find your way around the farm without getting lost? Try our different orienteering courses to see how good you are at navigating. No need to book, just drop in.
Friday 22nd August Be a Farmer for the Day
10am-12pm and 2pm-4pm £3 per child, accompanying adults free
Ever fancied seeing what it is like to be a farmer? Join us as we have a go at feeding and weighing our animals as well as walking our fields to check all our animals. This event is only suitable for children over 8 years. It is essential to book, call 0208 319 8900
Tuesday 26th August Dragonfly Day
11am-3pm £1 per child
Drop in for a day all about these fantastic insects. Go dragonfly spotting, follow our trail or make your own dragonfly to take home. Just drop in, for more information call 020 8319 8900
Wednesday 27th August Science Investigators
11am-1pm and 2pm-3pm £1 per child.
Would you like to have a taste at being a scientist and doing investigations? We will be delving into the world of biology with microscopes, owl pellet dissection and more. Drop in to find out more about science. More information call 020 8319 8900.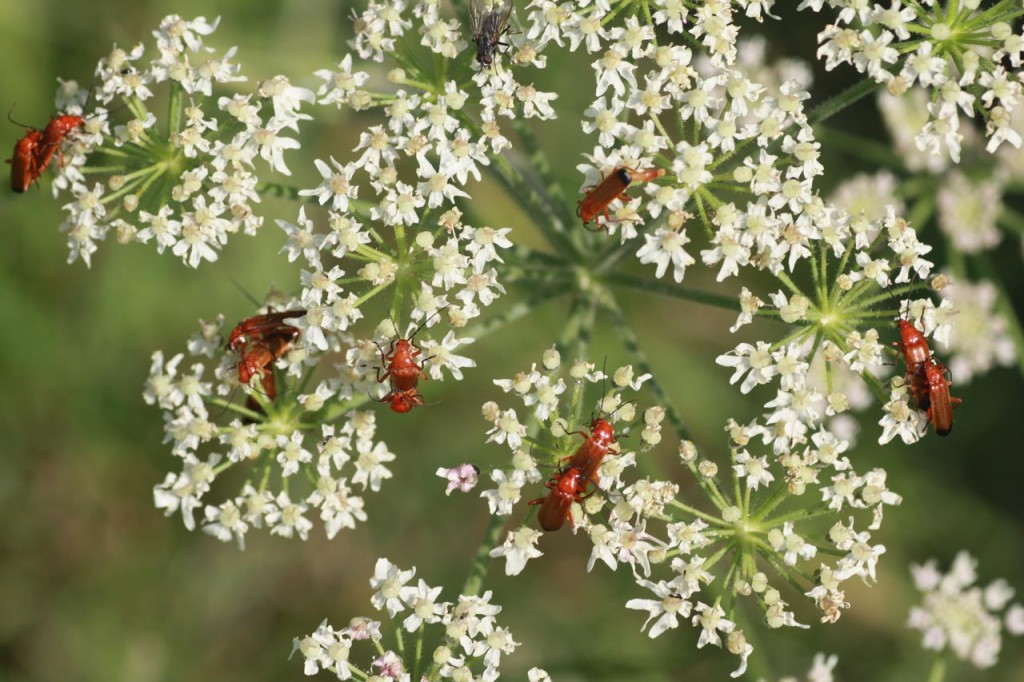 The Bat Walks are on Wednesday 20th August at 8pm. Thursday 28th August at 7.45pm and Wednesday 3rd September at  7.30pm. Booking is essential, and you'll need to be quick as places always fill fast: book by  e-mail at education@thewoodlandsfarmtrust.org  or by phone on 020 8319 8900. You'll be walking around the farm's meadows in the dark so you will need to wear sturdy footwear and suitable outdoor clothing and bring a torch. Children must be accompanied by an adult and the walks are not recommended for children under 6. They cost £4 for adults and £2 for children.
Volunteers at the farm have been taking part in the bat Conservation Trust's  National Bat Monitoring Programme recently and in the first of their July survey walks again detected both Common and Soprano Pipistrelles and Noctules. However they didn't see anything auite as big as Biggles the Pipistrelle, pictured below,  which featured at Bat Fest at the Natural History Museum recently. Probably just as well.