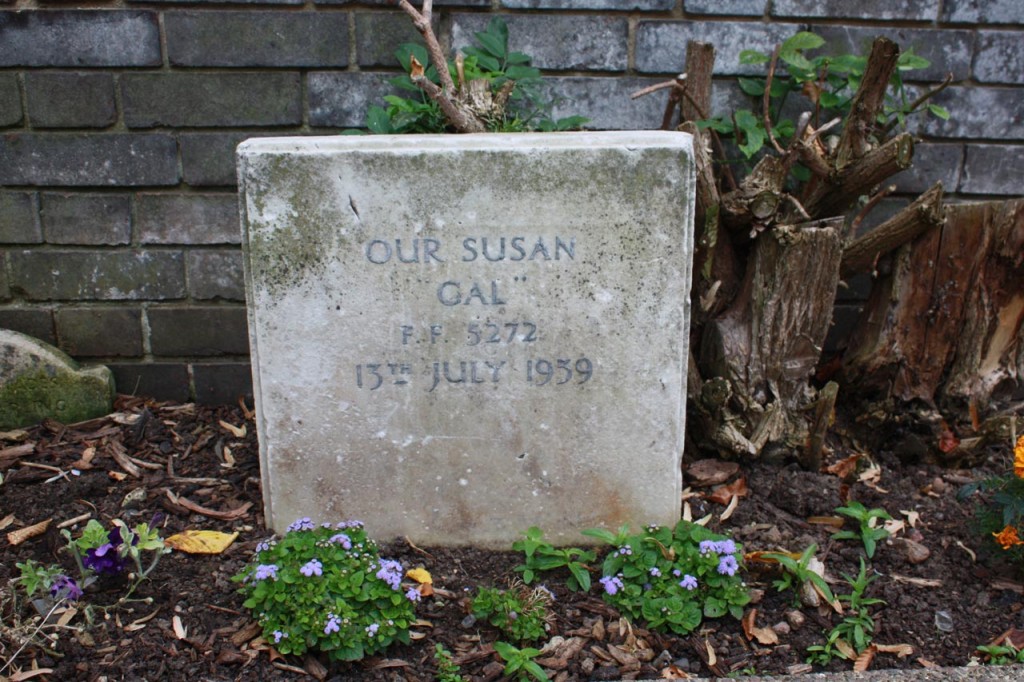 Liz, who chairs the  Friends of the Pet Cemetery, wrote to let me know about a presentation she is giving about the cemetery's history at Charlton House on Saturday. The Friends' latest newsletter has the details:
If you would like to hear more about the history of the former Blue Cross Cemetery, our Chair, Liz McDermott, will be giving a PowerPoint presentation for the Charlton History Society, Charlton House, Saturday 13th September, commencing at 2.30pm.  All welcome.
I hear the presentation includes some great old archive photos.
The Pet Cemetery originated in the Blue Cross Quarantine Kennels which started at the end of the First World War and particularly looked after service men and women's pets. They provided accommodation for 123 dogs along with cats and other pets including guinea pigs. It later fell into disrepair, and the Friends were set up in 2012  with the aim of  refreshing the memorial stones, replanting the garden beds, improving the seating, installing bird and bat boxes and creating a wildlife-friendly environment.
They've made some great progress on these objectives: old, untidy shrubs have been removed and hedges trimmed (revealing more memorial stones); the bird and bat boxes are up, and at least one of the bird boxes has had occupants;  and some of the stones have been cleaned up, with help from stonework professionals. There's a "before" and "after" pair of photographs of one of the cleaned memorials below.
The Friends meet at the cemetery on the second Sunday of each month to continue their maintenance and restoration work, and they welcome visitors and helpers. Their future plans include a full survey of the cemetery, educational visits, more planting and possibly a pet "memorial wall".