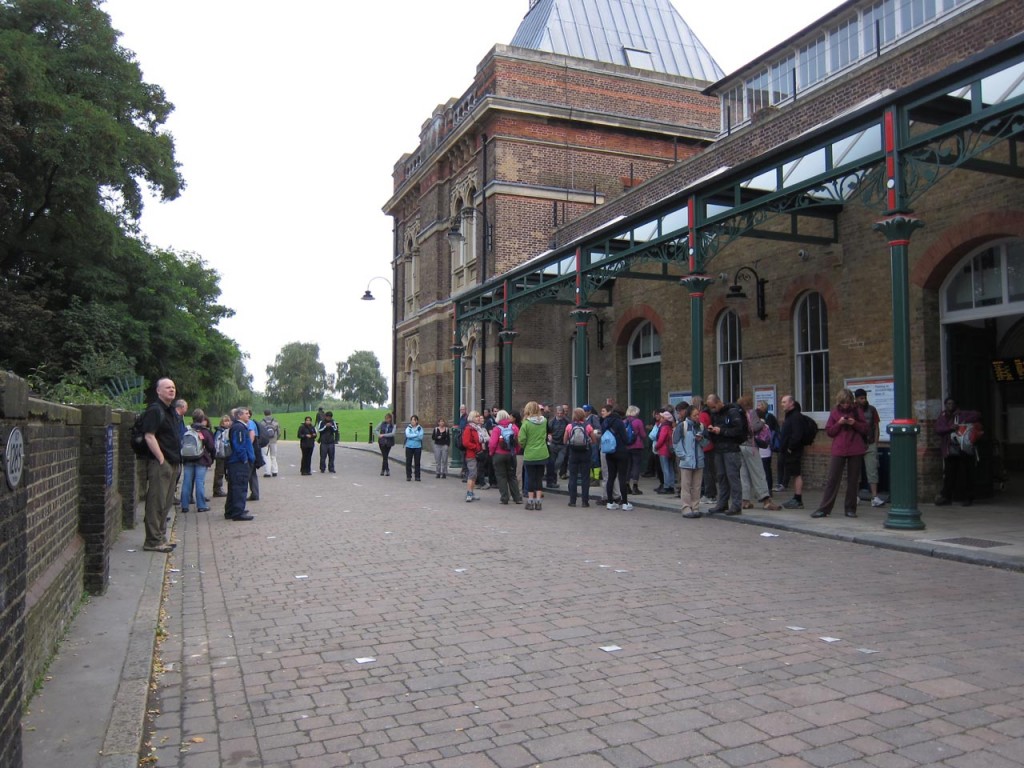 Walk London's series of free guided walks this weekend – their Autumn Ambles – includes one of the longest but most rewarding "ambles" in London: the Green Chain Megawalk. The 22 mile amble actually moves along at a steady average walking speed, and will be led once again by Ian Bull, our favourite leader of walks in South-East London and a bit of an expert on the Green Chain, not to mention a part-time restorer of steam locomotives. The walk starts at Crystal Palace railway station at 9.15am on Saturday, 27th September and finishes more than 9 hours later down at the Thames near Erith railway station. The Walk London web site has the details:
The Green Chain Megawalk is by a considerable margin the longest established long-distance guided walk in London and many hundreds have participated. Some thought they wouldn't complete such a distance, yet the camaraderie and expert guidance have seen all but a handful achieve an on-time finish. Every one of the participants has taken wonderful memories from the day. Here's your chance to join the institution!
We'll gently climb to some of the highest points in the city, suburbia giving way to outstanding views and miles of London's best woodland, some established for 8,000 years. For lengthy sections you won't know you are in a town, let alone the Metropolis as well over half the route is off-road. Despite travelling around an entire quartile of London we'll cross just 40 surfaced thoroughfares.
The route is steep in its latter parts, a packed lunch is essential, and of course you must be reasonably fit. You must also be able to sustain three miles per hour for most of a day and if you think you can, this particularly friendly event is the one Walk London walk that you should do. There is no need to book, just turn up and go, a remarkable day awaits you.
One of the good things about the walk is that if 22 miles proves too much then it is possible to drop out along the way and get a bus or train home, and for those living in Shooters Hill the late lunchtime stop at the Oxleas Café can be an early finishing point if the legs are ready to give up after 16 miles.
There's an interactive map of the route of the Green Chain Walk on the Green Chain web site here. For further information about the walk contact Ian by phone,  020 7223 3572 or  email – ianbull at btinternet dot com.
The Green Chain Megawalk is by far the longest of the Autumn Ambles; most of them are just a couple of miles, and there are walks taking in Soho, St. Paul's and the City of London. Looks like a good weekend for a walk.