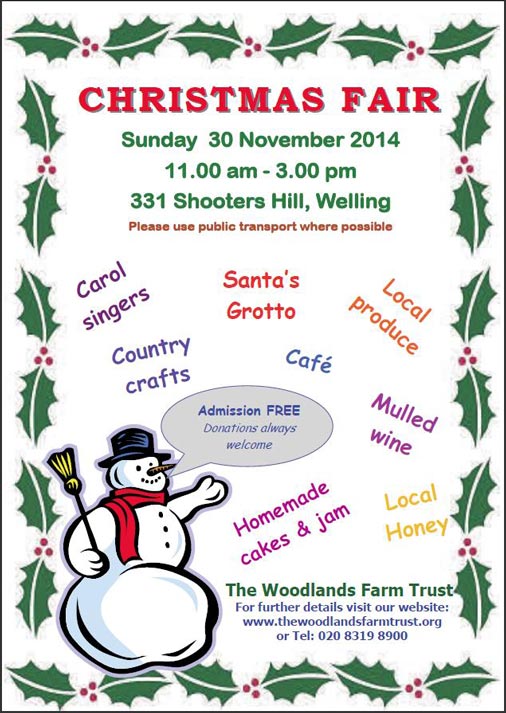 We have three local Christmas Fairs to look forward to this year – Woodlands Farm, Shrewsbury House and Severndroog Castle all have Christmas events in the next few weeks. Plus there is an early Christmas shopping opportunity this weekend at the  "Mudlarkers Christmas Pop-up Shop" run by local artist Tide Line Art.
Maureen from Woodlands Farm wrote with details of this year's Christmas Fair:
All are welcome at the Woodlands Farm Trust Christmas Fair on Sunday 30 November 2014, from 11am to 3pm.  Come and watch the arrival of Father Christmas on the pony trap driven by Bob the Shetland pony, sip mulled wine whilst browsing stalls of local produce and crafts for early Christmas present ideas, or relax in our café while the children enjoy crafts and games.  A great festive day out for all the family.  Entry is free – to visit Father Christmas is £3 including a gift.  Donations are always welcome – all money raised helps us to care for our animals.
If you are a supporter of Woodlands Farm you might want to think about becoming a member, which you can do at the farm stall at the Christmas Fair. As well as getting the farm's excellent newsletter and free participation in some activities such as bat walks members can attend the farm's AGM and vote for board members, and membership fees help support the farm's animals and educational events. Individual membership is only £12 a year, with family membership £18. Having a strong set of regular supporters will also help protect  the farm against any future threats, such as a motorway to a new river crossing.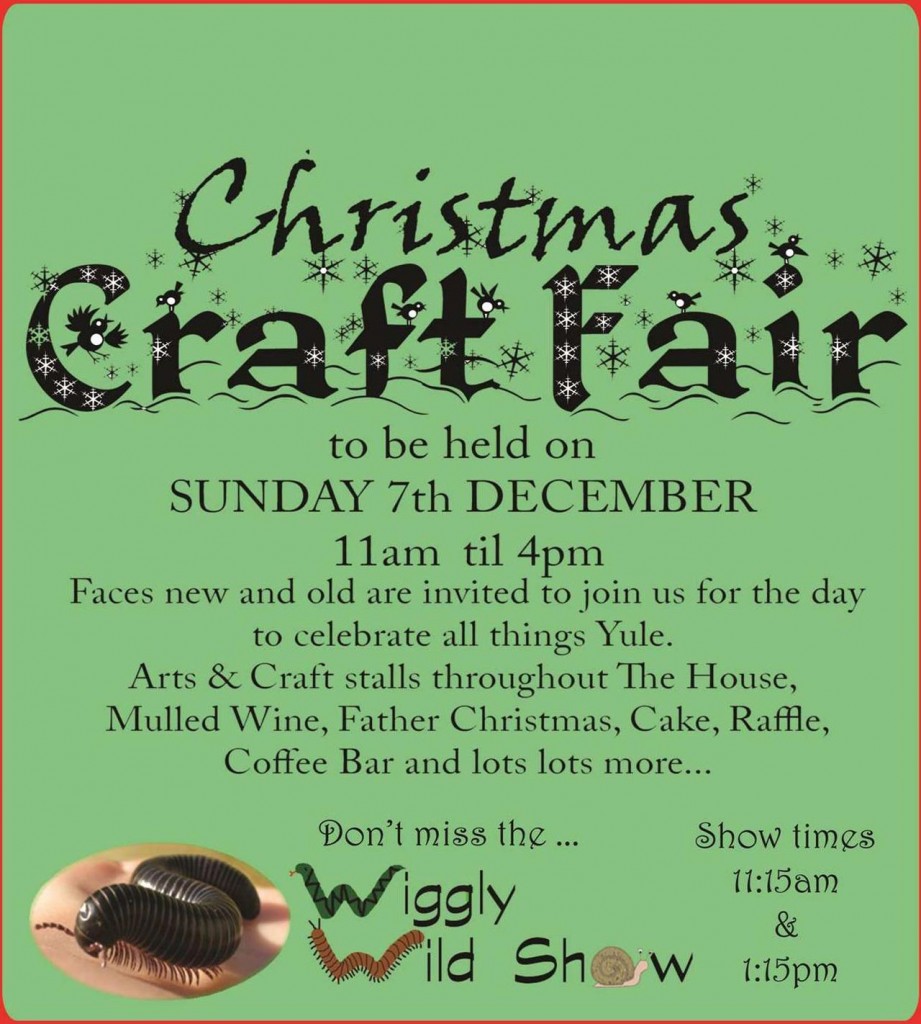 Shrewsbury House and Severndroog Castle both have their Christmas events on 7th December. The Christmas Craft Fair at Shrewsbury House has become an annual event and is usually packed with interesting stalls. It is open from 11.00am to 4.00pm, entry free. This year they also have two shows by the Wiggly Wild Show, at 11.15am and 1.15pm. The Wiggly Wild Show teaches environmental education to children assisted by a variety of animal accomplices, such as  "hermit crabs, hissing cockroaches, praying mantis, toads, newts, garter snakes, bearded dragon, scorpions, giant millipedes, beetles, giant snails, gecko, hedgehog, stick insects and more!"  Father Christmas will be at Shrewsbury House too, hopefully rested after his exertions at the farm the week before.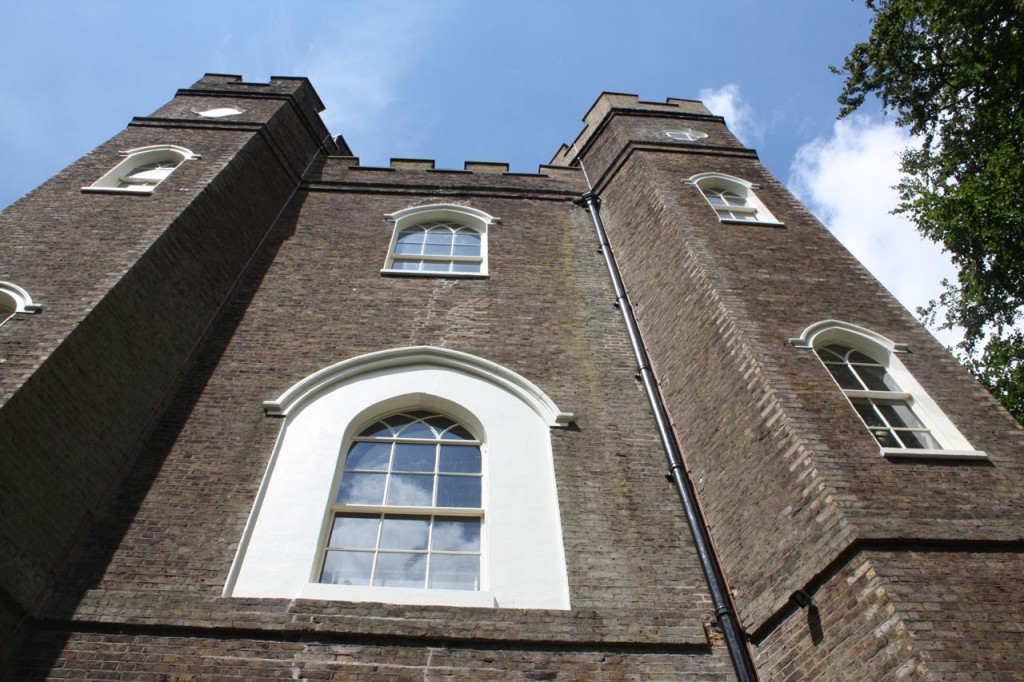 Severndroog Castle's Christmas Market is one of a series of events they are running in December. The market will be open from 11am-3.00pm and promises "Mulled Wine & Mince Pies, Cakes & Cupcakes, Hot Food & Drinks, Craft, Food, Drink & Sweets Stalls, Storytelling & Family Activities". The Castle have another Christmas event, "Step into Christmas", the day before the market. Their web site gives details:
Step into Christmas
Saturday, 6 December Performances 12 to 2pm and 3 to 5pm
Severndroog Castle introduces Eldorado Extra (a subsidiary of Eldorado Musical Productions) to bring you a programme of songs and poems to put you into the Christmas spirit. Some songs you might expect but others will surprise you. So come and join the fun. The performance will last an hour and will be followed by mince pies and a glass of wine/soft drink
Ticket includes access to the castle, viewing platform, an optional historical tour and a glass of wine with a mince pie.
Tickets £10 each – tickets can be bought at the castle (cash only) or booked online (booking online includes a booking fee)
Tide Line Art create very expressive pieces of art using flotsam and jetsam – driftwood, pieces of glass and pottery, old rope, plastic, and other discarded odds and ends – much of it collected while mudlarking along the banks of the Thames. I especially like their fish made out of pieces of broken glass that have been worn smooth by the tides, and have a beautiful example on my bathroom wall. They are holding a pop up shop at The Studio, 75 Lassell Street, Greenwich SE10 9PJ from Friday 21st November (5pm – 9pm), Saturday 22nd November (9am to 6pm) until Sunday 23rd November (11am to 5pm).  We're all invited to pop along "for tea and biscuits and to have a browse. lovely stocking fillers, art and upcycled jewellery."
Seems like time to start Christmas shopping.