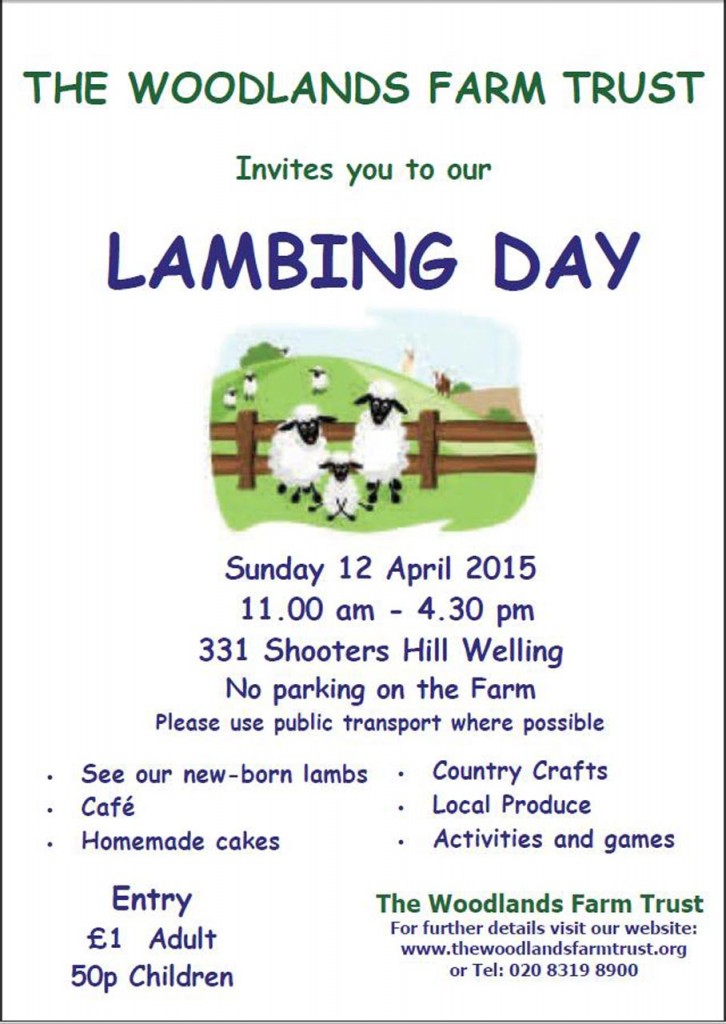 Lambing Day this year at Woodlands Farm is on Sunday 12th April, the culmination of a busy time at the farm. The first lamb of 2015 was born on 23rd March and since then about a third of the 50 ewes have given birth, aided where necessary by the farm's lambing-trained volunteers.
Maureen from the farm wrote with details of Lambing Day:
All are welcome at the Woodlands Farm Trust Lambing Day on Sunday 12 April 2015, from 11am-4.30pm. Come and see our new-born lambs, and enjoy the chance to buy quality local produce at reasonable prices, including home-made preserves, cakes and honey.  Relax in our café, enjoy the treasure hunt or get involved in craft activities. Entry is £1 for adults and 50p for children, all proceeds from entry charges and our stalls go towards keeping Woodlands Farm here as a conservation project and valuable resource for the community. A great family day out!
Considering the farm's events are also all organised by volunteers their annual cycle of shows is very impressive, and all of them enjoyable.