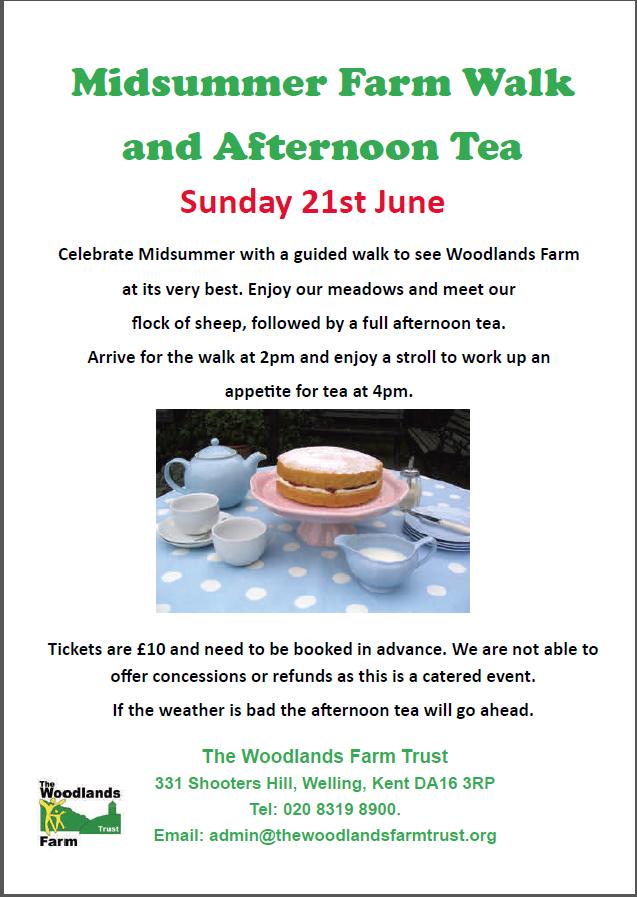 They're celebrating the summer solstice at Woodlands Farm this weekend with a barn dance on Saturday and a midsummer meander through their marvellous meadows on Sunday. Hannah from the farm wrote with details:
Midsummer events at Woodlands Farm
With the summer solstice coming up this weekend there are opportunities to celebrate at Woodlands Farm. On Saturday 20th a riotous barn dance starting 7.30pm until 11pm. The band is the famous Skinners Rats and a good tune is guaranteed. Bring your own choice of food and drink. Tickets £12 per person.
On Sunday 21st June a chance to take part in a fabulous guided walk through our stunning hay meadows. Walk starts at 2pm and finishes in time for high tea, with scones, sponge, finger sandwiches and refreshing tea, all it costs is £10 per person.
Book tickets by calling the office on 020 8319 8900 or email admin@thewoodlandsfarmtrust.org
Woodlands Farm Trust Chair, Barry Gray says 'The events this weekend are a chance to have fun and see Woodlands Farm at its best in high summer at the time of the solstice. We are looking forward to seeing many of our friends at this event'.
The farm's barn dances are great fun, as you can see in their photo below. No experience is necessary as Skinners Rats call the steps as well as playing the tunes. Recent dances have seen an abundance of stetsons, gingham, denim and boots, though I did wonder if the blow up cactus and mule were taking things a bit too far at the last dance.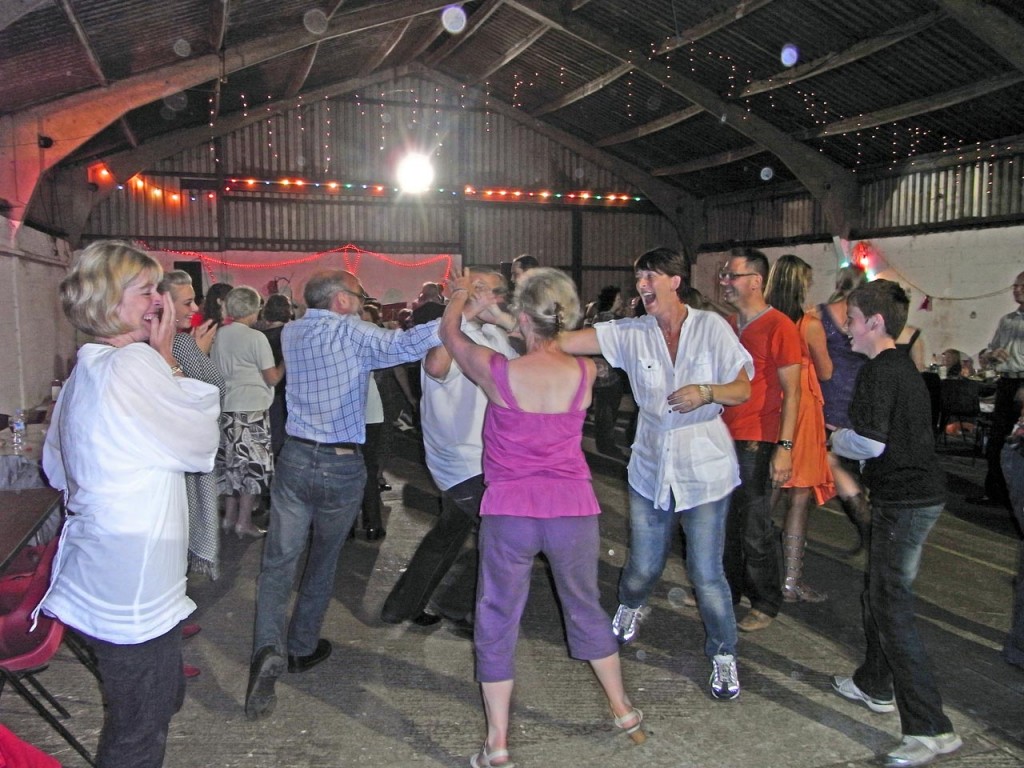 The BBC are forecasting good weather for Sunday so the farm's meadows should be at their best. You will be able to see a wide variety of wild flowers with ancient names such as mouse ear, sheeps sorrel, goats beard, tansy, lesser trefoil, common vetch and grass vetchling. If you're lucky I'm sure your guide will point out the Rapier missile resisting corky fruited water dropwort. Then, if you're really interested in wild flowers, there's a chance to help with a meadow plants survey next Wednesday 24th June, at 3.00pm.