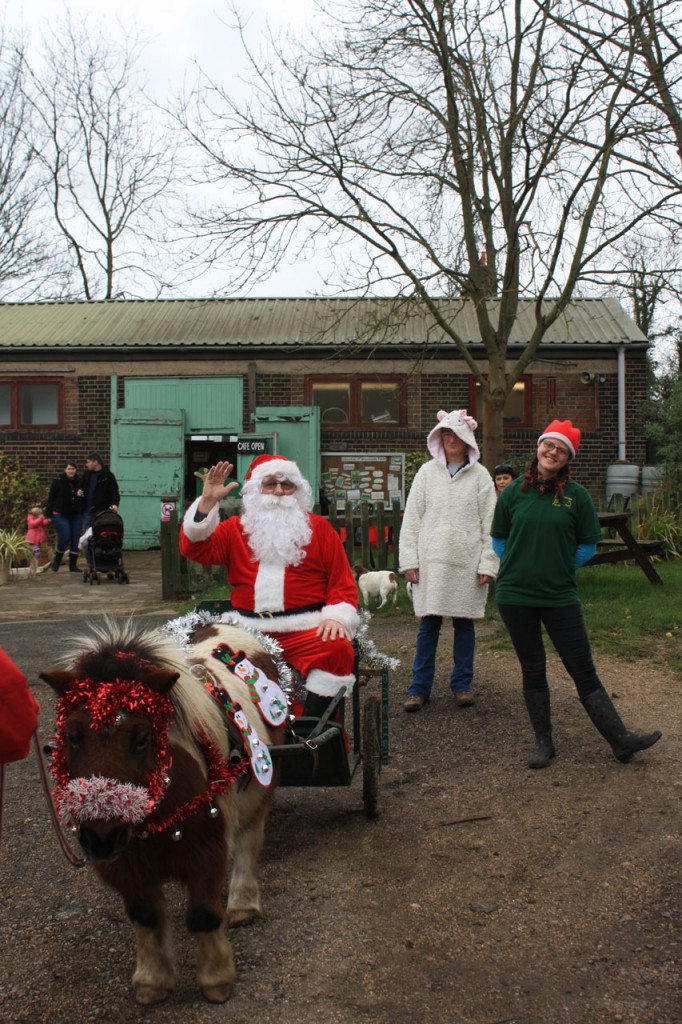 This year's Christmas card photo was taken at Woodlands Farm's Christmas Fair a few weeks ago, and shows the arrival of Father Christmas in a carriage drawn by Bob the pony. Once again I'd like to combine my season's greetings and best wishes for next year with those of the Friends of Eaglesfield Park.
Madeleine sent me the Friends' card, which is included below, and has a brief update:
We have planted approx. 2,500 spring bulbs, but still need help with remainder in early January (hope not too late!).   Plans are in hand to clean pond and reduce lilies and thin water margins.   Keep up to date with our blog at http://eaglesfieldpark.org/
Happy Christmas and all the very best in 2016.