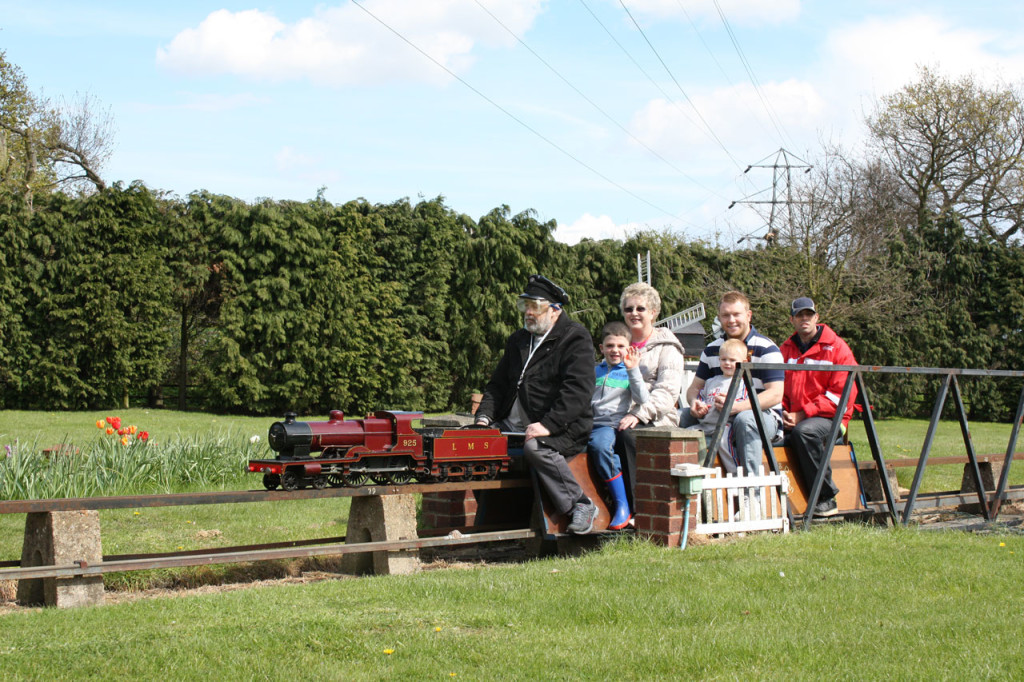 Welling and District Model Engineering Society  have just announced their programme of public running dates and other events for 2016, as their web site says:
We look forward to welcoming you back in 2016 for another summer of nostalgia, riding behind our steam and electric locomotives. The dates and timings have now been confirmed.
The railway and clubhouse will be open from 2:00-5:00pm. Train rides will be available for children and adults(!), with the last ticket issued at 4:30pm. Refreshments are available in the clubhouse.
Sunday April 10th 24th
Sunday May 8th 22nd
Sunday June 5th 19th
Sunday July 3rd 17th 31st
Sunday August 14th 28th
Sunday September 11th 25th
Sunday October 9th (last running)

Portable Track Events 2016
We will be running Portable Track events at Hayes Fair on Saturday 11th June and Chelsfield Village Fete on Saturday 9th July.
Santa Special 2016

The Santa special is planned for Sunday 11th December 2016, subject to WDMES remaining on the site. Tickets will be sold on 25th September and 9th October, and will be limited to 4 tickets per person.
Before heading down to Falconwood it's worth checking the Welling and District Model Engineering Society web site for any updates or late cancellations.
Details of how to get to the WDMES site, plus a sound recording and video of the miniature railway in action can be seen in previous posts about the model railway.
It's great that the society are still hanging on to their home at the electricity station site near Falconwood railway station, despite uncertainty about the site's future. Long may they continue.
For this year's dates see http://e-shootershill.co.uk/tag/model-railway/