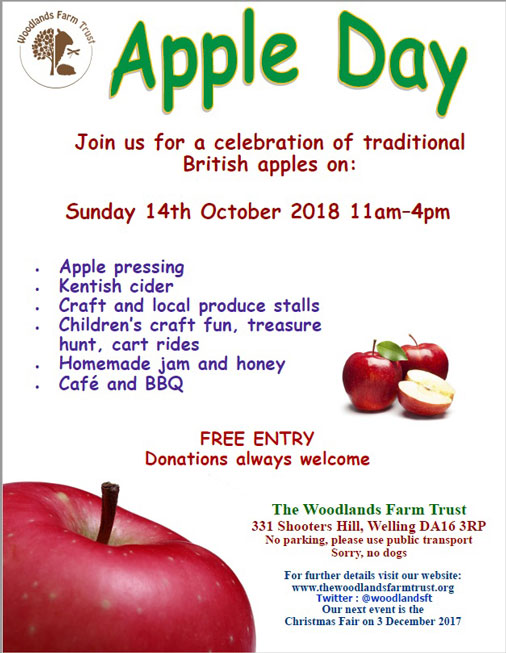 October is a busy month at Woodlands Farm with Apple Day on Sunday, an autumnal walk on 21st and events for children in half-term week which includes a spooky Halloween trailer ride.
Maureen sent me details of the annual Apple Day event:
Join us for a celebration of British apples on Sunday 14 October 2018 from 11am to 4pm. Discover and buy different types of traditional British apples. There will be live music by Skinners Rats, a variety of activities including: tractor and trailer rides (weather permitting), children's craft fun, a treasure hunt, apple-pressing to make delicious juice, craft and local produce stalls (including our own honey, homemade jams, BBQ) and an opportunity to try some delicious Kentish cider. A great day out for all the family. Entry is £1 adult, and 50p for children. All proceeds go towards keeping Woodlands Farm here as a conservation project and valuable resource for the community. A great family day out!
An opportunity to stock up on the less well-known varieties of apple that supermarkets don't seem to stock these days, and possibly even a rare Pitmaston Pineapple.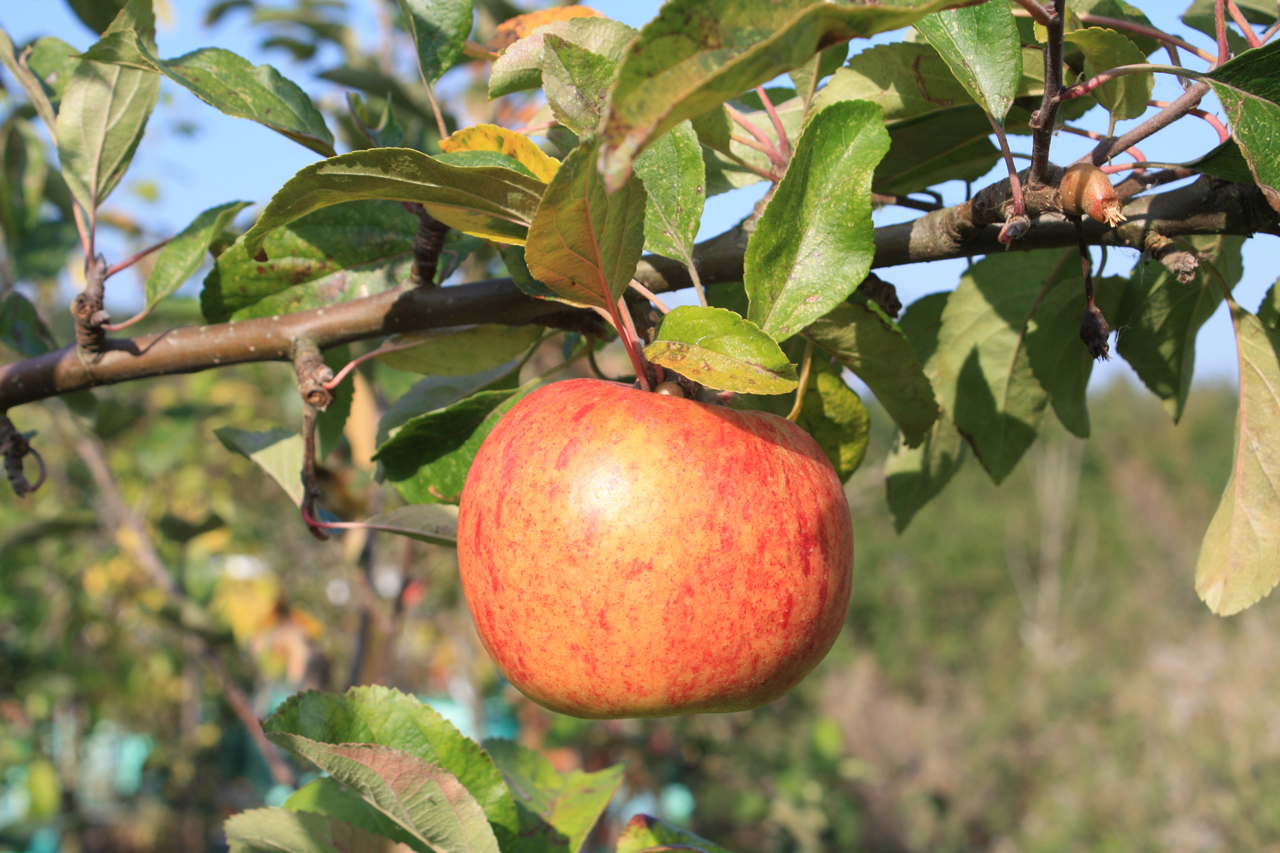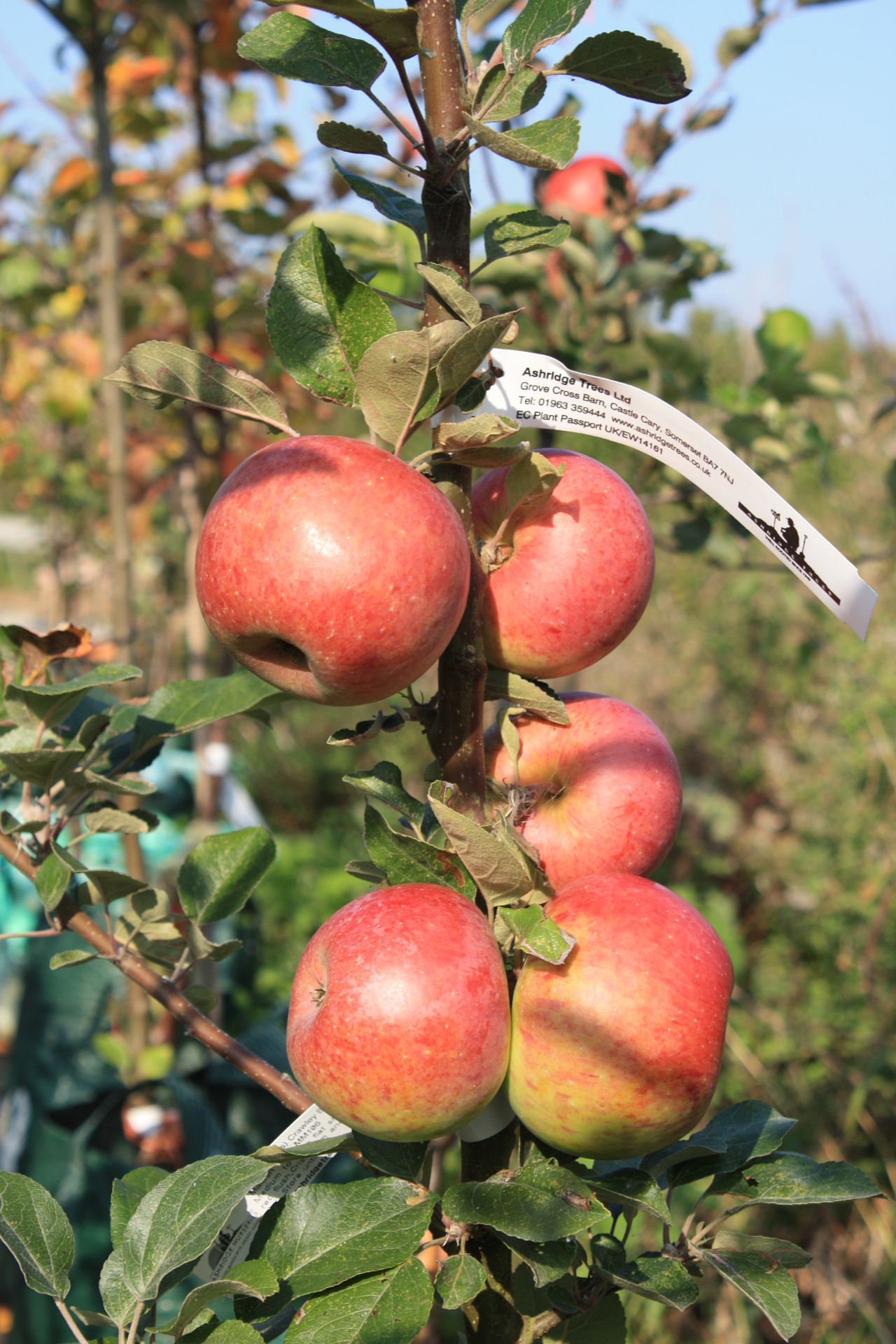 The following week, on Sunday 21st October, there is the Farm in Autumn Guided Walk starting at  11:00am and lasting about an hour and a half. We are asked to wear suitable shoes for muddy conditions. This walk isn't suitable for buggies.
Hannah, the Farm's Education Officer wrote about Woodlands' half-term events for children:
Autumn Half Term Holiday Activities
Autumn Wildlife Explorers Wednesday 24th October 11am – 3pm £3 per child.
This farm explorer's session will be about autumn at the farm. Find out about what happens during autumn at the farm as well as about the different wildlife which hibernates and what work we do on the hedgerows in autumn, there will also be an autumn scavenger hunt.
This is the last in a series of farm explorer's sessions throughout the year. Pick up your farm passport to collect stamps for each farm explorer's session you attend. Collect as many as you can throughout the year to get a certificate and prize! £3 per child. No need to book, just drop in. More information call 020 8319 8900.
Horrible Halloween – craft and spooky Tractor/Trailer ride Friday 26th October Sessions from 2-4pm and 6-8pm £5 per person
Join us for a spooky time at the farm. Make a spooky craft before enjoying a creepy tractor and trailer ride around the farm, but be careful you don't know what you will see on this Halloween trip! This event is for children age 4-11 years. Due to space on the trailer you have to book for adults and children. To book call 020 8319 8900.
For more information, see our website or contact Hannah Ricketts on education@thewoodlandsfarmtrust.org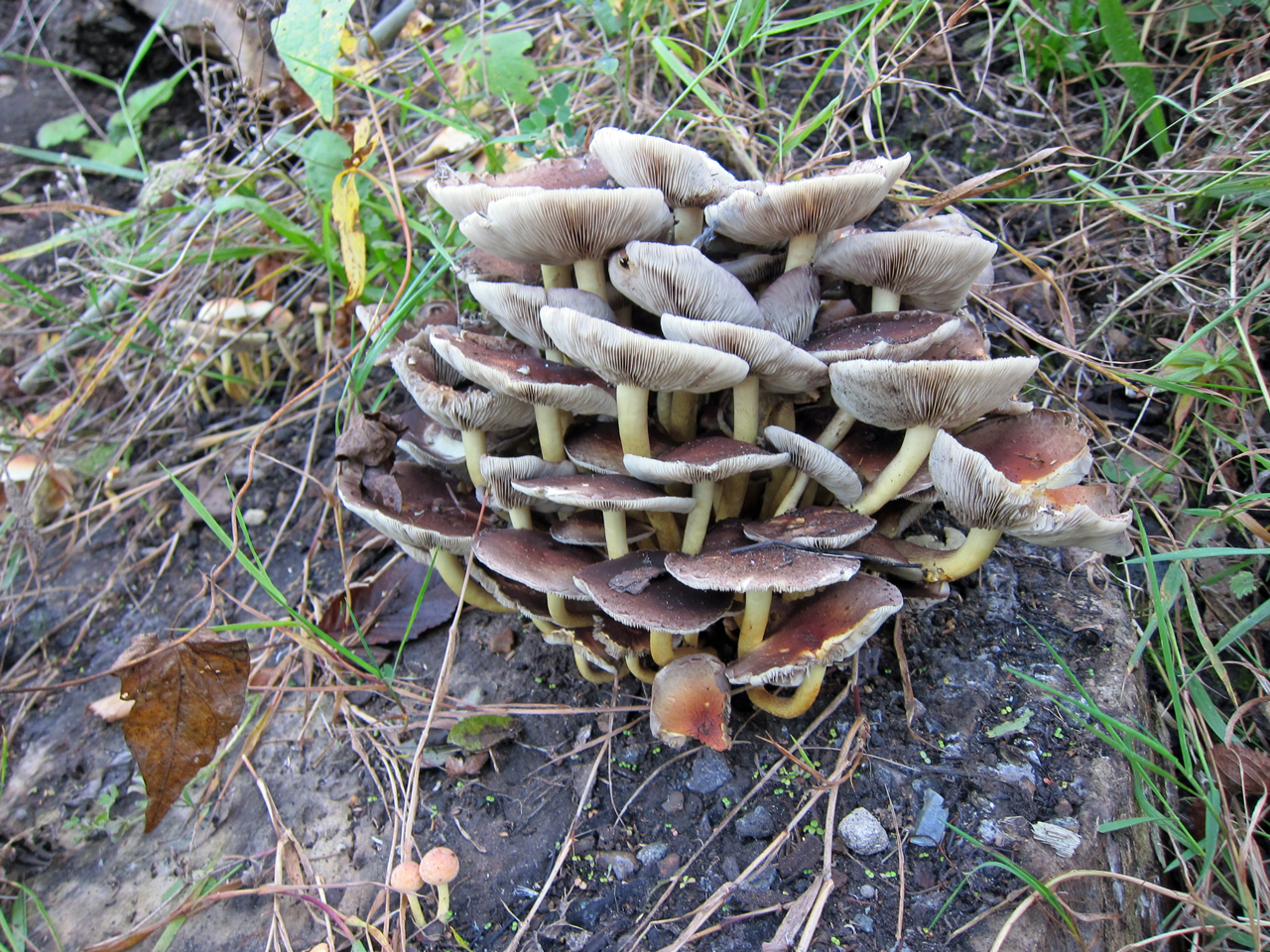 Hannah is also the person to contact about the last of the farm's ecological surveys for the year:
Monday 15th October, 2pm – Bee Walk – this is the last bumble bee walk of the year.
Tuesday 16th October, 4pm – Mammal survey – putting the traps out
Wednesday 17th October, 9am – Mammal survey – bringing the traps.
It's been another interesting year for wildlife surveys at the farm, with all the usual ones being run, including bees, butterflies, moths, bats, tree health, aquatic life, the wildflower meadow and mammals. The Longworth traps have only yielded wood mice this year, none of the voles or shrews that have previously been found. Perhaps Wednesday will be different!