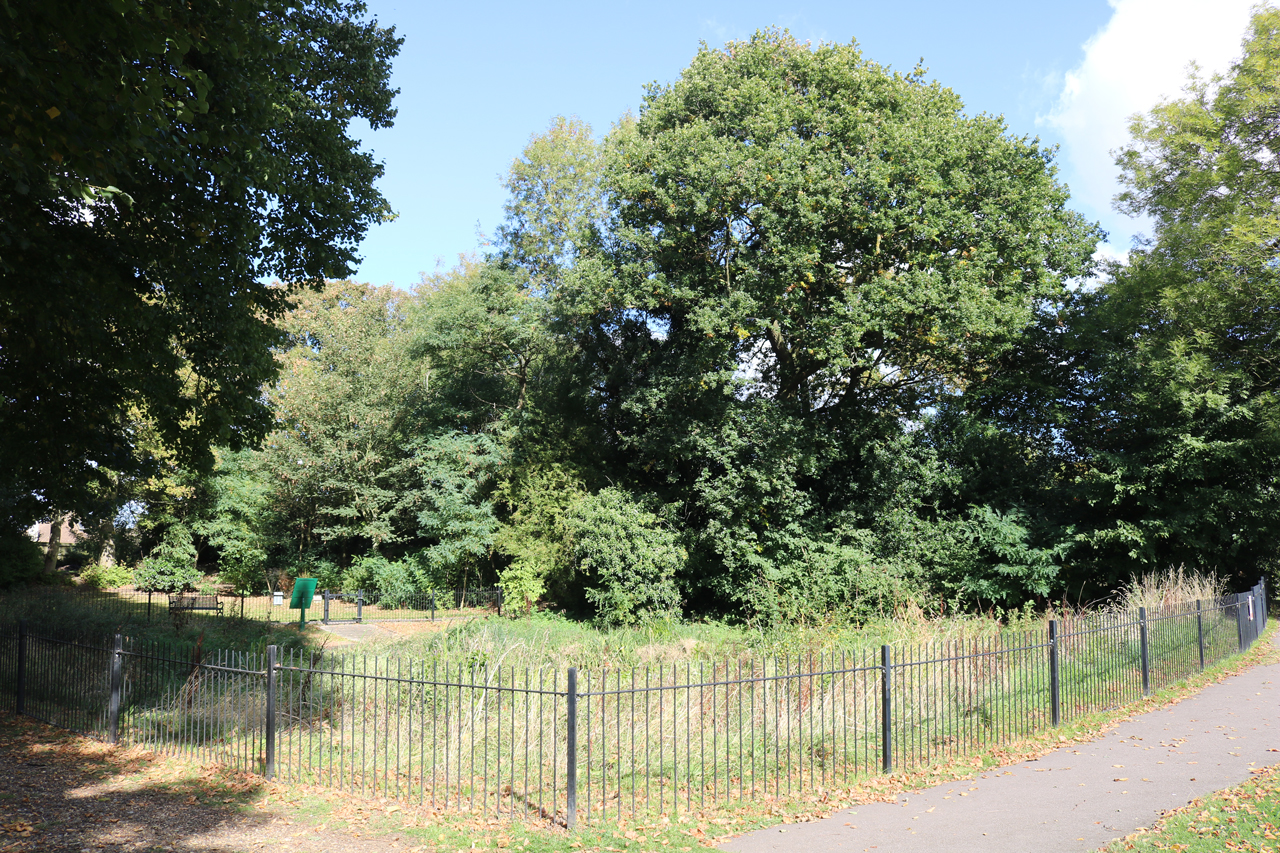 It's over 6 years since the restored lilly pond in Eaglesfield Park was opened on 15th June 2012, and it's in need of some TLC. Bridget from the Friends of Eaglesfield Park wrote with a request for help with clearing the pond on Saturday:
Eaglesfield Park – Autumn Pond Clearing
Can you spare any time between 8am – 3pm on Saturday 20th October to take part in an Autumn Pond Clearing?
Could you help us keep Eaglesfield pond a haven for wildlife and a place we can all enjoy?
Residents and other park users will be joining forces with Greenwich Council Parks Department staff to help clear the overgrowth of plants in the pond and tidy up around the edges so that it can continue to thrive when Spring comes.
Giving even an hour of your time would be so helpful.
Eaglesfield Park, which for anyone that doesn't know it lies right at the top of Shooters Hill bordered by Eaglesfield Road, Foxcroft Road and Cleanthus Road. The pond is tucked away at the far side of the park nearest to the water tower at the top of Shooters Hill. It was restored as a wildlife pond with Lottery funding secured after 4 years of campaigning and fundraising by the Friends of Eaglesfield Park in 2011. Carrying out a major clearing of the plant growth in and around the pond this autumn is vital for the sustainability of the pond. The Friends of Eaglesfield Park would greatly appreciate any help that can be offered.
You can just turn up at the pond at the pond anytime between 8am-3pm on the Saturday or if you'd like more information you can call Bridget Imeson on 07734810402.
Protective gloves will be available, and we have a few pairs of waders for the more intrepid!
There's been a pond in the current location since the 1700s when it was part of a pleasure gardens attached to the old Bull Hotel, which was located near where the water tower is now. It was a huge achievement by the Friends of Eaglesfield Park to get the funding necessary to restore it as a wildlife pond, but a shame it has got a little bit overgrown. It would be great to get the over-grown water plants out of the way before winter, and there's even time to do a little bit of work on the pond and still get to the People's Vote March for the Future in London!
Here are some of my photographic sequence showing the restoration of the pond and how it changes through the seasons.