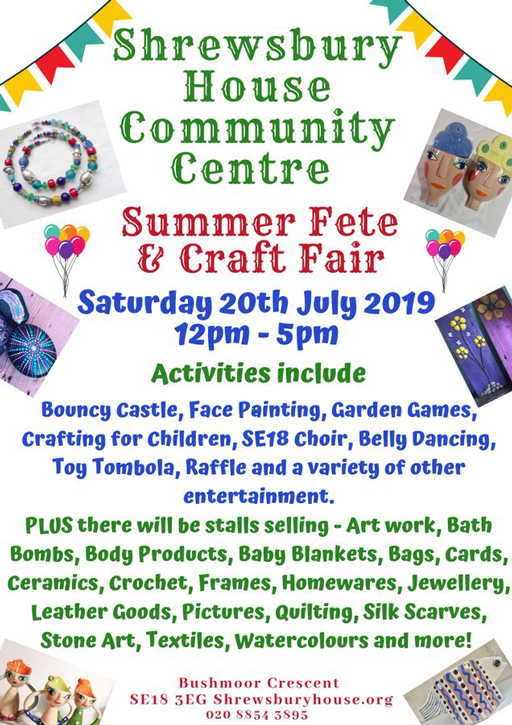 There are two fairs on the Hill this weekend: the Shrewsbury House Summer Fete on Saturday and the Shrewsbury Park "Lark in the Park", including their marvellous dog show, on Sunday.
Shrewsbury House's Fair on Saturday 20th July starts at 12 midday and ends at 5.00pm. Their invitation says:
Our Summer Fete and Craft Fair is just around the corner, with lots of fun activities for children such as face painting, a bouncy castle, belly dancing, a toy tombola and more – there is lots to keep little ones entertained!
Maritime Radio will be on the decks spinning some tunes and taking your requests, and of course we have a huge range of wonderful craft stalls with everything from Art to Body Products to Bags, Leather Goods and Homewares.
Come along and join in the fun!
Shrewsbury House is aiming to raise money to buy a defibrillator: you can donate by test as follows:
To donate £1, text HEART to 70201 To donate £3, text HEART to 70331 To donate £5, text HEART to 70970 To donate £10, text HEART to 70191 http://easydonate.org/HEART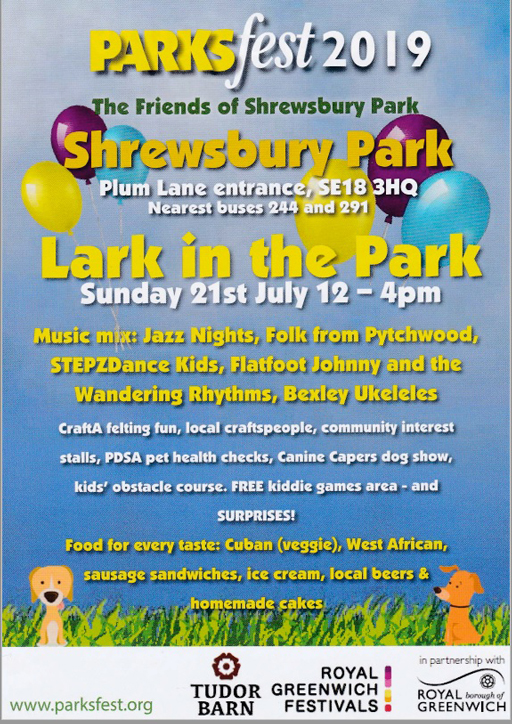 The Friends of Shrewsbury Park's summer fair, the Lark in the Park, is on Sunday 21st July between midday and 4pm. It sounds even better than usual, with music from Jazz Nights, Pytchwood, Flatfoot Johnny and the Wandering Rhythms and the Bexley Ukeleles, plus a range of stalls, various street foods and a beer tent. And then there is the amazing dog show which includes competitions for the scruffiest dog and the dog that looks most like its owner.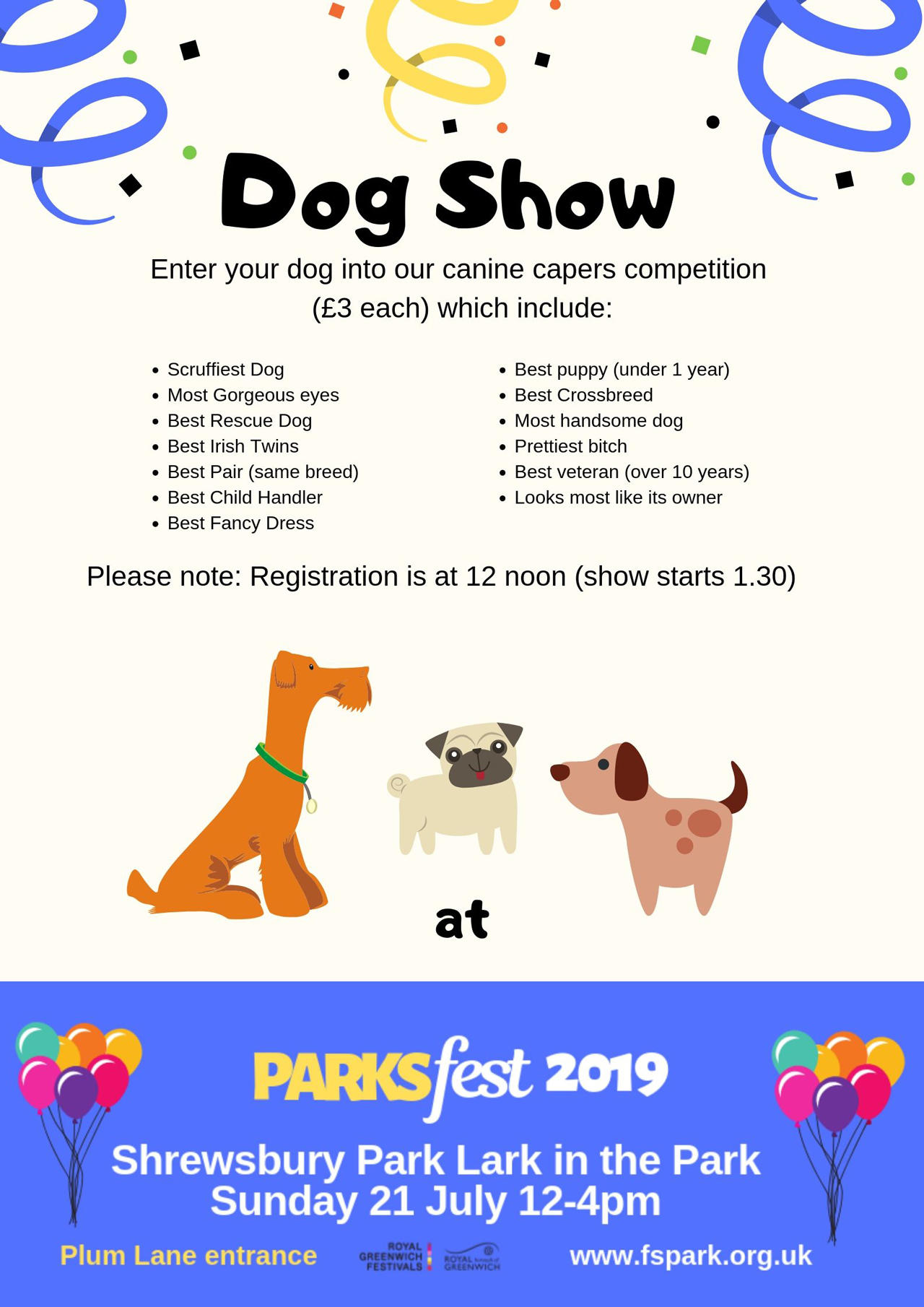 Here's some pictures from the Friends' previous dog shows to whet you appetite …