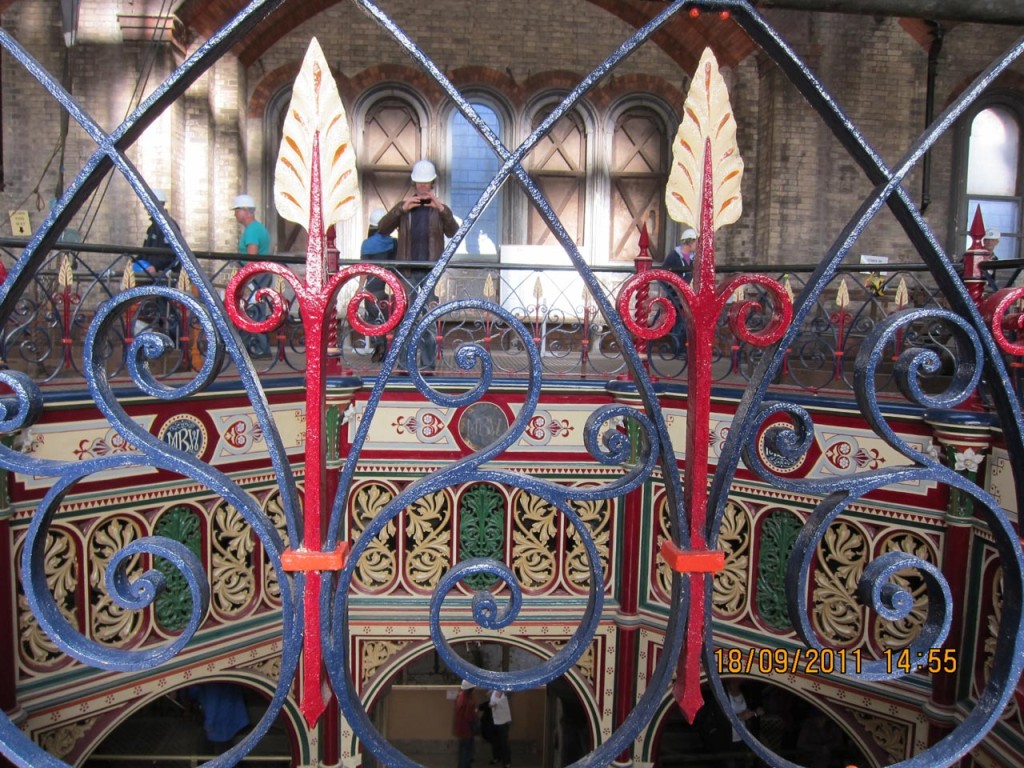 I notice that the episode of Michael Portillo's Great British Railway Journeys,  London Victoria to Abbey Wood, on BBC 2 tonight (Wednesday) includes a sequence about the "Victorian cathedral of ironwork" that is Crossness Pumping Station. As I've mentioned before, seeing this amazing example of Victorian engineering fully steamed up and in action is an awe-inspiring sight and well worth a visit on one of their public steaming days.
However there will be fewer opportunities to see it in action this year because the volunteers of the Crossness Engines Trust are starting work on a number of improvements to the site funded by a Heritage Lottery Fund grant: there are pictures of the volunteers in action on their Facebook page. The Trust have announced just 5 public steaming days for 2013. As they say on their website:
… despite the ongoing building works, the Trust has decided that there will several public steaming days during 2013. The dates currently agreed are as follows:
Sunday April 21st  – Local History Fair (in association with Bexley Civic Society)
Sunday June 23rd – Model Engineering
Sunday July 28th – Transport
Sunday September 1st – Local History
Sunday October 13th – Local History

Admission will be from 10.30am until 4.00pm and the admission charge will be £5.00.
No booking is required. People under 16: free.
It is recommended that visitors wear flat shoes. Please note that the Trust can only accept payment in cash or by cheque.
There will be no mini-bus service in operation from/to Abbey Wood BR station.
To whet your appetite here's a brief video sequence of the massive steam engines in action from my visit on London Open House day a couple of years ago: