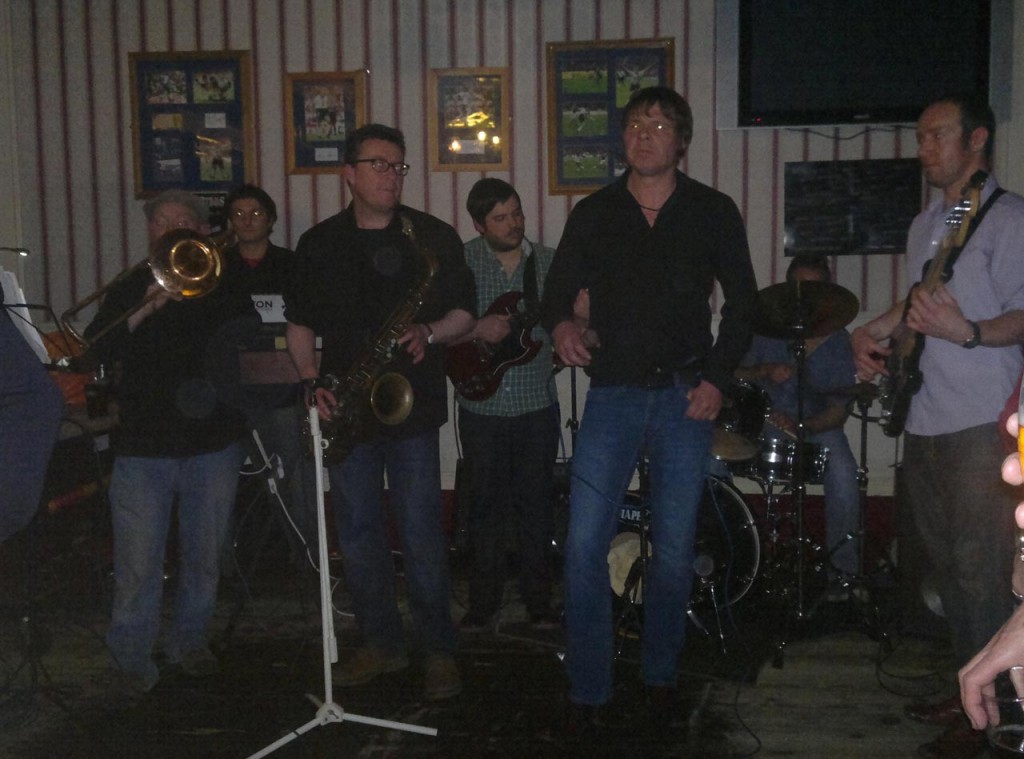 The Eskalators kicked off a season of live music at The Bull on Shooters Hill last night in great style with a brilliant ska set that included one of the best versions of Hey Joe I've heard, and that includes the Tim Rose version I heard back in Leeds more years ago than I care to remember. I'm frequently very pleasantly surprised at how talented the musicians are that play at small local venues, and the members of the Eskalators were no exception. They were all good, from the lead singer who looked a bit like author Ian Rankin but with the attitude of Paul Jones and with a great ska voice, through to great rhythm, keyboards and trombone but especially the bassist and sax player. A brilliant evening!
The atmosphere the Eskalators generated in the Bull is captured in this audio clip:
There are also several videos of the band playing at last year's Danson Festival on YouTube.
The full list of bands playing live at the Bull are:
Band Dates

February 23rd            Eskalators

March 9th                   Cross Logic

March16th                  48 Thrills

March 30th                 The Rant

April 13th                     Hard to Handle

April 27th                     Caretakers
Well worth a visit. The beer was good too!