"]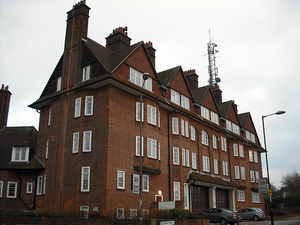 Recently I welcomed two huge firemen into my place as part of the free home safety visit[1. You can also call to arrange a visit: ℡ 08000 28 44 28.] scheme, which is currently being carried out by London Fire Brigade – this includes the installation of smoke alarms. The visit itself was quite brief, and aside from setting up alarms, it includes an education in safety, also available on directgov which is organised under a series of headings:
Smoke Alarms (tested weekly)
Smoking
Cooking
Candles
Portable Heaters
Open Fires
Electrical
Escape Plans
Before Bed Routine
"]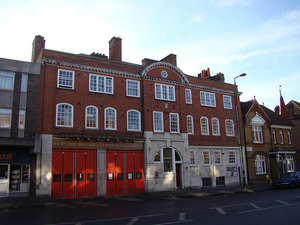 I was reminded that, like lots of electrical items (batteries, toys etc), smoke alarms would contaminate landfill with lead/lithium/cadmium etc, and should be disposed of at nathan way.
The other thing that happened is that I started to ask about the selling off of the fire station, the historical preservation of the doors, and where our new station is (Eltham High Street). As a result of the closure, the call out time for this area is around 3 minutes longer. This makes home safety all the more important, especially during icy winter when the hill becomes less accessible to traffic.