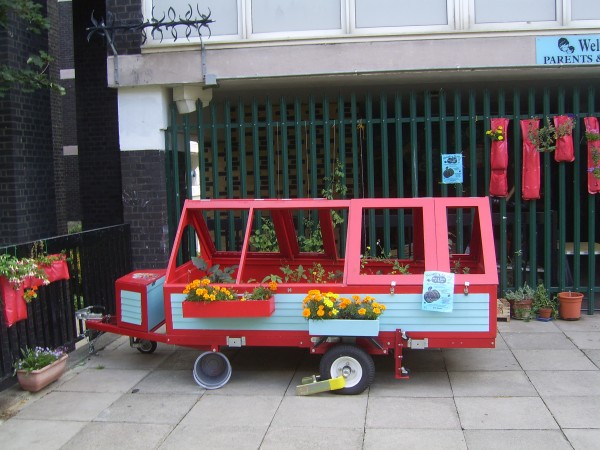 Arts and Environment project, Avant-Gardening, are looking for people who have stories to tell about their personal experiences of living in Greenwich to put in their Greenwich Cabinet of Curiosities. They are particularly searching for some of the lesser known and personal histories which add real colour to an understanding of the area. You can see some of their research so far on their tumblr blog. As they say in their project description:
The project aims to create a mobile archive and art exhibition that responds to the area through the voices of the people that live or pass through it; exploring hidden histories, folkloric tales and secret places, documenting the people and places of this diverse borough to capture a unique snapshot of the place, its people and its history. To help us achieve this aim we will be working with residents, schools and community groups to create a uniquely creative response to the borough and we need your help to achieve this. If you have any stories, home movies, photographs, loved places you want to tell us about or memories you are willing to share, please get in touch and we can arrange to come and meet you to document these stories for possible inclusion in the cabinet.

We are also looking for artists who have created Greenwich-related or inspired works that they would like us to consider for inclusion in the exhibition or to be documented in the cabinet itself. We are also interested in collaborating with like-minded artists interested in the environment, social and personal histories and psycho-geography.
Avant-Gardening is an artists' collective led by artist Polly Brannan and project manager Paul Green, whose work investigates social spaces and the urban environment. Described as "artists in gardening gloves", they have been going since 2008 and have completed a number of projects throughout London, and as far afield as Ethiopia. Their projects focus on environmental and sustainability issues and encourage the involvement of local people through workshops, community gardens and even a mobile allotment.

Another one of Avant-Gardening's current projects is "The Place where Plums Grow" which aims to plant a number of small dwarf orchards in and around Plumstead, starting on the Nightingale Estate, reflecting the area's history of orchards. The venture is a joint effort with the Welcare charity and the London Orchard Project:
"Starting in and around the community garden on Nightingale Estate we planted a small number of dwarf apple trees and ran a number of summer workshops with the children to raise awareness of the garden and fruit trees and their role in urban bio-diversity. This pilot project proved to be a great success and led to us developing the second phase of the project, to plant a wider variety of trees in the area and to encourage wider community participation."
The next stage of planting takes place in a couple of week's time on 16thFebruary 2012.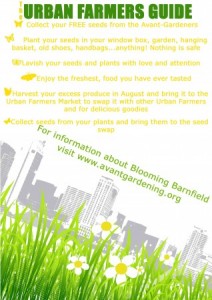 Avant-Gardening have also worked on the Barnfield Estate. Their Blooming Barnfield project during the summer of 2010 encompassed a wide range of activities, including a Barnfield Dream Team football challenge, Growing Stories workshops, the Big Avant-Gardening Lunch and a GPS walk around the estate looking for places for potential community gardens. All beautifully described in the Blooming in Barnfield Fanzine. One of the Avant-Gardeners also spent six weeks working with children at Plumcroft School on their allotment and arts and photography projects.
Last year Avant-Gardening started work on planning a project to create and plant a community garden on the Barnfield Estate.
For more information about Avant-Gardening, or if you have a story about local history to contribute to the Cabinet of Curiosities, contact Paul on e-mail: paul@avantgardening.org or telephone: 020 3239 9174