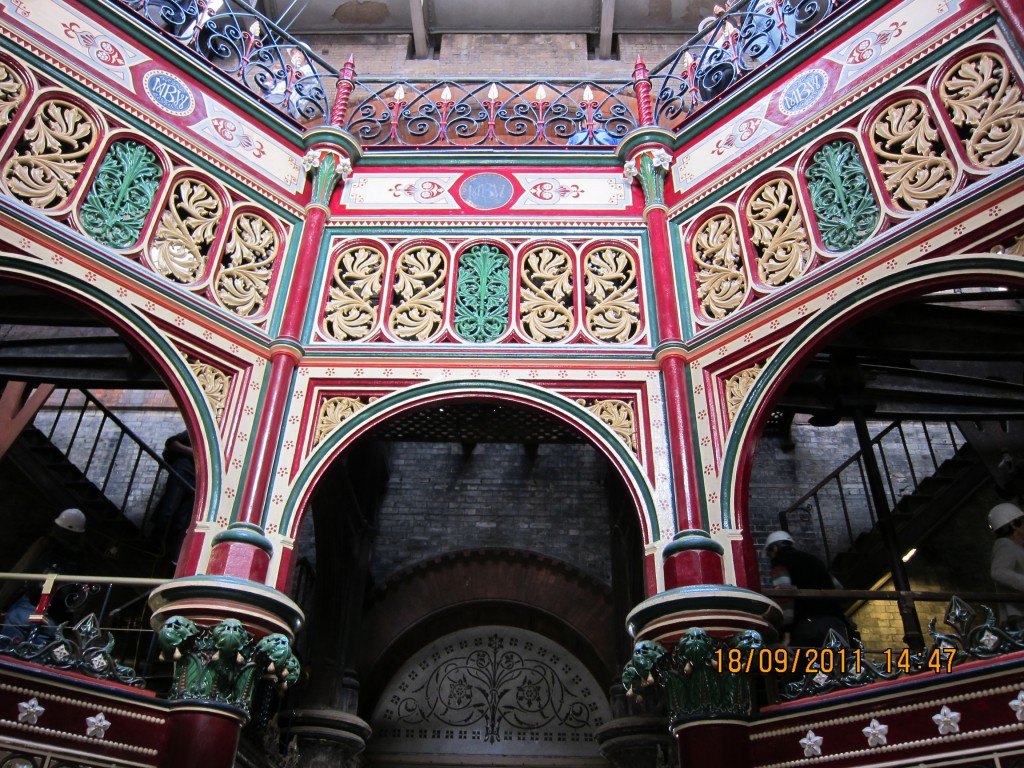 The Crossness Engines Trust have published their programme for 2012 – the Crossness Pumping Station public steaming days. There were long queues when I visited last year on one of the London Open House days, but it was well worth waiting to see this amazing example of Victorian public engineering, which has been described as "a Victorian cathedral of ironwork" by Nikolaus Pevsner. The combination of massive mechanical engineering and detailed decorative ironwork  in a romanesque style building fully justifies Pevsner's description.
The Pumping Station is the final link in Joseph Bazalgette's sewerage system for London, developed in reaction to  1858's Great Stink (and epidemic Cholera). Bazalgette's massive intercepting sewers fed the effluent by gravity down towards two pumping stations nearer the mouth of the Thames, at Crossness and Abbey Mills. The job of the Crossness pumping stations was to raise the incoming liquid by 30-40 feet into a sewage reservoir containing 27 million gallons of raw sewage which was discharged into the Thames at high tide to flow out to sea with the tide. This required 4 huge pumping engines – believed to be the largest rotative beam engines in the world, with 52 ton flywheels. As part of their restoration work, the  Crossness Engines Trust have one of the engines, named the Prince Consort, running as shown in the brief video sequence below:

Work on preserving and restoring the Pumping Station started in 1985 – it's a huge task, and is staffed entirely by volunteers. Their achievements are already very impressive, and they have an ambitious vision for the future – restoration of the buildings and engines to their 1899 condition.
The Crossness Engines Trust web site gives the dates when they will be open this year:
The dates currently agreed are as follows:

Sunday April 22nd – Local History Fair ( please note that entry to the Fair only is free)
Sunday June 24th – Model Engineering
Sunday July 29th – Transport
Tuesday August 14th – Local History
Sunday September 2nd – General
Sunday September 23rd – Open House London (Free entry)
Sunday October 21st – Local History
Admission will be from 10.30am until 4.00pm and the admission charge will be £5.00 except for Open House London which is free. No booking is required. People under 16: free. It is recommended that visitors wear flat shoes.

Please note that the Trust can only accept payment in cash or by cheque.
A Mini-bus service will operate from Abbey Wood BR station to the Crossness site at approximately 30 minute intervals. The first bus will leave Abbey Wood station at 10.15am and the last bus will depart from the Crossness site at 5.00pm
It's well worth adding one of these dates to your diary.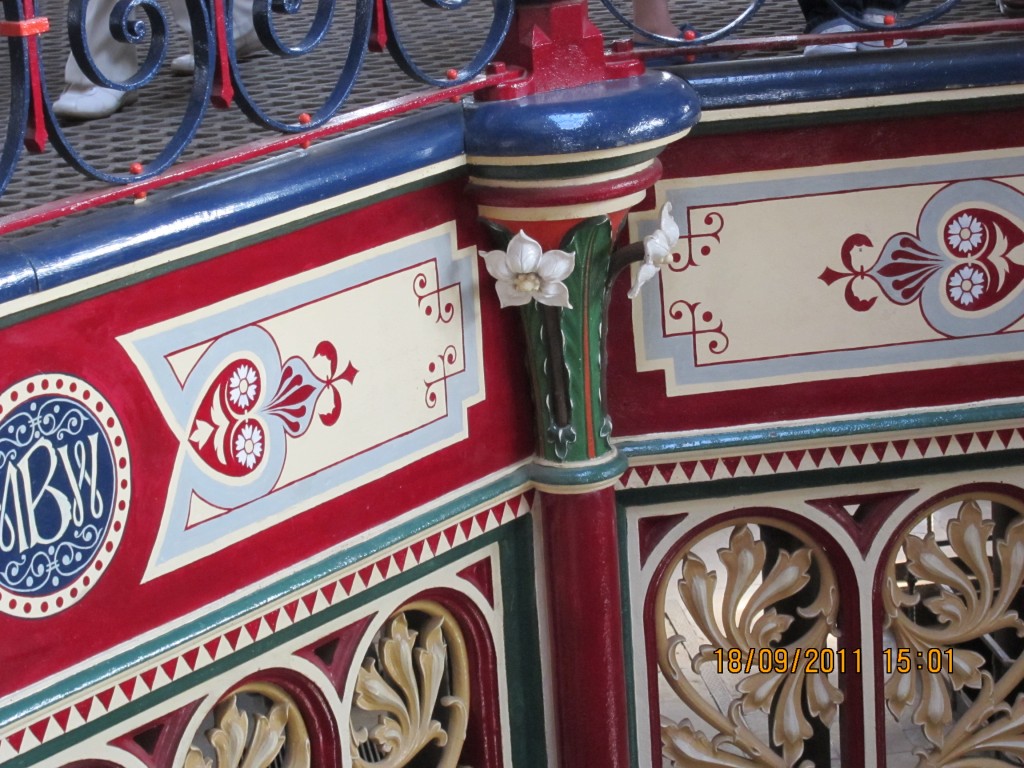 There are more photographs on Flickr.