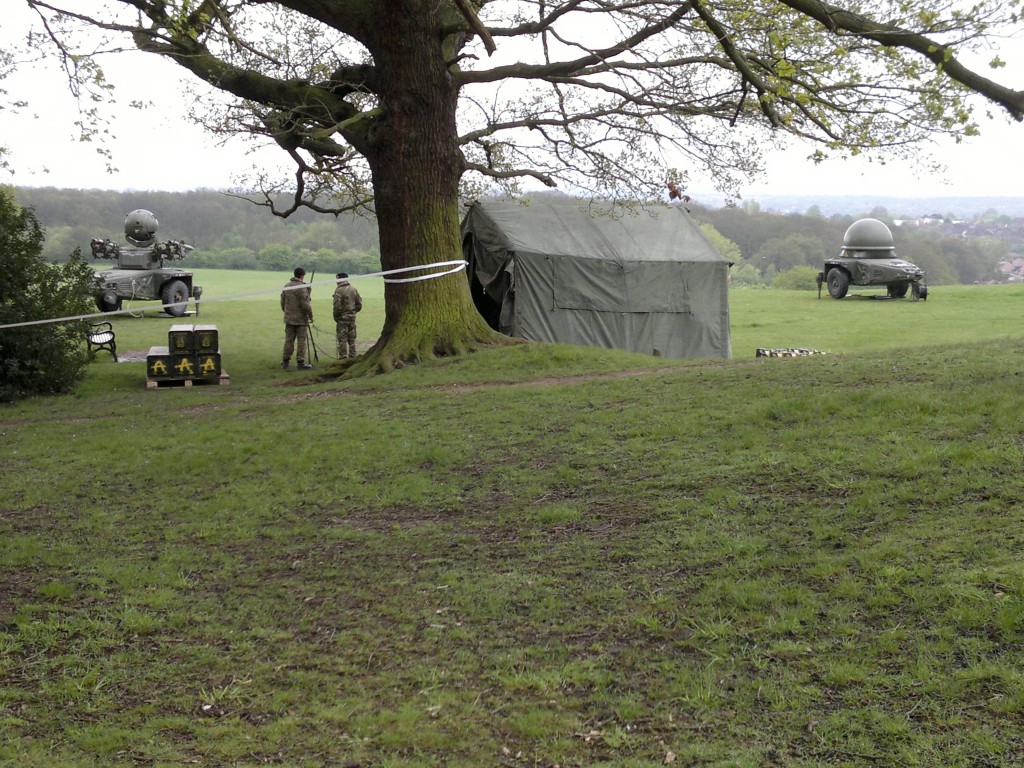 The Ministry of Defence has decided that a Ground Based Air Defence (GBAD) System will be deployed in Oxleas Meadows, on Blackheath and 4 other sites across East London during this summer's Olympics. The MoD announcement said that the Rapier missiles will be in put place in the middle of July.
The announcement was made despite opposition from people living near the missile sites, including a protest march from Oxleas Wood to Blackheath and the ongoing legal action by the residents of Fred Wigg Tower in Leytonstone. This is due to be heard next Monday, July 9th, at the Royal Courts of Justice.
It seems that even the power of the Corky Fruited Water Dropwort was not enough to stop the missiles.