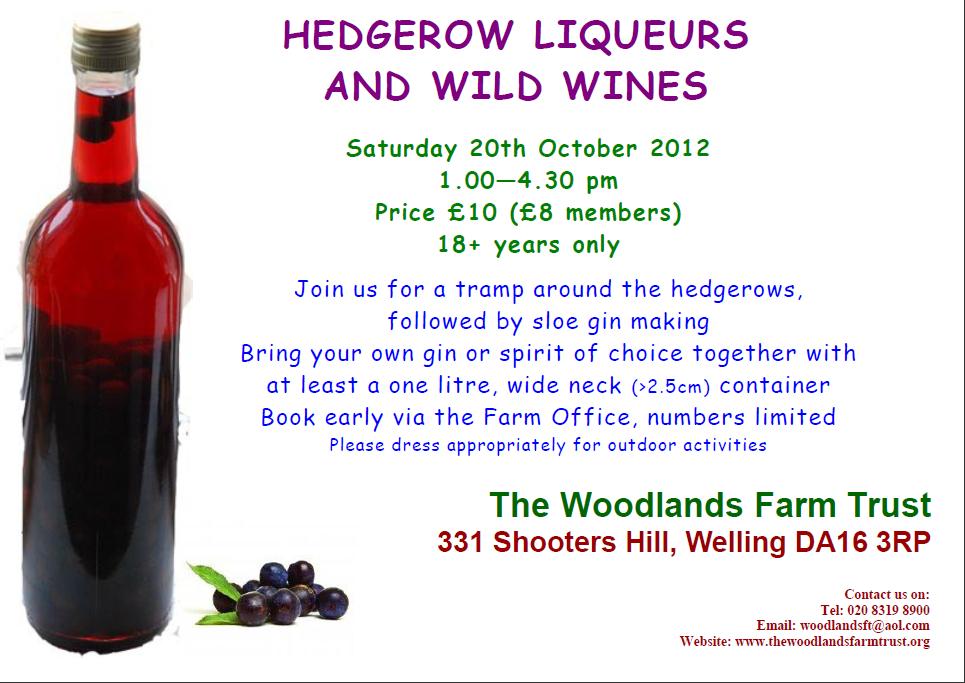 Maureen from Woodlands Farm sent me details of their 2012 Hedgerow Liqueurs and Wild Wines event on Saturday 20th October:
Saturday 20th October 2012
1.00pm-4.30pm
£10 (£8 for Woodlands Farm Trust members)
Over-18s only
Join us for a tramp around the hedgerows, followed by sloe gin making.
Bring your own gin or spirit of choice together with at least a one litre, wide neck (>2.5cm) container.
Book early via the Farm Office, numbers limited.
Please dress appropriately for outdoor activities.
To whet your appetite for sloe gin there's a reminder of how it is made in this previous post.
While there you might like to drop in on their latest arrival – a little white bull born to Ennis, one of the farm's Irish Moiled cows, yesterday evening. I hear there might be a competition to name the bull at the Woodlands Farm Apple Day on Sunday. Meanwhile here are some photos of Ennis and her calf…