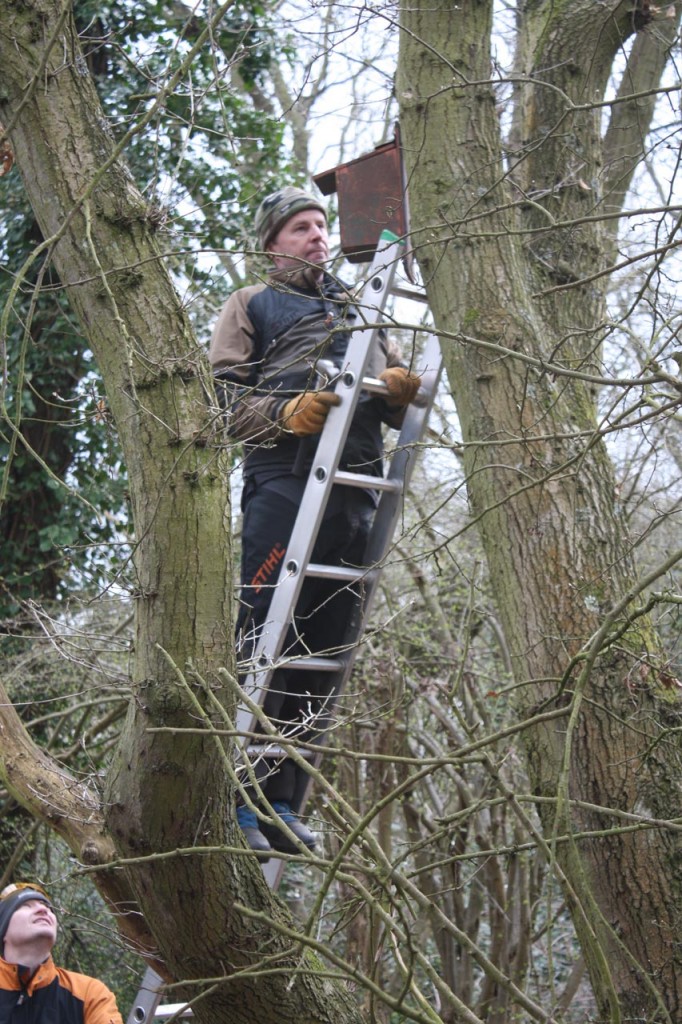 It was a cold dry morning during the week when a group of children from Timbercroft School headed over to Shrewsbury Park to help Royal Borough of Greenwich Tree Officers put some new bird boxes up in the trees there. The boxes were built by Friends of Shrewsbury Park, several of whom also came along. A total of 13 boxes were fixed up on trees in the park, and should be just in time for this years' nest building and breeding season.
The bird boxes are the first step in a number of improvements that the Friends will be making to the park over the coming months. Work has already started on fabricating the wheelchair-friendly gates that will be erected at the park entrance near the Garland Road end of Dothill, and a sculptor is creating a carved noticeboard to stand at this entrance. Once the weather improves part of the Dothill path which is susceptible to flooding will have a new drainage system and will be resurfaced. There are also plans to plant wild flowers alongside the path: the Friends will be looking for volunteers to help with this.
The improvement work is mainly being funded by a grant of over £11,000 from the The Veolia Environmental Trust, with the council also providing some support.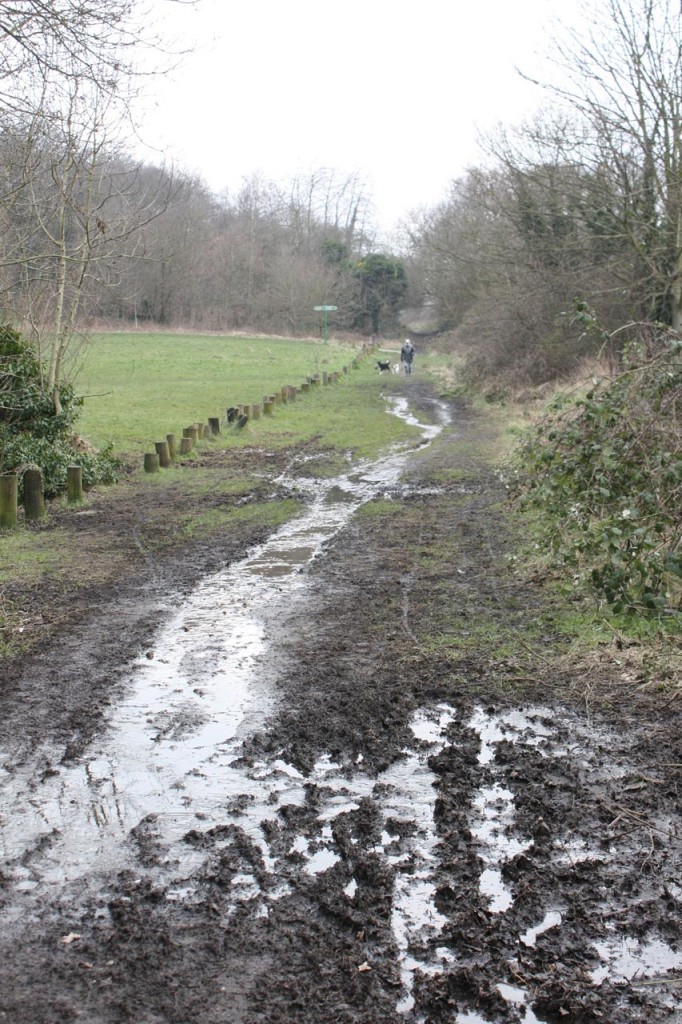 Preparations have started for the Friends' Summer Festival which will be held on Saturday 6th June. Previous summer festivals have been great fun. The Friends are looking for assistance  with the festival, in particular: donations of books and bric a brac; leafleting local roads over the weekend of 18th and 19th  May; setting up and running the bric a brac or books stall;  and providing music. You can contact them on fspdog@hotmail.com.
They will also be leading a bat walk around the park again this year, on Friday 17th May. It will follow a similar route to last year's successful night-time stroll, when lots of pipistrelles were  detected with the bat detectors and seen swooping just above head-height, hunting midges and other food using their high frequency echolocation system. This year the walk will take the opportunity to check the bat boxes that were put up last year for signs of bat inhabitants.