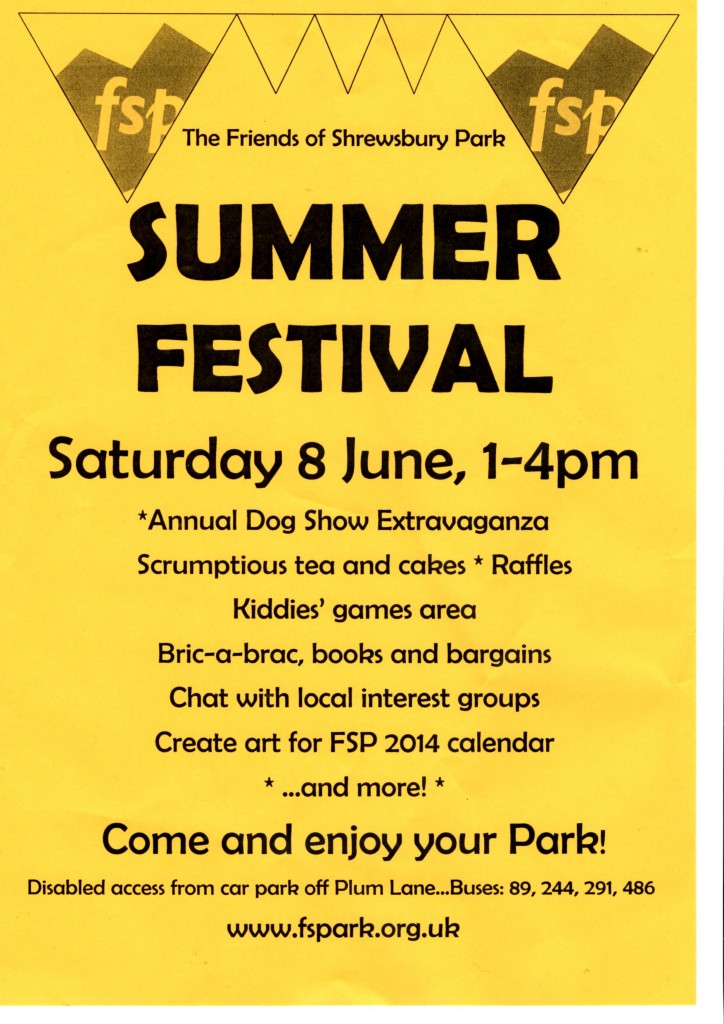 The Friends of Shrewsbury Park are holding their Summer Festival this Saturday, 8th June, starting at One O'Clock. Previous festivals have been great fun, especially the very popular amd well-attended Dog Show Extravaganza. Dogs, and their owners, compete to find the dogs with the best of  characteristics such as obedience, beauty and speed.
There are some great pictures of the last Summer Festival on the Friends' Gallery pages.
P.S. I've put some of my photos of the festival on Flickr here, and I'd recommend Stu Mayhew's set too.