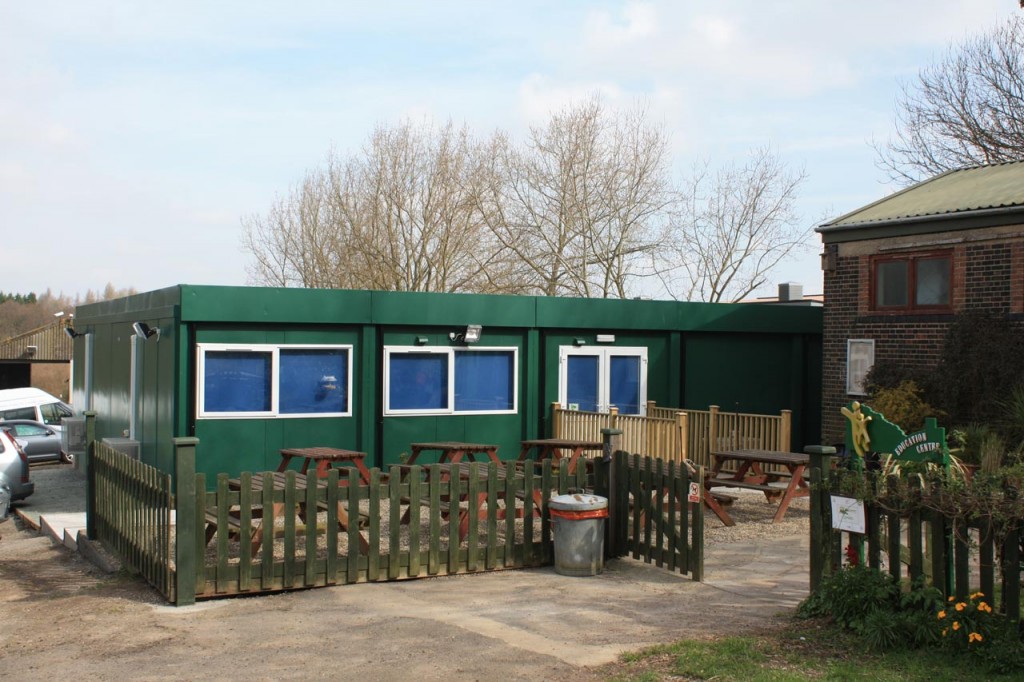 Hannah, the Education Officer at Woodlands Farm, wrote about the opening of the New Education Centre at Woodlands Farm which will take place next Monday, 24th March. She wrote:
The Mayors of Greenwich and Bexley will be the principal guests and will perform the opening ceremony for the new education building centre at Woodlands Farm, Shooters Hill, Greenwich, on Monday 24th March 2014.
The Farm, which is 89 acres in extent and straddles the borders of Greenwich and Bexley, has provided education and conservation resources for the community since 1996. The education unit at the farm provided for visits from 4,000 school pupils last year, ranging in age from 4 to 18 years, in addition to providing a thriving toddler group and adult education in subjects as diverse as making hedgerow liqueurs, hedge laying and bee keeping.
The building for the new education centre is pre-fabricated and cost £130,000 in total. The principal funders were Natural England, the Government Agency for Conservation and Wildlife Education, with contributions from the East Wickham and Welling War Memorial Fund and the Alan Mills Bequest.
Project Manager at Woodlands Farm, David Jones, said "The new education building will be a great boost to our commitment to offer a wide range of experiences in conservation and farming for the local community." Education Officer, Hannah Forshaw said "Our previous accommodation was somewhat cramped. The new building gives us much more space and improves our ability to offer great educational opportunities to schools and community groups ranging in age, from nursery children to senior learners." Woodlands Farm Trust Board member Tony Baker said "It has been a struggle to raise the funds to build this new centre, but the funders, volunteers and members of the trust have been tremendous and have made a dream that we as a Trust have had for many years, become a reality.
Horticulturalist and Blue Peter gardener, Chris Collins will also take part in the opening ceremony.
The opening ceremony starts at 10.15am.  If you would like to attend contact Hannah Forshaw on 020 8319 8900 or education@thewoodlandsfarmtrust.org