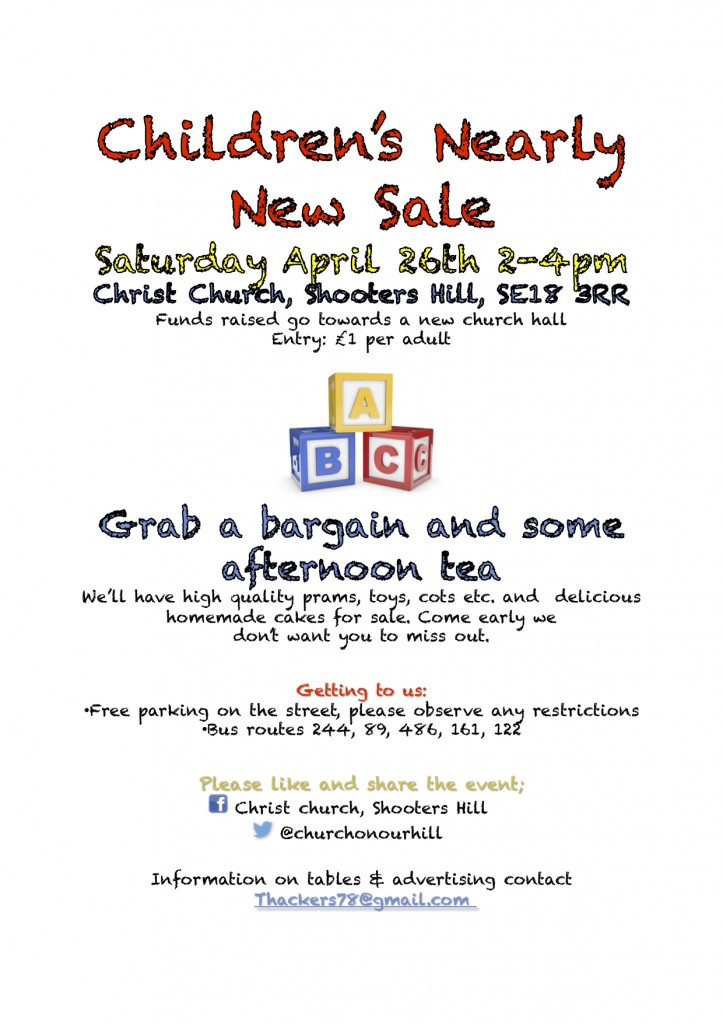 Nicola wrote with details of a children's nearly new sale at Christ Church on Shooters Hill this Saturday, 26th April from 2-4pm. This is a table sale of baby and toddler items and is being held to raise funds for Christ Church, where they have ambitious plans for a new church hall/community space. The event description says:
Children's nearly new sale, featuring delicious homemade cakes! Come along and enjoy some upcycling! Grab a bargain, lots of great kids kit needing a new home! Including clothes, coats, shoes, prams, baths, equipment, toys etc….. Adult entry £1. Come early to get the best stuff. Tables sold out but advertisers wanted for the goody bags to be given out on the door 🙂
From 2pm come grab a bargain or some afternoon tea! Entry £1 per adult.
Sounds like a good place to go for kiddy kit, and cake. And perhaps there'll be a chance to browse the beautiful stained glass windows at Christ Church, including the one  in memory of Woolfield Fitzhardinge, detail below, who once lived at Elmhurst.