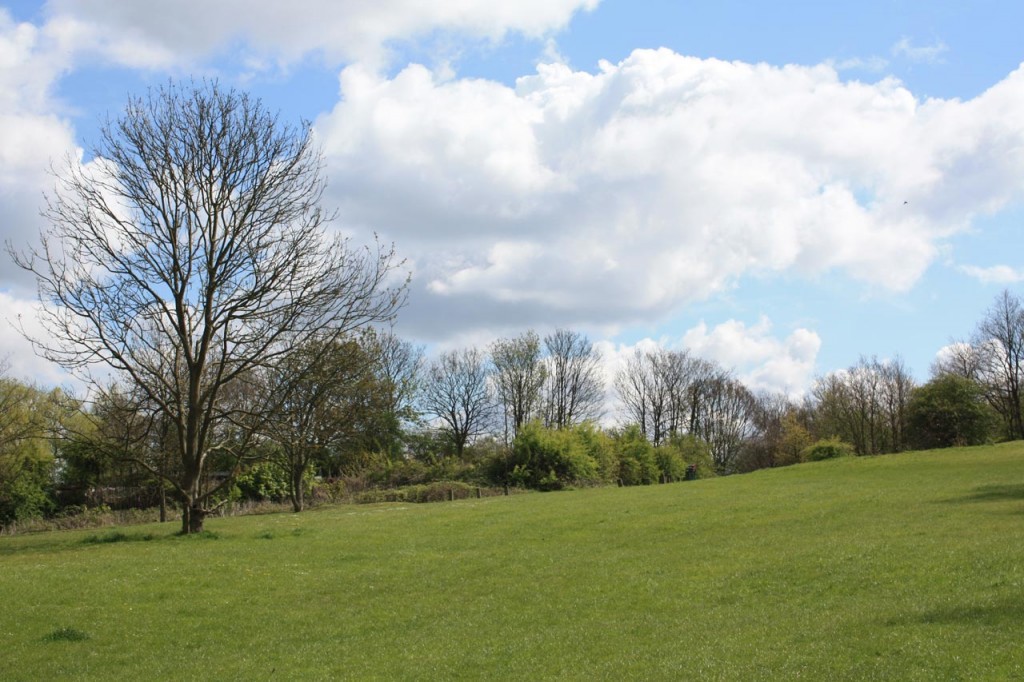 The Friends of Shrewsbury Park have been very busy recently. Not only have they revamped their web site and joined twitter (@Friendsspark) but also they have organised a programme of events for the rest of the year. Plus they are holding a photography competition, with the winning pictures to go in their 2015 calendar.
It all starts on Saturday when the Friends are meeting to tidy up the old allotment area on Dot Hill. Their e-mail gave the details:
Will you be able to help us cut down the brambles in the old allotment this Saturday, 26 April,  from 12 noon – 1pm?
If you can spare the hour, please bring secateurs and stout gloves, those brambles are mean!
We will meet at the junction of the Green Chain walk with Dothill. If you are coming via the car park, just walk down the path to the bottom.
The Friends programme for 2014 includes some old favourites: the superb Summer Festival is on the 19th July, the same weekend as the Eaglesfield Park Neighbourhood Watch Scheme's seventh annual Community Fete. I hear that the Festival will again include the excellent Dog Show, one of the highlights of previous festivals. The popular bat walk will be in September this year, on Friday 5th. The Friends are also holding a "Tree event" for 20 children and their parents on  Monday 26 May at 11am. They will lead the children in the woods, help them to make clay faces and journey sticks. You will need to book for this event – more information will be put on the Friends web site soon. Here is this year's full programme:
Saturday 26 April, 12 noon – 1pm:  Park tidy at old allotments
Monday 26 May, 11am:  Children's Tree Event
Tuesday 3 June, 10.30am:   Bird walk
Saturday 19 July, 1 – 4pm:    Summer Festival
Sunday 10 Aug, 12 noon – 1pm:  Clean up day
Friday 5 September, 7.15pm:   Bat walk.
 Kris e-mailed details of the photography competition:
We invite you to capture images of the Park over the next few months. They can be dramatic, seasonal, humorous, exciting, tranquil, close ups or panoramic– with or without people and wildlife, colour or black and white.
The twelve most interesting photos will be chosen to be included in our 2015 calendar.
Please send your photos to fspdog@hotmail.com with 'photo comp' as the subject. It would be very helpful if you also produce a suitable print if possible. Please include your name and a caption, and how best to be in touch with you.
Judging will be done at  our Summer Festival on 19 July by all who attend.
We hope to organise an exhibition in Shrewsbury House in the autumn for all entries and also display a gallery on the website fspark.org.uk
Be creative and have fun!
Must take my camera for a walk in the park again!