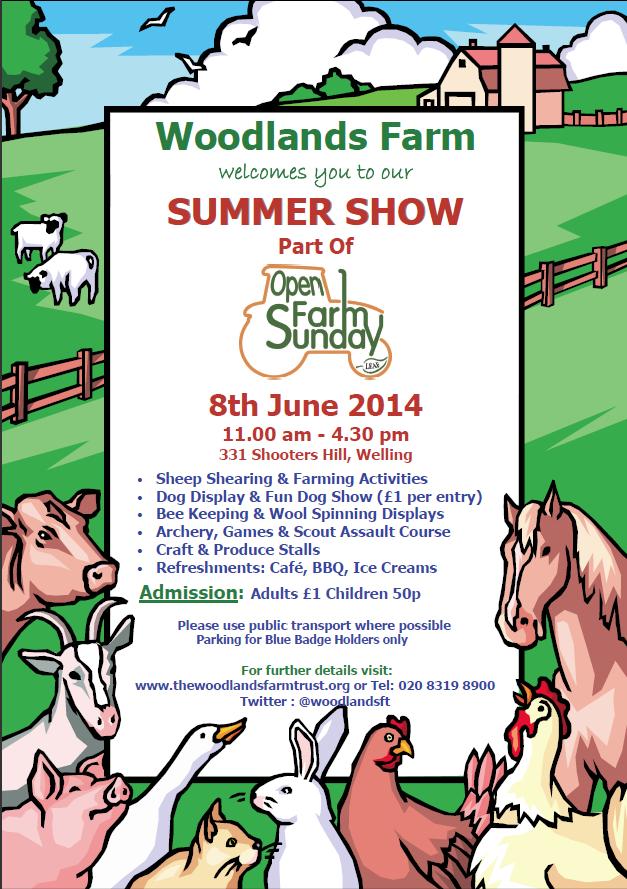 Woodlands Farm's Summer Show will be slightly different this year: it's combined with Open Farm Sunday so it will include farming related demonstrations such as sheep shearing. There will also be Bee Keeping and  Wool Spinning Displays, and a dog show. Maureen from the farm wrote with details:
All are welcome at the Woodlands Farm Trust Summer Show on Sunday 8 June 2014, 11am-4.30pm. Come and meet our animals, and enjoy the chance to buy quality local produce at reasonable prices, including home-made preserves, cakes and honey.  Relax in our café, get involved in craft activities and games, and enjoy displays of country crafts.  Entry is £1 adults and 50p children aged 4-16.  Children aged 3 and under go free.  All proceeds go towards caring for our animals.  A great family day out!
Open Farm Sunday was started in 2006 by LEAF (Linking Environment And Farming) and this year will see hundred of farms across the country open to the public on the 8th  as well as Woodlands.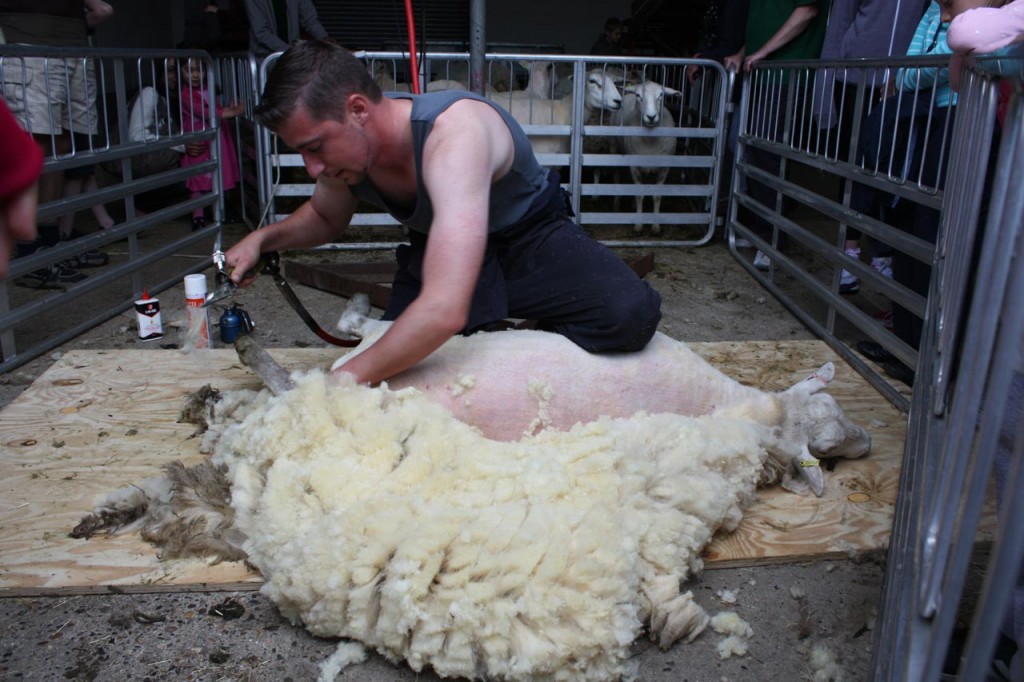 The farm will also be participating in a pollinator survey – counting pollinating  insects – which is being run as part of Open Farm Sunday. This is the third year for the survey, which is organised by the NERC Centre for Ecology and Hydrology (CEH) and LEAF (Linking Environment And Farming), supported by the British Ecological Society, Bumblebee Conservation Trust and Cotswold Grass Seeds. Participants are asked to spend two minutes counting insects on flowers in a crop habitat, followed by two minutes counting insects on flowers in an adjacent, non-crop habitat. Last year the survey recorded nearly 10,000 insects across the country. Open Farm Sunday have created a video that explains why pollinators are important and how to do the survey.
There will be a wildlife stall at the Summer Show to explain what wildlife and wild plant surveys the farm currently runs; these include Meadow plants, Newt and pond life, Bats, the Opal Biodiversity hedgerow and tree health survey and the Big Butterfly Count. Visitors will be able to find out about wildlife on the farm, and also about how to help with the pollinator survey. Then there will be two  public pollinator surveys, one as part of a guided farm walk and another on its own.
The Show is open from 11am-4.30pm on Sunday, 8th June. Let's hope the weather is good for counting insects.