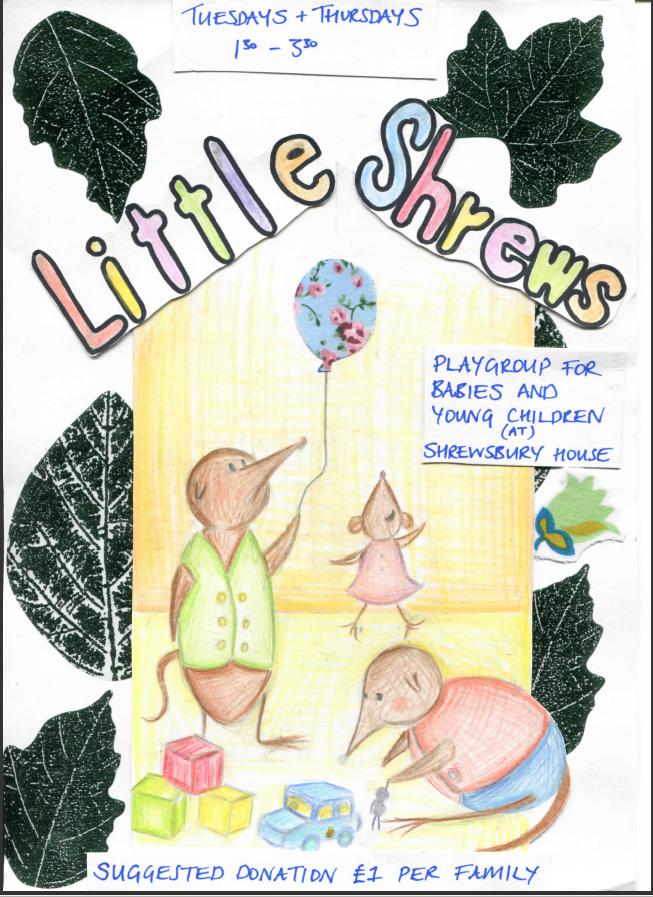 Amelia wrote to let me know about a new play group for babies and young children called Little Shrews which starts at Shrewsbury House next Thursday, 6th November at 1.30pm. She wrote:
The group is aimed at babies and toddlers and will run every Tuesday and Thursday from 1:30-3:30, starting on Thursday 6th November 2014. There is a suggested donation if £1 per family and tea and coffee available for the adults.
The group was suggested to Shrewsbury House by three local mums. Shrewsbury House have been incredibly supportive and aware of the large number of parents in the area. They really want to encourage a friendly community space which will work as a drop-in for parents, carers and their little ones throughout the area. We will be having themed events as the group grows and hope to have guests, nappucinos and even musical entertainment at times!