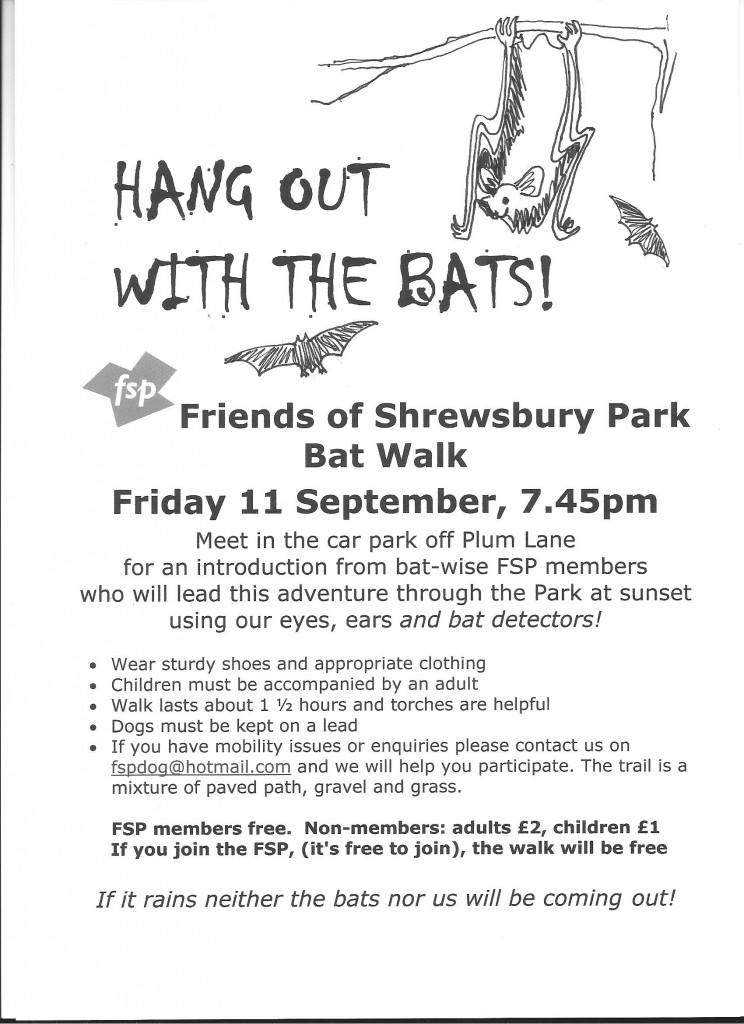 September is the start of the breeding season for bats and also when they  start to build up their fat stores for the winter hibernation, so hopefully there will be plenty of them around for the Shrewsbury Park bat walk on Friday. Kathy from the Friends of Shrewsbury Park e-mailed the poster and details of the walk:
Please find poster attached giving details of the Bat Walk on 11 September, starting at 7.45pm in the car park.
It is free to you as you are a member of the Friends of Shrewsbury Park. You will see that we have decided to charge non-members for the walk. If non-members join the Friends, then the walk will be free to them. By charging non-members, we will increase the funding towards our drinking fountain. If they join, then we will increase our membership.
We will have to spend a few minutes at the beginning of the walk checking membership.
Just a reminder, if it is raining, the bats will not be out, nor will we.
Fingers crossed for a dry evening.
This is the last local bat walk for this year as far as I know. Lots of bats have been detected and sighted on all the others, let's hope Friday maintains the record.